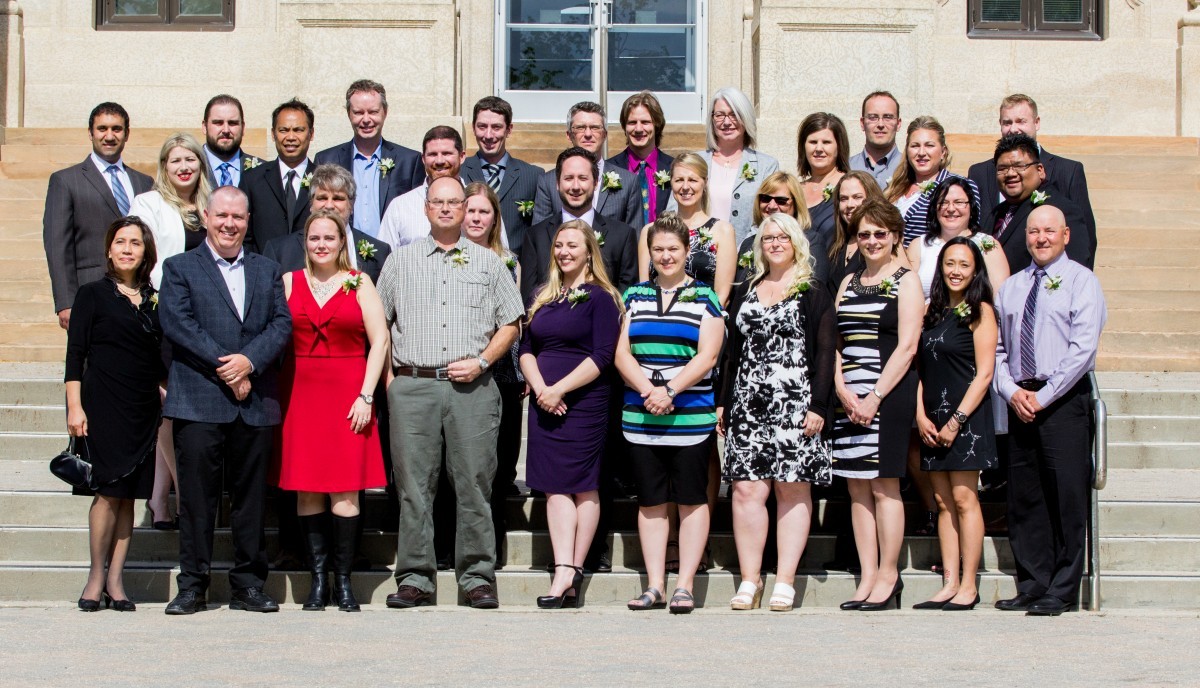 A golden graduation
June 13, 2016 —
Extended Education celebrated a golden moment on May 28th: It was the Certificate in Management and Administration Program's 50th Graduation Gala. Fittingly, the sunny day offered the traditional 50th anniversary gift – gold.
Hosted by the Canadian Institute of Management, 59 graduands were recognized in the University of Manitoba's Marshall McLuhan Hall.
The program is a partnership between the University of Manitoba and the Canadian Institute of Management. Students acquire managerial knowledge and skills through a coordinated, intensive management development program. Graduates also qualify to apply for the nationally recognized management designation C.I.M. ("Certified in Management").
For the past half-century, alumni have found success at all levels of the business community – in industries such as technical service, information technology, finance, quality control, engineering, agriculture and construction.
Congratulations to this year's grads and the Canadian Institute of Management. Extended Education wishes greater success for this successful program as it moves through the next 50 years.