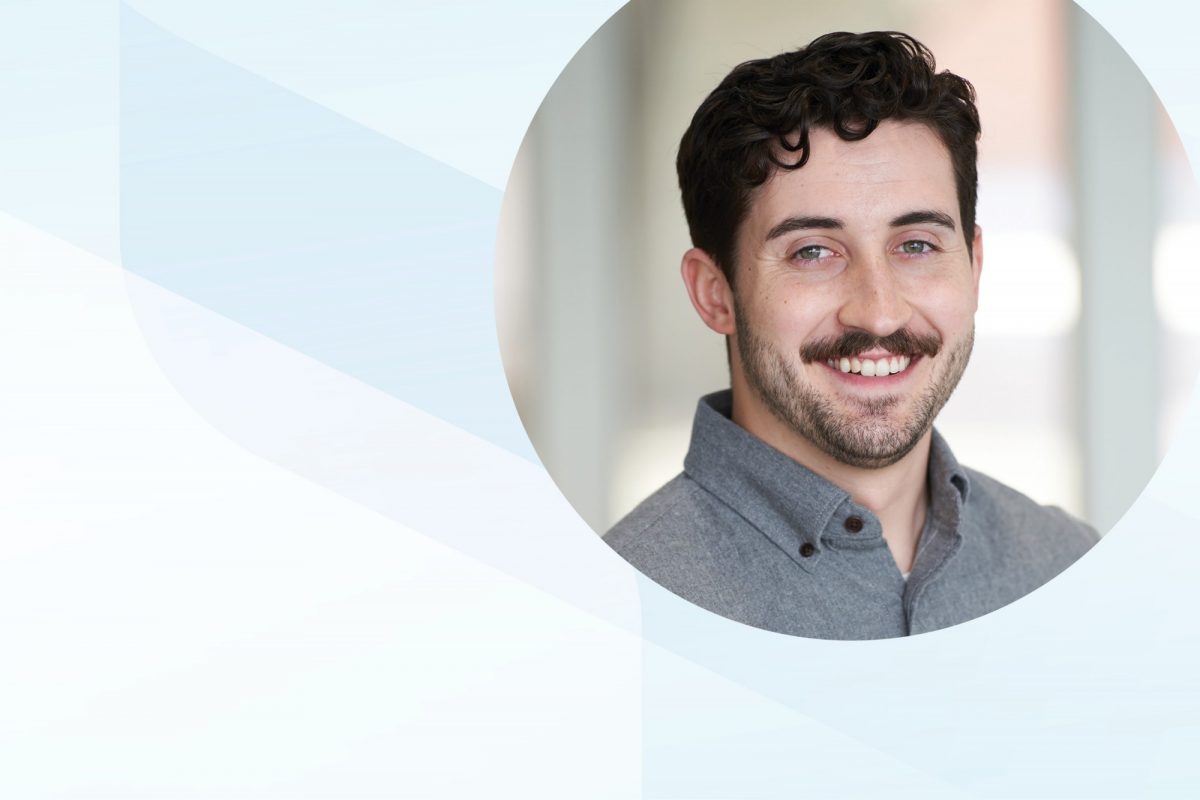 A fresh approach to a salty problem
Braedon Humeniuk joins UM as a 2022 Vanier Scholar
November 28, 2022 —
For many of us, "lake life" consists largely of lounging on a dock with a cold beverage. But for Braedon Humeniuk, spending summers at the lake from early childhood meant time to explore complex natural systems. Over the years, he's noticed a disturbing trend: our freshwater is becoming increasingly salty. He's determined to figure out why and what we can do to protect our water.
Humeniuk [BEnvSc(Hons)/19] is one of nine Vanier Scholars attending UM this year – the highest number in the university's history. Vanier Scholars are considered Canada's top graduate students and receive a scholarship of $150,000 over three years towards their research.
Humeniuk, who is Métis, joined the department of environment and geography in the Clayton H. Riddell Faculty of Environment, Earth and Resources this fall.
UM Today caught up with Braedon Humeniuk to learn more about him and the research he'll be doing at UM.
WHAT WILL YOU BE WORKING ON IN THE CLAYTON H. RIDDELL FACULTY OF ENVIRONMENT, EARTH AND RESOURCES?
Concentrations of salts in surface waters are rising globally (from both natural and anthropogenic sources), and the ecological impacts are increasingly alarming. Despite this, the primary drivers of these increases at large spatial scales are not fully understood. Given the extent of Canada's expansive drainage network, there are numerous potential pathways for dissolved salts to enter surface waters (like road de-icing, agricultural practices, wastewater effluents, and resource extraction). Rising ion concentrations from salts could pose a direct risk to freshwater organisms and irreversible impairment on the structure and function of food webs. My PhD research will investigate the risk and impacts of chloride salts in Canadian surface waters, and how we can improve reporting for ecological risk assessment as a whole. It will help to identify possible drivers of ecological change in freshwater ecosystems, while also enhancing public participation and buy-in for their protection.
HOW WILL THIS IMPACT THE BROADER COMMUNITY?
I hope to contribute to the advancement of knowledge by providing data that is useful for ecological risk assessment and freshwater protection. To address the need for high quality data used in regulatory guidelines for freshwater protection, I aim to provide toxicity data that is culturally-informed, ecologically relevant, and validated in both the field and laboratory. Additionally, I hope to communicate my research effectively to a global audience and inform environmental policy decisions on a broad scale.
WHERE DO YOU SEE YOURSELF IN FIVE TO 10 YEARS?
I hope to establish myself as an ecotoxicologist with research focusing on aquatic ecosystems. I find it fascinating to study the fate and effects of contaminants in aquatic ecosystems, as it is important to understand the interactions between sensitive species, trophic dynamics, and exposure pathways to determine and mitigate the impacts of human activities on the environment. I enjoy academic research and could see myself following a career path in academia, but I could also see myself enjoying working in risk assessment for the government.
HOW DOES IT FEEL TO RECEIVE A VANIER SCHOLARSHIP?
It is a tremendous honour and still doesn't even feel real yet. The recognition associated with the Vanier scholarship can open many doors to achieve my goal of leaving an enduring and impactful benefit on the world. With high quality research and effective communication (to all stakeholders, not just the scientific community), I believe environmental concerns can be addressed and truly mitigated in a fair and equitable manner. The Vanier will allow me to be a part of that change.