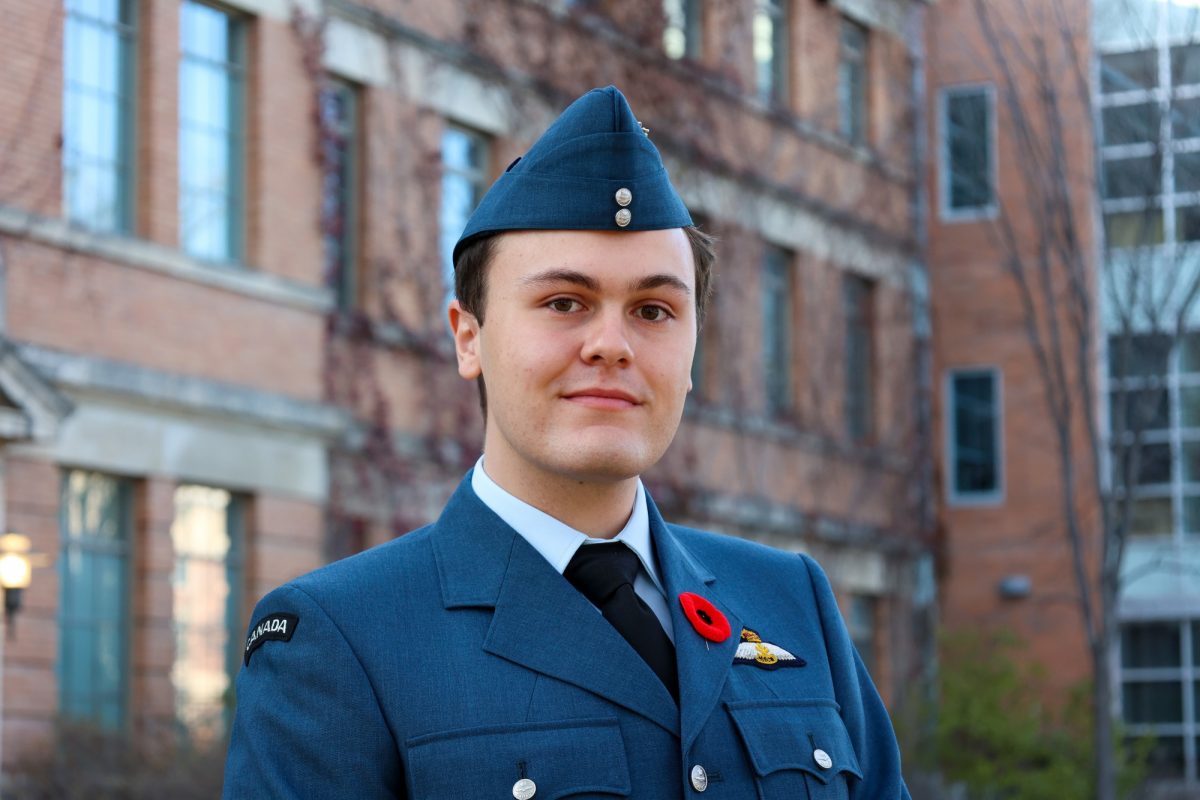 A Day to Remember
November 10, 2021 —
Each year, on the eleventh day of the eleventh month at the eleventh hour, we pause to remember and honour those who have valiantly made the ultimate sacrifice. As a community, we take a moment to reflect and remember those who gave their lives for freedom and the many engineers and engineering students whose actions years ago continue to allow us the rights and liberties that we all too often take for granted.
As a third-year Mechanical Engineering student, Dominic Donato offers us a unique perspective on Remembrance Day. Outside of his life as an engineering student, he works as a Second Lieutenant in the Canadian Armed Forces Reserves in the Cadets Canada administration and training service to help deliver the Cadet Program to youths across Canada. In joining the mechanical engineering program, Donato says his time in the cadet program taught him valuable skills such as resource management, critical problem-solving, efficient operations planning and how to be an effective leader; all skills which he regularly uses in his engineering studies.
Donato, like many Canadians, believes Remembrance Day is more than just about remembering those who died, but also why they fought.
"Remembrance Day is a time for reflection and appreciation. It is not only for those who have fought before us for our peace and freedoms but also for those who are currently serving," said Donato. "It is due to their sacrifices that we can enjoy the peace and freedoms we hold dear today. It is important to hear the stories of the past because as the years continue, we lose more of our veterans who've lived and experienced these tragedies firsthand. By playing an active role in remembrance, we can help preserve the memories of those who gave their lives to protect our freedom to ensure that we never forget."
Donato also notes the importance of not forgetting those who have returned from combat and those who continue to serve our country.
"Organizations such as The Royal Canadian Legion have had a difficult time adjusting to the pandemic, limiting their involvement in events is deeply impacting their abilities to raise donations for veterans."
We welcome you to join us this Remembrance Day, in-person or virtually, to remember those who gave their lives for a better future. We also encourage you to look into the many programs and organizations that exist to support those veterans still with us today.
Learn more about Remembrance Day and find ceremonies happening close to you by visiting the Royal Canadian Legion's website.