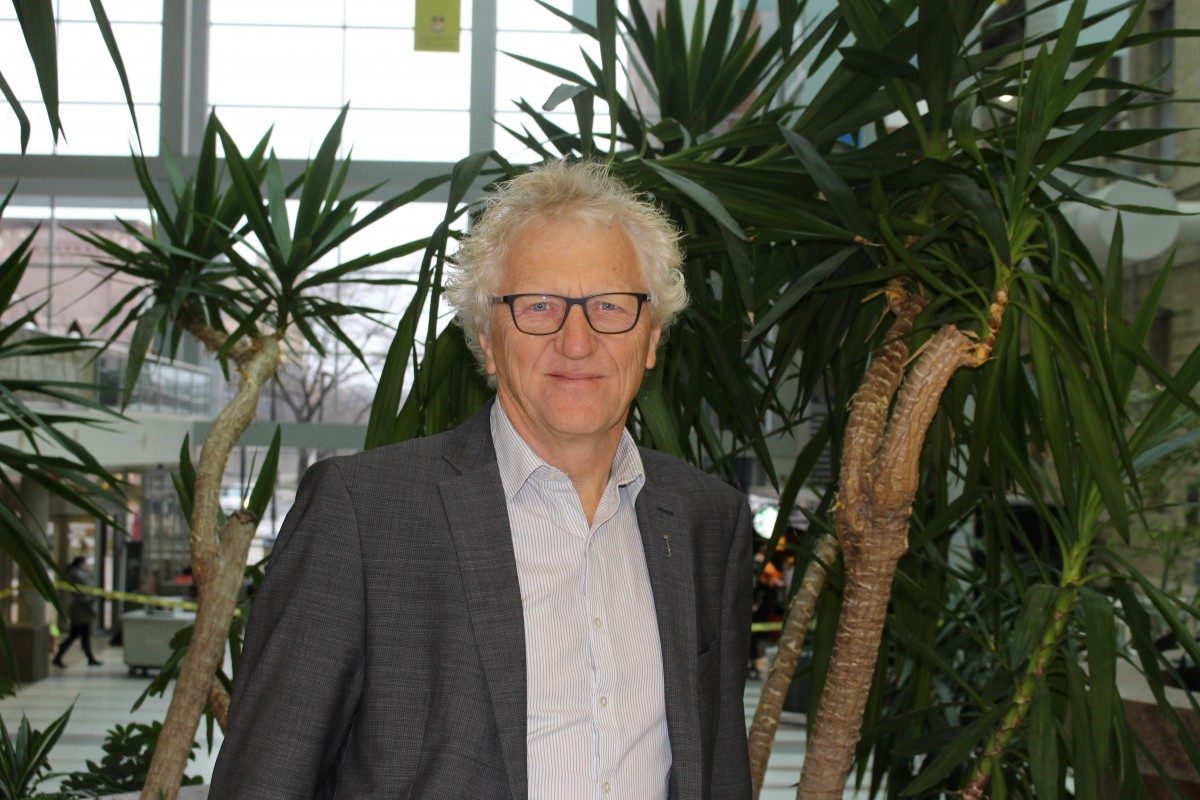 A day in the life of Don Klassen
November 30, 2016 —
Dr. Don Klassen says the things he likes most about his work are variety, challenge, continuous learning and people. That's good, because he's not only a doctor, he's also Associate Head, Department of Family Medicine (Distributed Medical Education), Max Rady College of Medicine, Rady Faculty of Health Sciences and Medical Director, Manitoba's Office of Rural and Northern Health. All those "favourites" come into play on a daily basis as he juggles the demands of a senior leadership role in the Department of Family Medicine in the Rady Faculty.
Klassen's relationship with the University of Manitoba is a long one, in fact, it goes all the way back to the 1970s—he graduated with a B.Sc./70, CertEd/72 and MD/76. He joined the team of educators as a preceptor in 1980 and hasn't looked back since. That said, if he could choose one other career? "I'd be a contractor or carpenter."
---
What is the funniest/oddest thing in your purse or wallet?
My New Zealand medical registration card from 1996 (don't ask me why it's still there!)
What are you most proud of?
Professionally: longstanding relationships with patients, involvement in improvement of services in southern Manitoba (Boundary Trails Health Centre, CWWMC in Winkler), being on the ground floor of establishing Manitoba's Office of Rural and Northern Health (ORNH)
Personally: my family (now including five grandsons!)
What are you reading at the moment?
An old John Grisham book, 'The Last Juror', and Siddhartha Mukherjee's 'The Emperor of All Maladies: A Biography of Cancer'
What was your first memorable job?
Hoeing beets at age 13 or 14, working in hardware store through high school.
How do you like to relax?
Read, golf/other sports, bike/walk, cottage at Star Lake
What three words would you use to describe yourself?
Energetic
Optimistic
Hard Working
What is the most important life lesson you have learned?
'It can't be done', most often means 'don't really want to' or 'haven't tried hard enough'