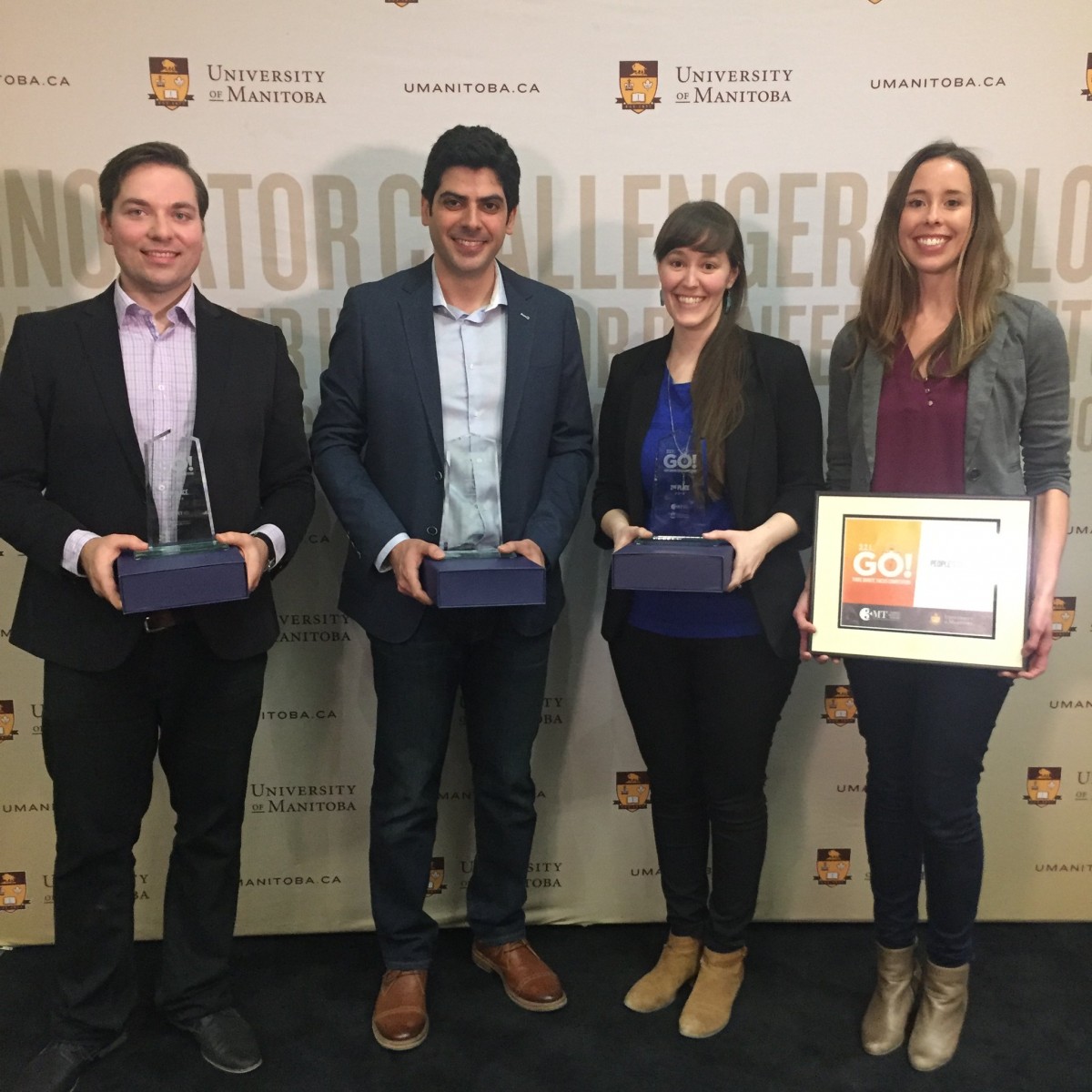 3MT 'People's Champ' has roots with FKRM
March 23, 2018 —
The 2018 Three-Minute Thesis' coveted People's Choice Award went to geography PhD candidate Jill Bueddefeld for her research on polar bears and climate change: "The 'bear' truth: Our world is changing."
Bueddefeld is an alumna of the Faculty of Kinesiology and Recreation Management graduate studies program earning her Master's degree in 2014. She's also currently being co-advised on her PhD in geography by FKRM associate professor, Dr Christine Van Winkle.
"Jill's inspired 3MT talk clearly showed here passion for her research," says Van Winkle. "It was exciting to see her important work on free-choice learning about climate change resonate with her audience."
Three Minute Thesis 3MT® is an annual competition where challengers have three minutes to explain their research and its importance or relevance, using only a single static image or slide to illustrate their topic. At the University of Manitoba, 3MT® is part of an overall strategy to highlight our graduate students, promote research at the University of Manitoba, and connect with the community.