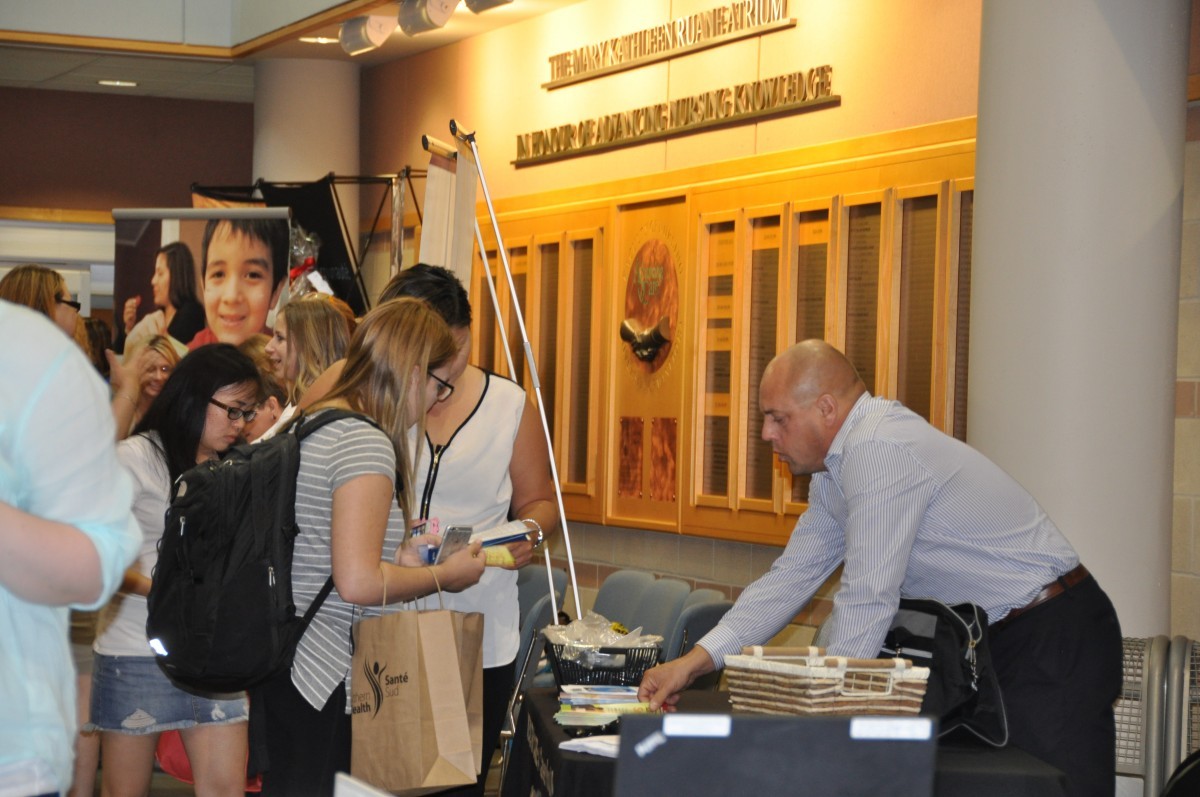 Nursing students welcomed at orientation days
September 4, 2015 —
The College of Nursing, Faculty of Health Sciences welcomed 120 new undergraduate students at the New Student Orientation. The two-day event provides students with important information on what to expect during the course of their study.
In additional to providing breakfast, the Nursing Student Association organized a number of booths in Helen Glass Centre for Nursing atrium, giving the incoming students the opportunity to visit with representatives from the Regional Health Authorities and the U of M student-run Winnipeg Interprofessional Student Health (WISH) Clinic—a truly unique initiative that allows students (training in health professions) to become more involved with the inner city community.
This year marks a big change to the nursing admissions process; for the first time, the nursing college has two intakes, one at the start of each Fall and Winter term.
"This new group of students will be making history as they are the first group of students who will be going through the program under the College's revised curriculum," said Carol Enns, Director of Clinical Education for the College.
The innovative revised curriculum is delivered with a focus on student learning experience though flipped classes and active learning strategies. Students will also use the College's state-of-the art simulation laboratories as part of their clinical practice.
"The simulation laboratories offer our students opportunities to prepare for clinical situations in a safe and controlled environment," says Dr. Terri Ashcroft, Associate Dean, Undergraduate Programs.