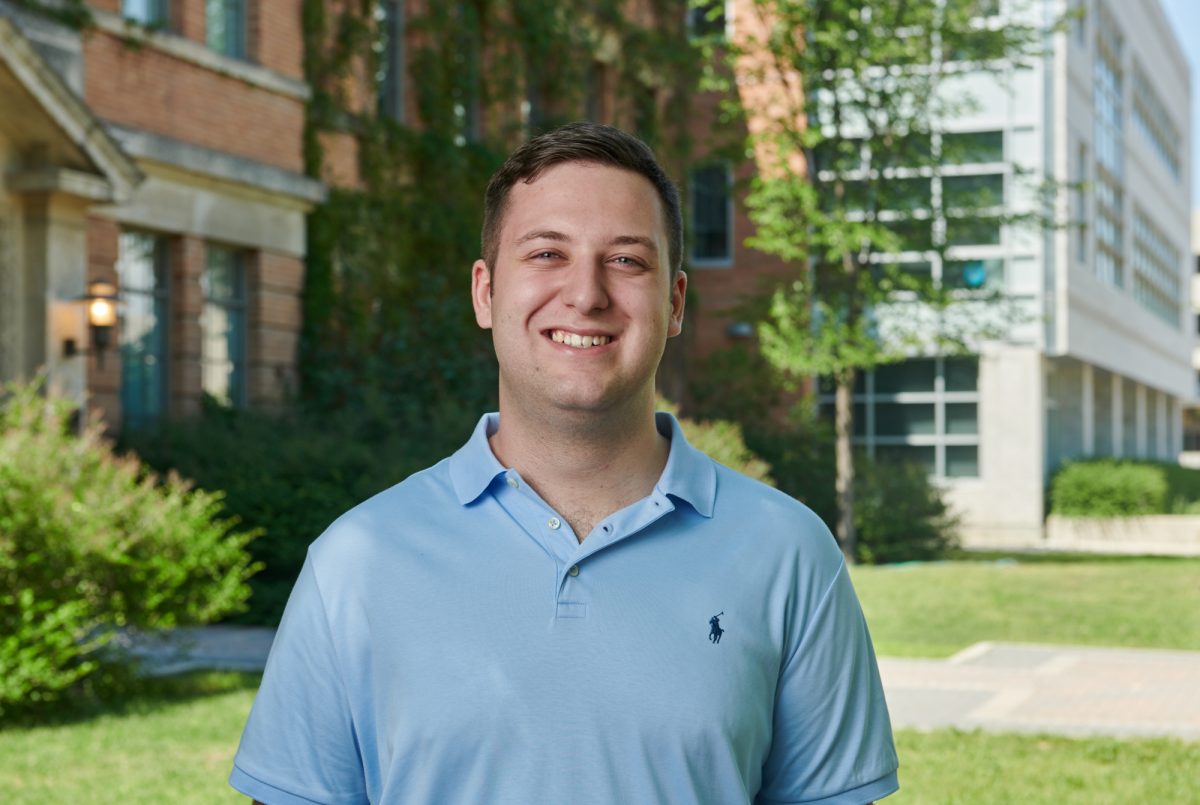 2019 Schulich Leader: Nikolaus Reichert
August 21, 2019 —
You'll have to forgive Nikolaus Reichert if his head is always in the clouds. When Reichert isn't being a typical first-year UM engineering student, he's designing high-altitude weather balloons capable of recording more than three times the data of an average balloon. You might also find him using his amateur radio licence to communicate to others all over the world, or helping to report the weather during the Manitoba Marathon. All of these interests involve a great deal of science, technology, engineering and math (STEM). That's why he's been chosen to be a 2019 Schulich Leader.
The Schulich Leadership Scholarship is awarded every year to 50 students enrolling in a STEM program at a Canadian university. Reichert is receiving a $100,000 entrance scholarship for his studies at UM and was chosen for the award based on his love of design and engineering and for his commitment to his community. He is one of two UM students to receive the award this year.
A 2019 graduate of Garden City Collegiate in Winnipeg, Reichert has been designing and engineering since he was young. "When I was a child, I loved to take my toys apart," says Reichert. "As a 'hobby,' I often broke my action figures or toy robots into their component parts. I remember being fascinated by all the different types of lights, gears, switches and wires that made up each of them. I wondered what each part's purpose was and how they all fit together as a whole."
This fascination with STEM only flourished in high school. As one of the lead members of GopherSpace, he led a team of 25 students in designing and building high-altitude balloons that are capable of lifting science experiments into the upper atmosphere. Because of Reichert's determination and design prowess, the balloons were able to record three times the usual amount of data. But Reichert didn't stop there; he also founded Gophertronics, the first international robotics team in Manitoba. The group designed a human-sized robot capable of manipulating objects.
To become a Schulich Leader, applicants must have a strong background in STEM, but they also need to be active members of their community. Reichert explains that even with all his activities in high school, he always made time to dedicate to his community. "I want to make my community a better place," says Reichert. "It was really rewarding to help raise $10,000 for Paws for a Cause (in affiliation with the Never Alone Foundation), a dog walkathon that supports cancer patients and their families. Initiatives like this help people suffering with cancer today and will also benefit those who will have to deal with this disease in the future."
Even though Reichert is only in his first year at UM, he's already thinking about what his future might hold. As a computer engineering student, he will have many opportunities to excel once he graduates, but his dream is to return to the clouds and beyond. "I hope that someday I will even be able to work for the Canadian Space Agency," says Reichert. "It has been a dream of mine to contribute to Canada's space sector, and with an engineering degree, I can turn it into a reality."