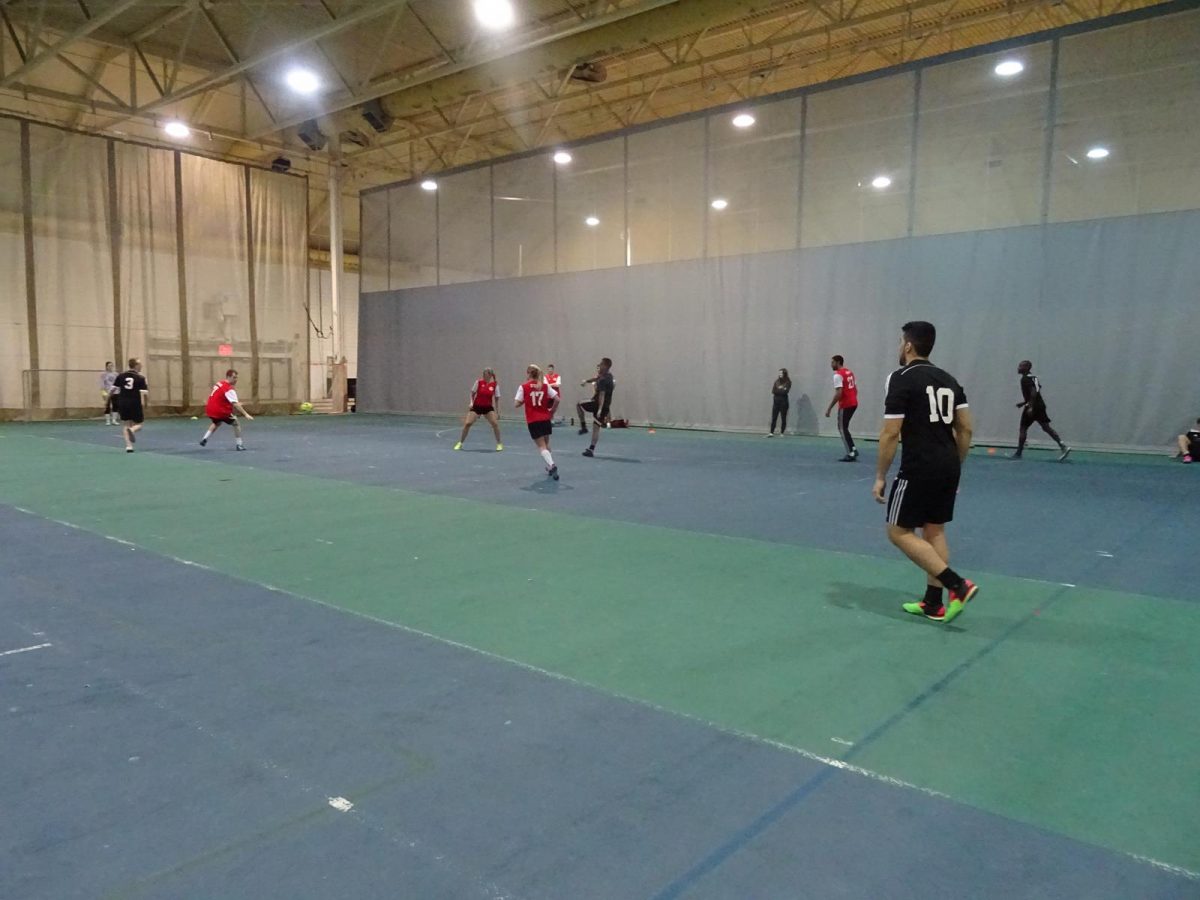 2018 Bison Futsal fundraising tournament
January 12, 2018 —
Join the Bison Women's Soccer Team for a fun-filled day of futsal action! You will have the opportunity to meet the current team and coaching staff, all while partaking in a friendly competitive tournament. All proceeds from the tournament will go towards supporting the University of Manitoba Bison Women's Soccer Team.
Futsal is similar to soccer. The main difference is Futsal is played on a hard court (smaller than a soccer field) and played indoors.
Teams may be between six and 10 players and their members must respect the age and gender requirements of the category they register for. All teams will be guaranteed three games.
Tournament Information

Dates and Categories:

Jan. 21, 2018 — CO-ED – 18+
PRICING
STUDENT TEAM- $150
STUDENT INDIVIDUAL-$15
COMMUNITY TEAM -$200
COMMUNITY INDIVIDUAL -$20

Feb. 4, 2018 — Girls 13-18 Years Old
PRICING
TEAM -$200
INDIVIDUAL -$20

Feb. 10, 2018 — Women – 18+
PRICING
TEAM -$200
INDIVIDUAL -$20

Time: 10am-5pm
NOTE: Times may change depending on the final number of registered teams and game scheduling.
Location: UofM Max Bell Centre – 109 SIDNEY SMITH ST.
Visit the event's official website for registration information.