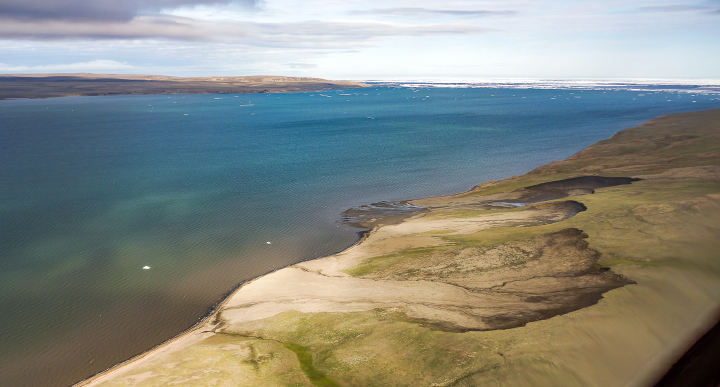 Thomsen River Estuary, Banks Island: Photo Essay
Photographs from the Canadian Arctic Archipelago
January 28, 2021 —
In a typical year, perhaps a dozen people visit Auluvik National Park in Canada's Northwest Territories. Luckily, one of those visitors brought back some outstanding photos.
In November 2020, NASA and the University of Manitoba highlighted a few compelling features around the Thomsen River estuary on Banks Island, including lines of sea ice tracing the shoreline and the braided pattern of the river. But there's so much more to explore across this remote lowland tundra and river valley.
Robie Macdonald, a scientist at the Centre for Earth Observation Science at the University of Manitoba, shared some photos that he shot while doing fieldwork in the region between 2014 and 2016. The purpose of that project was to collect geochemical measurements from small rivers across the Canadian Arctic Archipelago.
"I really do love working in these places," Macdonald said. "Once the aircraft has landed, one is bathed in a tremendous silence broken only by waves breaking on shingle. Then you have this incredible tundra spreading out toward the hills that define the river floodplain."
Here are ten of Macdonald's favorite photographs.
1. Ponds and Oxbows
2. Permafrost Polygons
3. Vibrant Vegetation
4. Sediment Ripples
5. Ice Shoves
6. Vulnerable Permafrost
7. Erosion and Slumping
8. Bergy Bits
9. Sampling Amid an Icy Barrier
10. A Suitable Landing Spot
See the article as originally published by NASA Earth Observatory here.