Emerging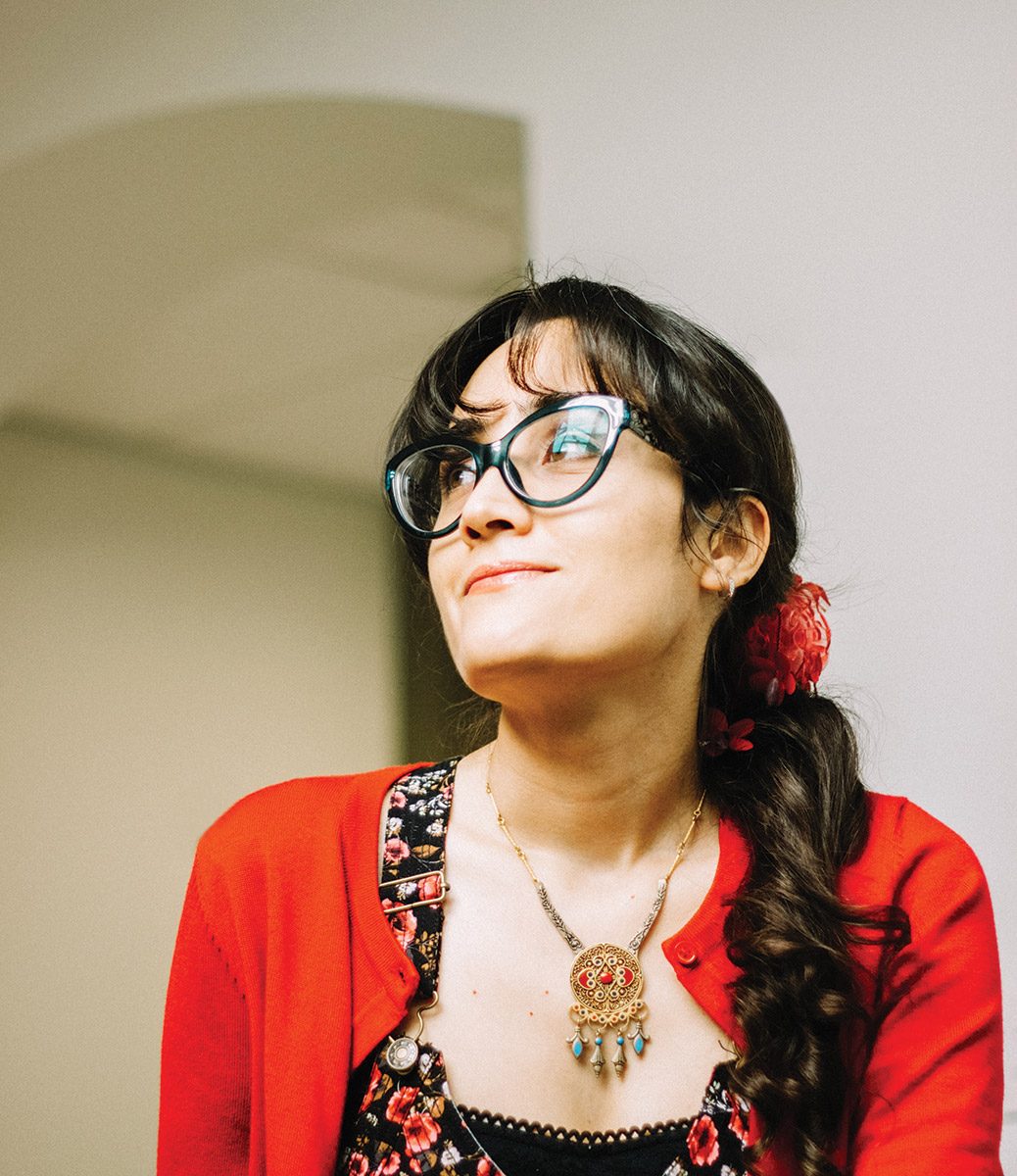 Unveiling Zahra
Fall 2017
Zahra Baseri's school headmaster in Iran warned her often that girls shouldn't ride bicycles. Any female who dared to do so would endure a painful fate in the afterlife.
"God will burn you in a bonfire in…hell after you die'" says Baseri [BFA(Hons)/16]' recalling the fear tactics used to scare her and her classmates when she was only 10. Female legs moving to pedal a bike' the headmaster cautioned' were too provocative and would arouse men.
It's these snapshots of her life—in a country ruled by an oppressive Islamic regime enforcing Sharia law—that drive Baseri' 37' to create her art.
She moved to Winnipeg from Iran with her husband in 2011. The former engineer then decided to pursue her private passion as an artist and she enrolled in the University of Manitoba's School of Art.
One of her latest series of work' Outcry #3' took home a 2016 BMO 1st Art! prize. The competition awards one national winner and 12 regional. Baseri's beautifully edgy pieces won for Manitoba. BMO says 148 artists entered their work into the competition.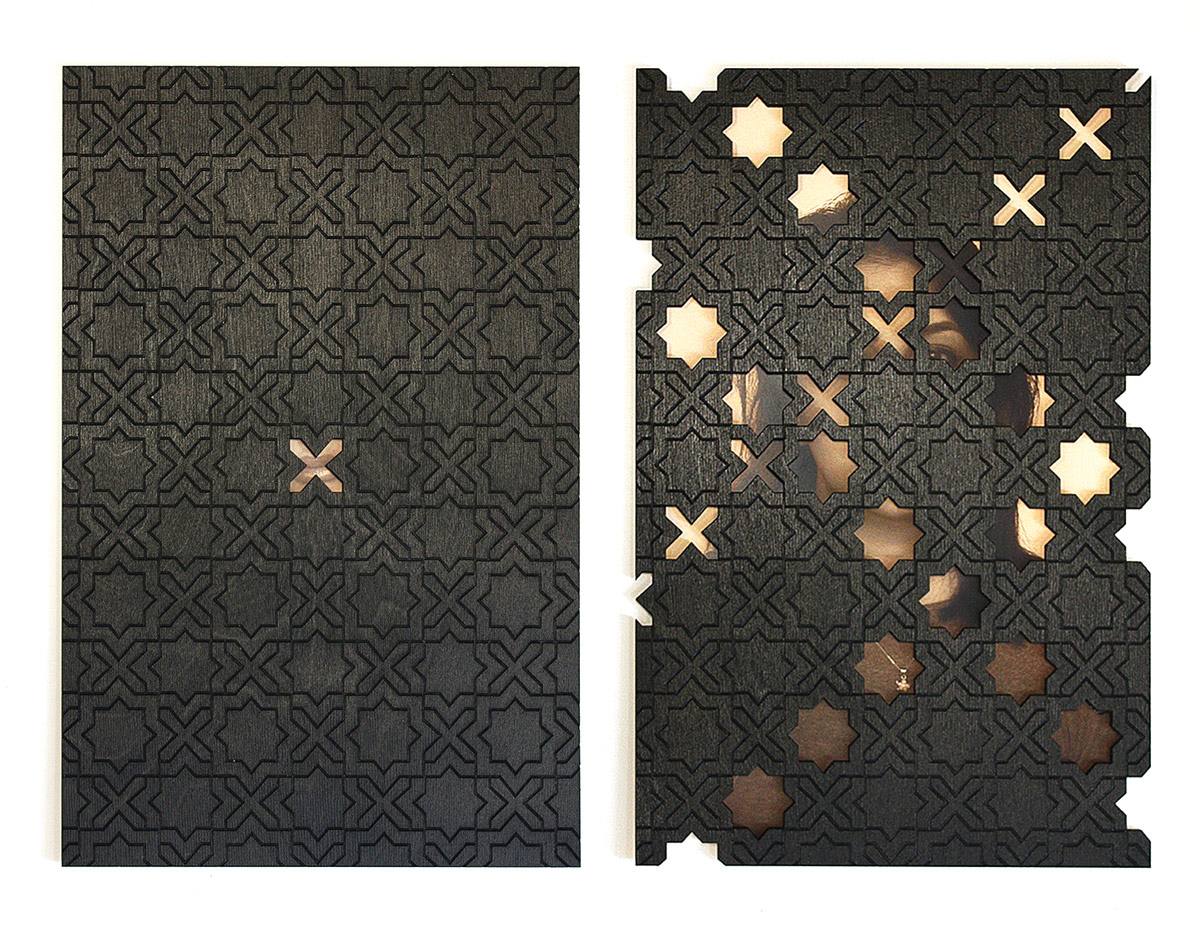 Outcry #3 depicts eight photographs of women hidden behind black plywood that she laser cut with symbols commonly found in Islamic and Persian architecture. The women she photographed are her friends' she says.
They appear in her pieces (Baseri also appears in one photo) with only a flash of their bodies exposed—lips' hair' eyes' a nose' maybe an arm.
The women peeking through are symbolic of the repression and tyranny they face in Iran where they are silenced, denied basic human rights, and forced to hide under Hijabs. The state encourages women to wear Chadors, a long, loose and often black gown that covers the entire body except for the face.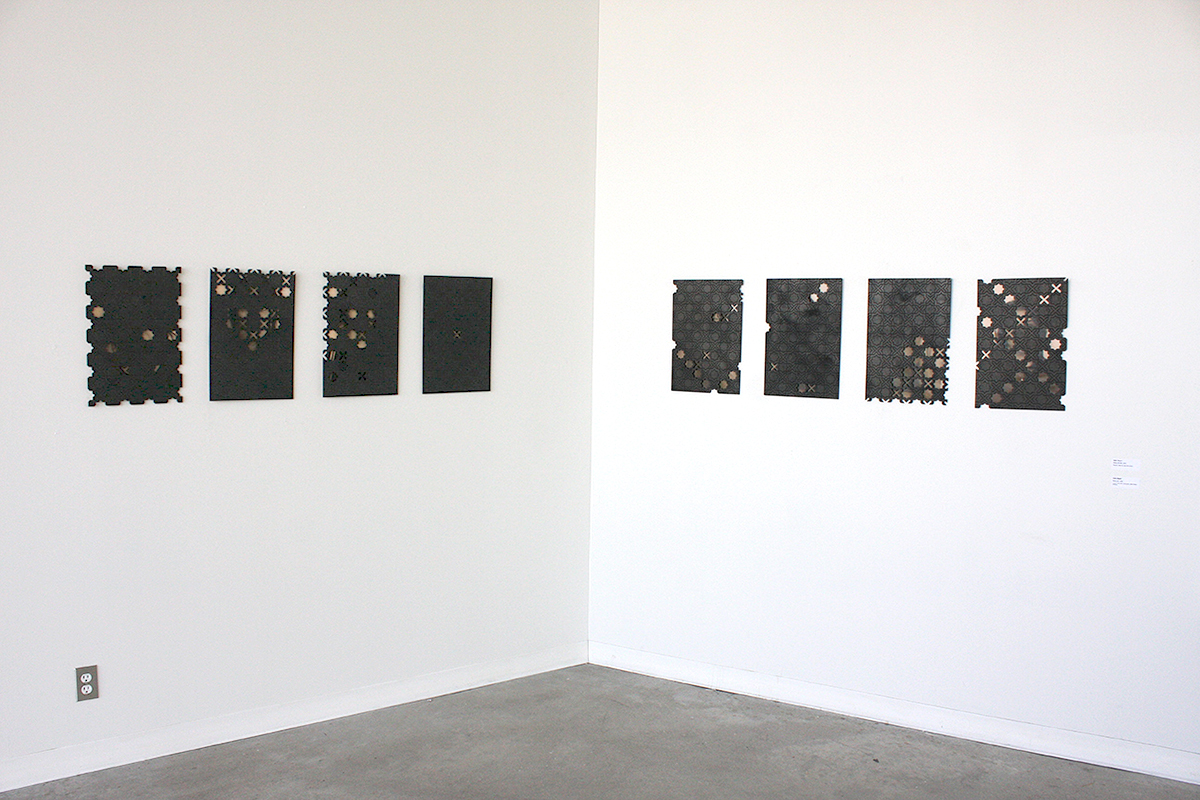 Baseri grew up in the culturally rich city of Shiraz and the coastal town of Bushehr. She says while she has fond memories of her time in her home country—including weekends at the beach' collecting seashells and flying her kite—most of her feelings toward her past in Iran are filled with anger and resentment. She considers herself an atheist and believes she would likely face harsh punishment in Iran for the political art she is creating.
But rather than cower' she uses her rebellion to move forward.
"I try to use the fear' this anger. I try to convert it into a propelling power."