Local Roots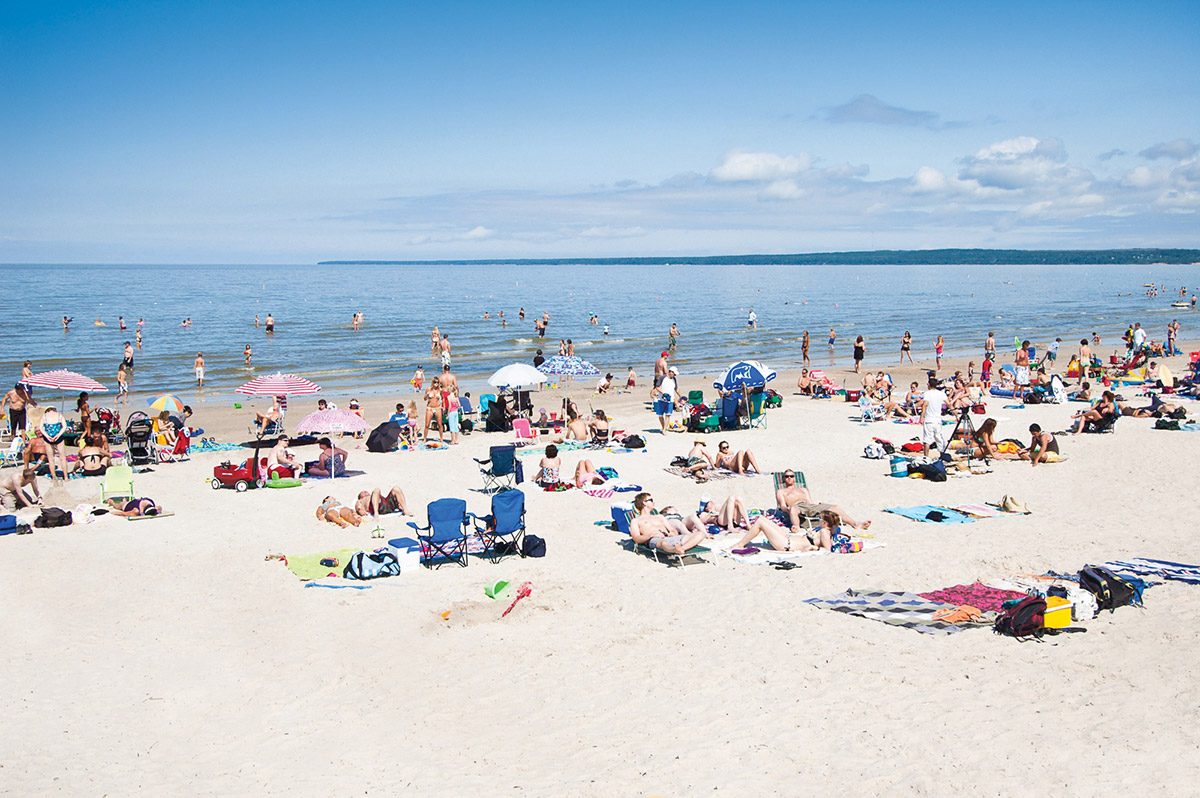 A cart at Grand Beach and some entrepreneurial spirit—that's how the founders of clothing giant Mondetta got their start in the late 1980s. It wasn't easy. Before celebrities of the day like Mario Lemieux and the cast of Beverly Hills 90210 were wearing their famed flag sweatshirts' the business owners were struggling to sell their summer tees and shorts at the popular hangout' known for its powdery white sand.
In fact' it was while driving to Manitoba's tropical treasure that president and CEO Ash Modha [BA/98] got the idea to make flags of the world fashionable—he spotted a Volkswagen Beetle with a German flag as its front licence plate.
"I thought' 'That is a cool concept. That would be amazing on the front of a sweatshirt''" says Ash' 48.
Mondetta went on to sell three million of the signature sweatshirts' featuring 70 countries. It was important to Ash' and co-founders Prashant Modha [MBA/91] (his brother) and Kenyan-born brothers Amit and Raj Bahl [BA/90]' that the philosophy of Mondetta—a combination of world in French and the Latin suffix for small—reflect the shrinking globe: The Berlin Wall was about to come crashing down' bombings in Baghdad were being broadcast in real time' and the Internet was on its way.
Since its heyday in the early '90s' Mondetta has reinvented itself more than once and now develops casual and sportswear for brands worldwide.
This fall' they're bringing back the flag sweatshirt' with a timely message about diversity and acceptance' says Ash' who was born in East Africa but forced out by Ugandan dictator Idi Amin.
"It could mean even more now than it ever did in the past."