Accomplishments – Fall 2017
SWEET SUCCESS
Mallory Richard [MA/11] was the first Canadian to cross the finish line of a grueling ultra-marathon in northern California. Richard placed 11th in the Western States Endurance Run' a 161-kilometre trek through the Sierra Nevada Mountains that attracts the world's elite ultra-marathoners.
To tackle the trail's extreme elevation and descents' Richard supplemented her caloric intake along the way with energy gels and a Canadian favourite: maple syrup. She finished with a time of 22 hours' 44 minutes and 20 seconds.
Richard earned her master's degree in history at the U of M' specializing in the fur-trade industry' and is now a policy analyst with the Winnipeg Police Board. She prepared for the race and its climbs with workouts on the stairs of her apartment building and at Winnipeg's Westview Park' aka Garbage Hill.
"I had been waiting four years for a chance to run that course' and I was nervous about doing a mountain race after training on the Prairies'" says Richard. "But everything just seemed to click and I had an incredible day on the trail."
ORDER OF CANADA FOR OUR ALUMNI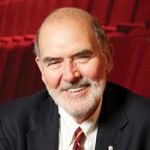 Peter A. Herrndorf, [BA/62, LLD/06]
Companion: For his leadership and tireless efforts to foster excellence in and awareness of the arts in Canada.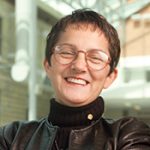 Judith Bartlett [MD/87, MSc/04]
Member: For her contributions to public health in Manitoba' notably in establishing models of care tailored to Indigenous constituents.

The Honourable Marshall Rothstein, [BComm/ 62, LLB/66, LLD/10]
Companion: For his eminent service as a jurist' notably on the Supreme Court of Canada' and for his dedication to legal education.

Lise Gaboury-Diallo [BesA/78]
Member: For her contributions to education' literature and the promotion of the Franco-Manitoban community.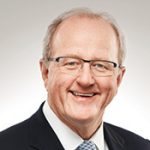 The Honourable Wayne G. Wouters, [LLD/16]
Officer: For his leadership across a range of senior portfolios within the public service' notably as clerk of the Privy Council and secretary to the cabinet.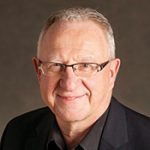 Kim McConnell [BSA/78]
Member: For his leadership in promoting Canada's agricultural industry and for his extensive engagement in causes supporting youth' entrepreneurship and rural communities.
---
IN THE LINE OF FIRE
Robert E. Henderson [BScPharm/54] recently received the Legion of Honour' France's highest national award' for his role in helping to liberate the country during the Second World War.
He was a truck driver consistently in the line of enemy fire while delivering ammunition' fuel and food rations to allied forces at the front lines.
"I went right through France' up into Belgium' through Holland and into Germany. I went all the way. I was lucky. Nobody hit me'" Henderson told the Brandon Sun.
The 95-year-old pharmacist received the prestigious medal in March in front of his home community in Shoal Lake' Man.
"It's a pretty great honour' actually'" he said. "I don't think there's too many of us left."
---
FOR THE LOVE OF ART
Renowned curator and prolific art writer Philip C. Monk [BA/72] won a 2017 Governor General's Award in Visual and Media Arts in the category of Outstanding Contribution. Monk is director of the Art Gallery of York University (AGYU) and a contemporary art critic for Maclean's magazine.
For four decades he's played a pivotal role in the development of contemporary Canadian art' having written a dozen books' 35 catalogues' 75 essays and articles' and more than 60 reviews.
"Philip Monk is one of this country's most rigorous' challenging and accomplished writers and curators'" said AGYU assistant director and curator Emelie Chhangur. "His critical voice and consistently exceptional curatorial work have made an inestimable impact on the history of art in Canada."
---
THE COACH THAT COULD
Author Chris Johns [BA/92] shares the story of longtime Bisons men's volleyball coach Garth Pischke (pictured left) in his book Pischke Power—The Evolution of North American Volleyball.
In 2016' Pischke earned the groundbreaking rank of head coach with the most wins in men's volleyball in North America—with 1'300 and counting.
Johns' a former reporter for The Manitoban' documents Pischke's journey from elite player to winningest coach. "Garth has built his teams based on one key characteristic: confidence. His players believe they're going to win every time they step on the court'" says Johns.
---
LAUNCHING INTO NEW ROLE
She's circled the globe and navigated space' and now Governor General Julie Payette [DSc/13] is set to embark on a new challenge. The honorary degree recipient was sworn in as the 29th Representative to the Queen' taking over from another honorary graduate' The Right Honourable David Johnston [LLD/11].
In 1992' Governor General Payette was picked from more than 5'000 applicants to be one of four new astronauts with the Canadian Space Agency. (click here for another CSA finalist' U of M alumna Dr. Nathalie Sleno.)
She made history on her first space flight in 1999 when she became only the second Canadian female astronaut' and the first Canadian' to board the International Space Station. She served as the CSA's chief astronaut between 2000 and 2007. Governor General Payette is the fourth woman to hold the Governor General post after Michaëlle Jean' Adrienne Clarkson and Jeanne Sauvé.
---
DON'T SKIP THE ACCOLADES
Canadian Business magazine put software developer Matthew Brzezinski [BSc/17] on their Developer 30 under 30 list' which predicts the country's next generation of software stars. Brzezinski already has an impressive resumé—most notably' he was a software developer at SkipTheDishes. He helped develop key features' including SkipScore—a rating system for restaurants on the popular food delivery tool used by millions every day. The Winnipeg-based company was sold for $110 million last December.
---
LEADER OF CFL PACK
The Canadian Football League named Bison alumnus Randy Ambrosie [BComm(Hons)/87] to the pivotal role of commissioner in June.
His years as a Bison offensive lineman were marked with a number of highlights' including awards at the national and conference level. Ambrosie' now 54' was the Bisons' highest ever CFL draft pick' selected second overall by the Calgary Stampeders in 1985. He played nine seasons in the CFL before a successful 25-year career in the investment industry.
One of Ambrosie's role models was former Asper School of Business Prof. Ross Henderson. "You couldn't come into his class unprepared or he'd sniff you out and put you on the spot'" recalled Ambrosie. "I admired him a great deal… He truly set the standard for the kind of professional I wanted to become."
---
NOTES
Adams, Christopher [BA(Hons)/83, MA/86] was re-appointed as Rector of St. Paul's College' a position he's held since 2012. As Rector' Adams oversees all operations and finances in the college' including the Jesuit Centre for Catholic Studies and the Arthur V. Mauro Centre for Peace and Justice.
Asper, David [BA/80]' philanthropist and former professor in the Faculty of Law' is being inducted into the Blue Bombers Hall of Fame
in the Builders category. He will be honoured at their Hall of Fame Legacy Gala Dinner in October. He was also recently named Chair of the Winnipeg Police Board.
Britton, Ron [MSc/69] was named the recipient of the Canadian Engineering Education Association Lifetime Service Award in June. An award was also created in his honour. The first recipient to receive the Ron Britton Engineering Education Vanguard Award will be announced in 2018.
Buettner, Ed [PhD/82] recently published two books based on his expertise in how to teach reading: Targeted Cloze: Text Deletion and Teaching Reading; and Reading Issues: Parent-School Partnerships.
Chapman, George [BSc/50, LLB/54] has retired after a six-decades-long career as a lawyer. The former champion race-car driver and Manitoba Runners' Association inductee joined his father's private law practice at 25. He worked at Chapman Goddard Kagan until age 88.
Coleman, Bob [BSA/75, MS/78] was named the executive director of the Equine Science Society at the Biennial Symposium in June. The society promotes research on equine nutrition and physiology.
Hildahl, Wayne [MD/74] and Jones, Jamie [BPE/82] will be inducted into the Manitoba Sports Hall of Fame. Hildahl was named to the Builder category. A leader in university athletics' and a pioneer in both sport medicine and with the Special Olympics' he also spearheaded the opening of the Pan Am Clinic in Winnipeg. Jones represented her province at the national level in volleyball' golf' softball and speed skating.
Kray, Randy [BES/89, MArch/93]' senior vice-president in the Atlanta office of HOK—a global design' architecture' engineering and planning firm—was appointed as the firm-wide director of Science + Technology (S+T). He has led the planning and design of high-performance research facilities for nearly three decades.
Loewen, William H. [CA/54]' entrepreneur and arts philanthropist' won this year's Ramon John Hnatyshyn Award for Voluntarism in the
Performing Arts. He has provided leadership' direction and financial support to the performing arts for more than three decades.
Lyon, Andrea [BA/84] was appointed Deputy Clerk of the Privy Council and Associate Secretary to the Cabinet by the Prime Minister in May 2017. She previously held the positions of Deputy Minister of Agriculture and Agri-Food Canada and Associate Deputy Minister of Environment Canada. Lyon also serves as the Deputy Minister University Champion of the University of Manitoba.
Manning, Glen [BES/84, MLArch/90]' principal architect at HTFC Planning and Design' will be invested into the Canadian Society of Landscape Architects College of Fellows for his outstanding contributions. Manning's community service commitments focus on inclusive and sustainable design.
Miles, Thomas [BA/16] is back in Winnipeg after three seasons with the Toronto Argonauts. The home-grown athlete and new linebacker for the Winnipeg Blue Bombers was also recently named honourary spokesperson for Big Brothers Big Sisters of Winnipeg.
Perry, Dianne [BSc/83, ExtEd/96] has been appointed to Dame of Justice from the Most Venerable Order of St. John of Jerusalem after 32 years of dedicated service and volunteerism with St. John Ambulance.
Veatch, William (Bill) [LLB/85] was welcomed as a partner of the international law firm Reed Smith in their San Francisco office in June.
Vezina, Brandi [BEnvSc(Maj)/05, BEd/07] published Raising Your Consciousness—a practical guide aimed at providing readers with well-being tips that are easy to implement in daily life. The book is embedded with Indigenous teachings' with a focus on self-awareness.
Walsh, Sherri [LLB/85]' a prominent human rights lawyer' has been appointed as the City of Winnipeg's first integrity commissioner. Walsh was also commission counsel for the Inquiry into the Circumstances Surrounding the Death of Phoenix Sinclair.
Whitcomb, Ed [BA/64, MA/66] published a history of federalism to mark Canada's 150th birthday. Rivals for Power: Ottawa and the Provinces tells the story of the politicians who continually contend with the division of power (and money) between Ottawa and the provinces.
---
Related Stories