Alumni POV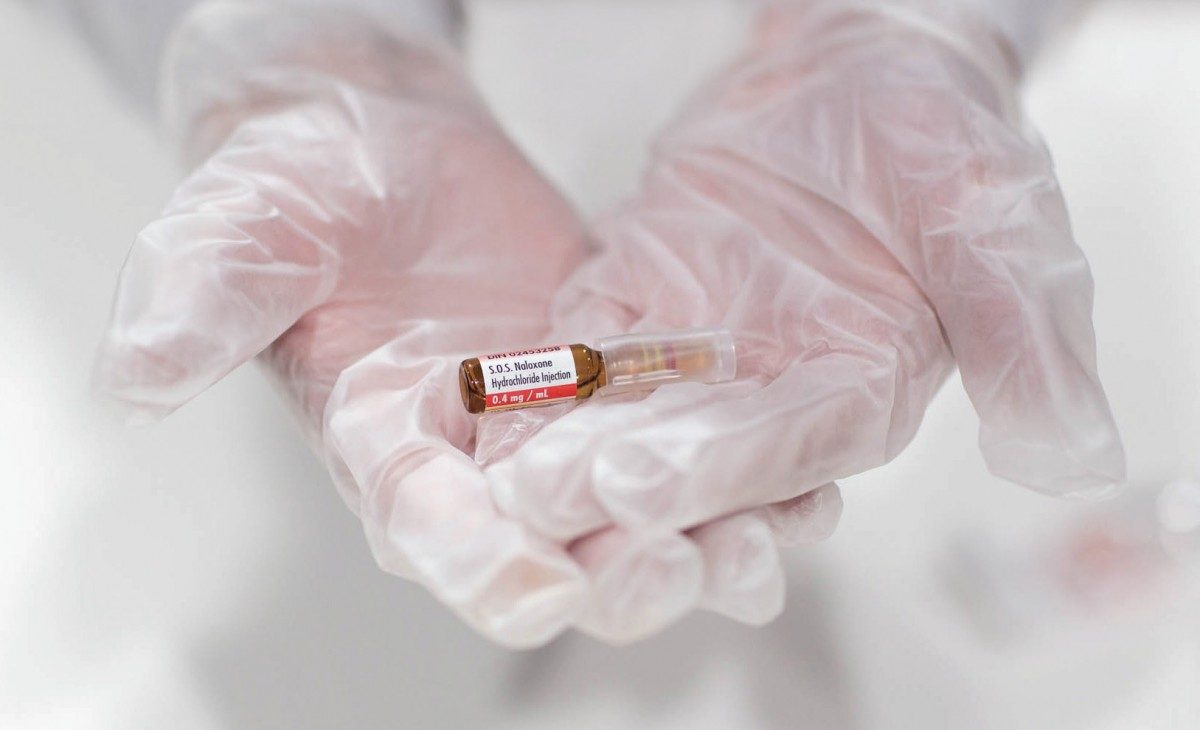 Shooting Gallery
Spring 2017
When I see someone shoot up, licking their arm first to clean the skin, the nurse in me urges them to use alcohol instead.
It's advice like this that gets shared by our Street Connections mobile unit, an outreach van travelling Winnipeg's inner city once the sun goes down, offering sterile needles, HIV testing and naloxone kits. Naloxone is the antidote that can bring people back to life if they overdose from taking opioids originally designed to take down an elephant.
We knew bootleg fentanyl would reach Manitoba eventually. Back in 2014 when I started exploring an overdose-naloxone program, fentanyl was already linked to a significant rise in overdose in other Canadian cities although it was still uncommon here. The bad news: Fentanyl is lucrative and unlikely to go away. It's a pain medication 100 times more potent than morphine so small quantities can generate huge profits, and smuggling less than 30 grams into Canada is as easy as tucking it inside a box of new running shoes.
It started to creep up in 2015 and by the end of last year overdoses in Winnipeg had doubled among people age 20 to 34. Some people buy it knowingly while others are being poisoned by drug dealers looking for an inexpensive filler.
We've seen profound changes in Winnipeg's drug market over the last two years: more crystalmeth, fentanyl and its even more dangerous cousin—carfentanil—which is 100 times stronger and used to tranquilize large animals. Injection drug use is on the rise, setting us up for a range of increased drug-related harms and public-health issues. I develop programs and policy to combat this.
Before becoming the provincial overdose coordinator, I was a PhD student in nursing investigating the social conditions that come with the intravenous use of Talwin and Ritalin (Ts and Rs).
I would record interviews in back alleys and hotel rooms or shooting galleries, which are better described as community-based, supervised injection sites. As an outsider to this scene, I absorbed knowledge from the lived experience and was honoured people let me in. When participants gave me the nickname "Panhandling Degree," I found it brilliantly mocking of academia and welcomed the shift of power.
I know this is a world few see—or want to—but when you do, empathy grows. The more we explore the frontlines the better we can develop solutions, yet it's clear there is no easy fix to the opioid crisis. We need approaches and interventions that address the social conditions accompanying problematic drug use.
As useful as naloxone is, it's downstream. A person has to stop breathing before you can use it. You have to lose someone entirely before you can try to get them back.