Influencer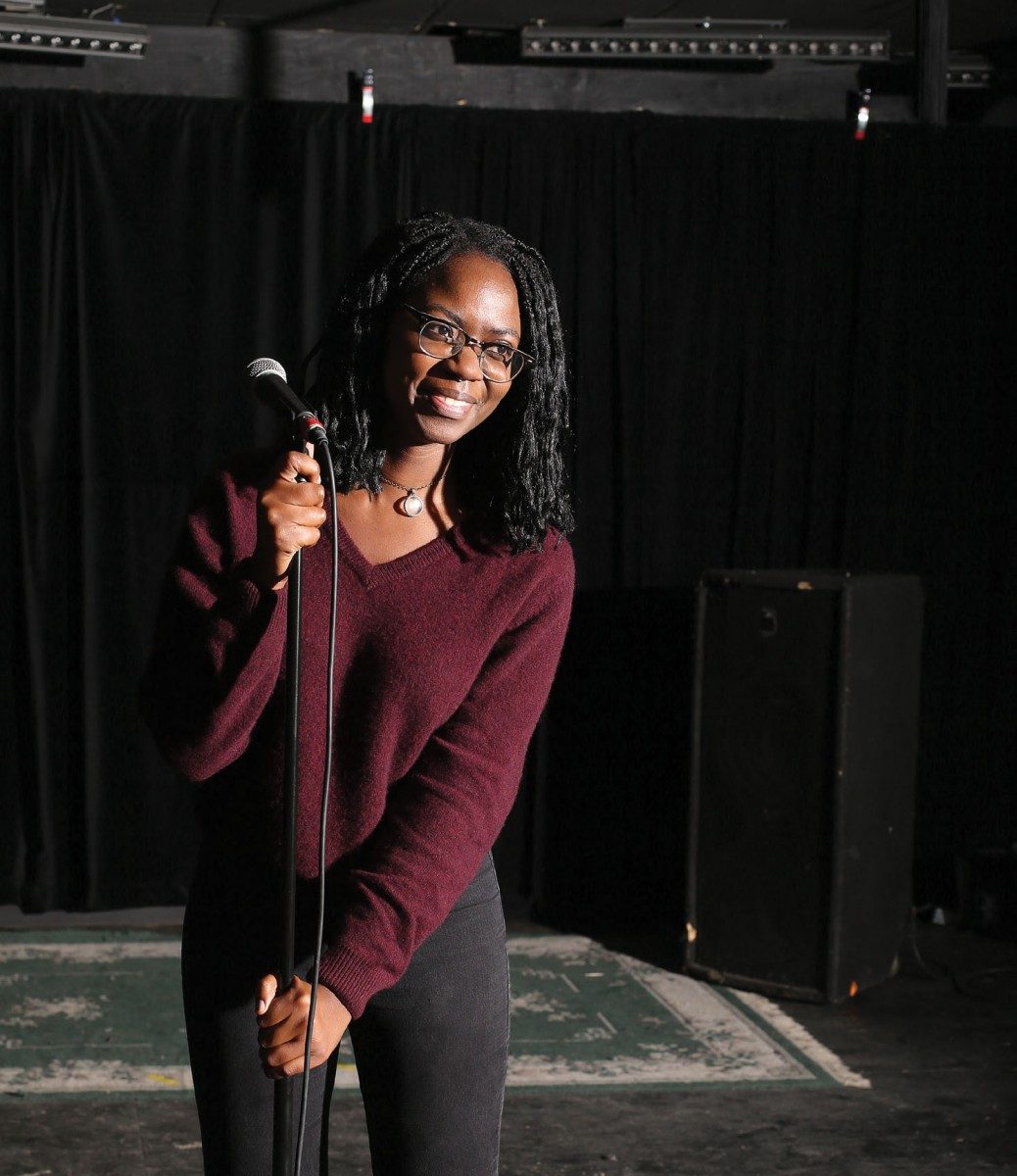 Chimwemwe Undi [BA(Adv)/16] loves to see quirky misspellings on Twitter, like Pre-Madonna.
While grammarians get mad, the 22-year- old linguistics grad—a rising star in Canadian spoken word poetry—gets excited.
"It's sort of halfway between spoken and written language," says Undi.
"Idiosyncrasies tell a lot more than people writing very scripted formal English."
To her, words are a microcosm of society. As a U of M student she researched how people use emoticons (emojis' punctuation precursors) in place of body language. She's particularly intrigued by the new upside-down smiley face emoji—what does that say about us?
Undi also looked at how Indigenous artists in Manitoba use hip hop to navigate their identity. She explains how the word Neechie— friend in Cree—was reclaimed and given new power in much the same way African American rappers reframed the N-word.
"When you look at groups in South Africa, Malaysia, New York, you see they're using the same techniques and they feel like they belong to the same nation even though they wouldn't understand each other if put in a room together," Undi says. "It's really powerful and interesting."
Growing up an immigrant from South Africa, this poet and two-time Winnipeg Youth Slam Poetry champion brings rhythm and depth to prairie weather, religion, love and racism.
At the Victoria Spoken Word Festival, she shared her poem 2/26 about the killing of Florida teen Trayvon Martin by neighbourhood watch volunteer George Zimmerman, who was acquitted.
While cringing at what's happening south of the border, Undi points out how progressive Canada lags in its own way. Because it's accepted that we're a multicultural country there's less introspection.
"People don't talk about what my friends call 'racism with a smile'," says Undi.
Most of her poems take shape while observing others, often riding the bus en route to York University where she's working on her master's in linguistics.
"It's a good source of stories I will never confirm."