Campus News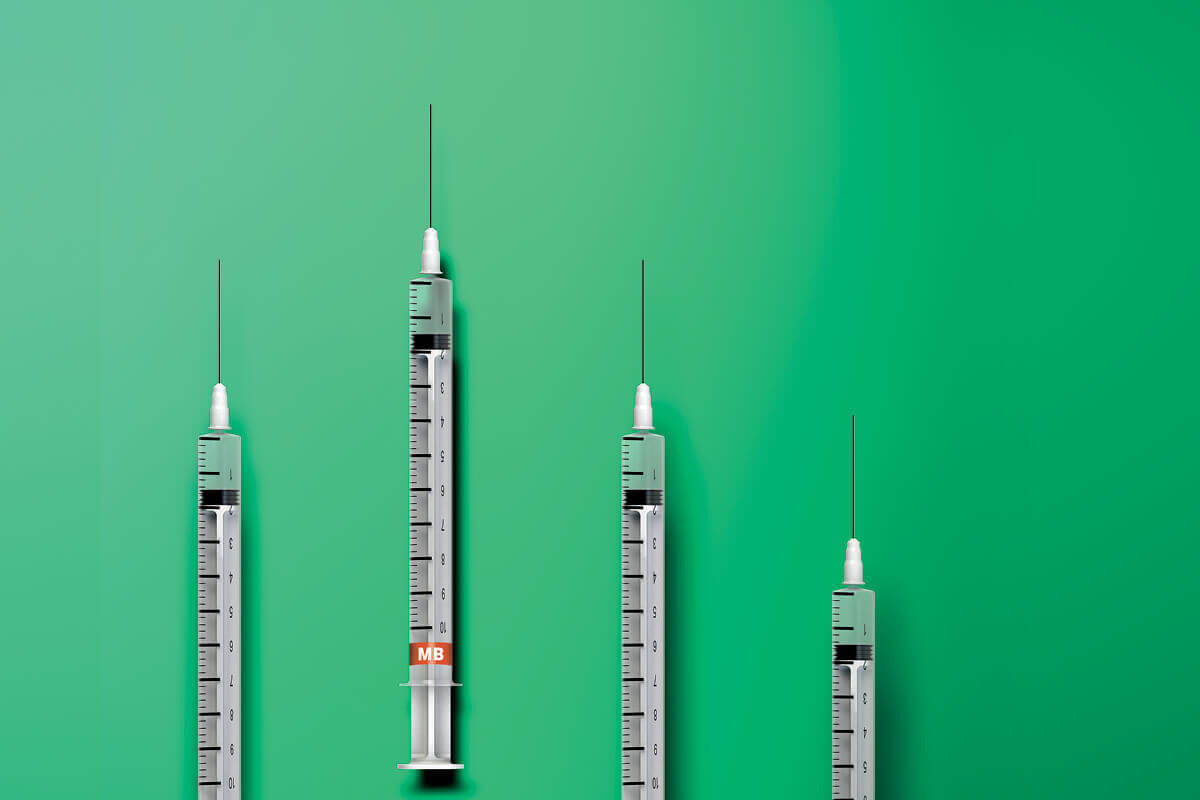 Leader in COVID-19 Trial
A UM research team is emerging as a global leader for their COVID-19 trial of a commonly used blood thinner.
Early results of an international trial studying different types of heparin, led by hematologist Dr. Ryan Zarychanski [BSc/95, BSc(Med)/00], showed full doses were not only safe but improved outcomes for those hospitalized with the virus.
Zarychanski, a critical care physician and associate professor in the Rady Faculty of Health Sciences, says in the process they helped develop a novel international trial design. The new model linked independent trial organizations worldwide, allowing them to get answers as quick as possible with sites in North America, Australia, Brazil and the U.K.
About 20 per cent of patients given a full dose had to be admitted to the intensive care unit, compared to 30 per cent of patients who were given a smaller dose. Heparin helps keep the SARS CoV-2 virus from binding to the surface of cells and may have specific antiviral properties.
"Out trial will inform best practice on a global scale," says Zarychanski.
---
Evolving Field
COVID-19 brought into focus the critical role data science plays in society. But even before the pandemic, demand for experts in this specialized field was greater than supply. A new degree program in UM's Faculty of Science aims to bridge the gap.
The Bachelor of Science (Major) in Data Science will launch in fall 2021.
"While the field has already seen explosive growth, there is much to be done to bring this field to fruition and reap its full benefits," says Stefi Baum, dean of the Faculty of Science.
Changing data into actionable information for effective decision-making requires a robust understanding of data acquisition, data management, and modeling. This interdisciplinary program combines math, statistics and computer science with newly developed courses in data science. It will also have a strong co-op component.
"Students will graduate with a competitive advantage," says Ben Li, associate dean of undergraduate programs in the faculty. "They'll have actual work experience and be able to jump in and solve complex real-world issues from the get-go."
---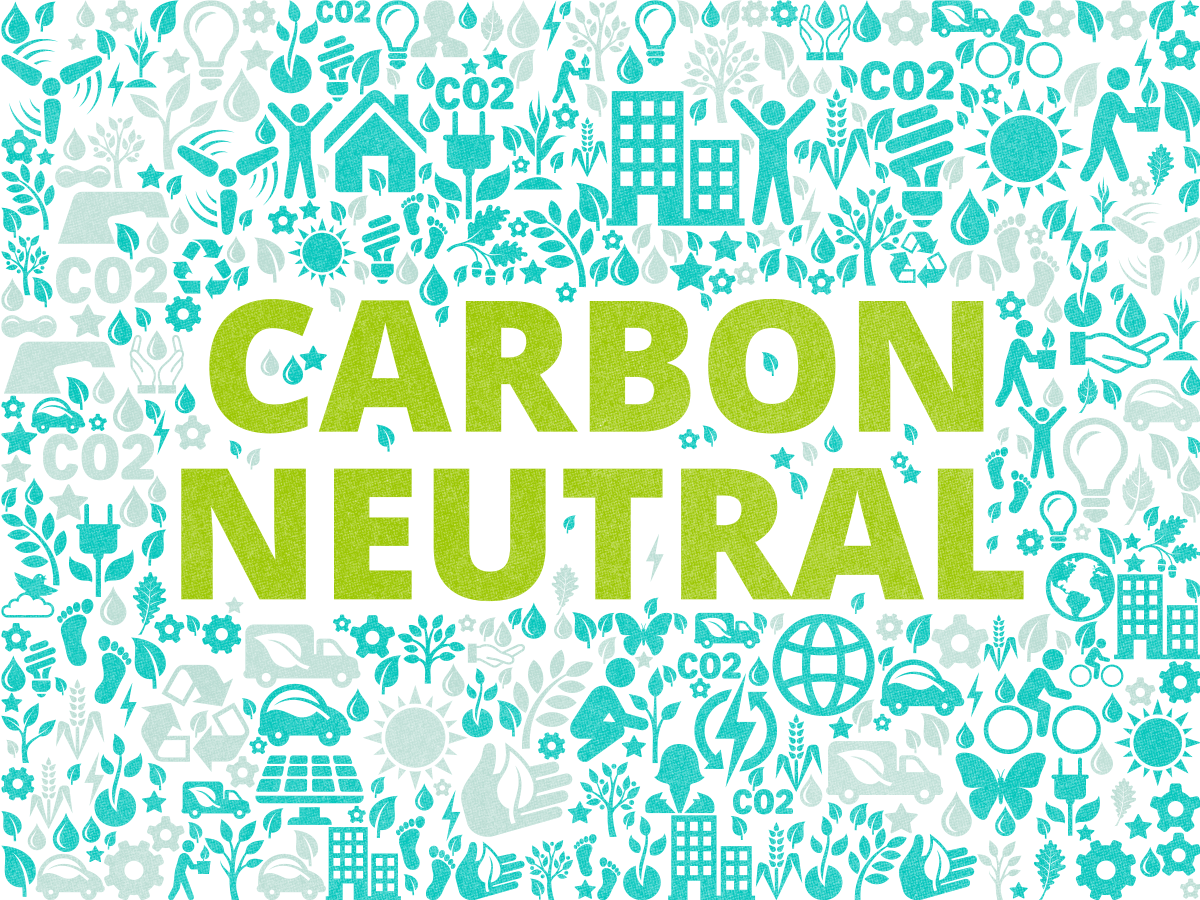 Resolution for 2050
The goal? Achieve carbon neutrality.
UM joined other schools from Canada and around the world in signing a pledge to cut their institution's emissions in half by 2030 and achieve net-zero emissions by 2050.
The Global Climate Letter for Universities and Colleges is the first time a higher-education collective has made a shared commitment to address the climate emergency. The initiative is part of the United Nations' Race To Zero campaign.
In signing, UM has pledged to also mobilize more resources for action-oriented climate change research and skills creation, as well as increase environmental and sustainability education across campus and through curriculum and community outreach programs.
A plan for how the university will carry out these goals is underway in consultation with the UM community. This Climate Action Plan is expected to be complete and available to the public later this year.
---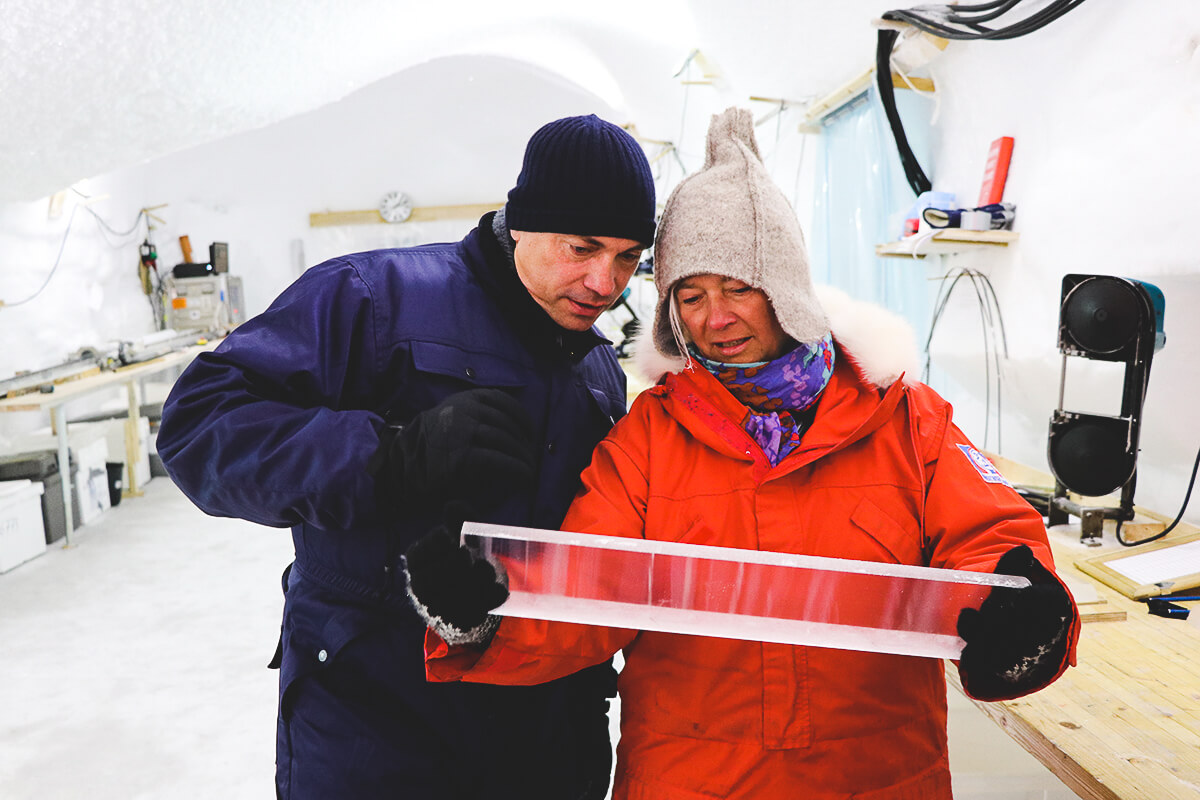 Scientists Stunned
A UM-led research team found fossil plants deep below Greenland ice, suggesting it's more fragile to climate change than previously thought.
The discovery of twigs and leaves within a long-lost ice core, originally collected in 1966 from a mile below the surface, suggests most or all of Greenland was ice-free for a period of time earlier than believed.
The discovery helps confirm a new and troubling understanding that the Greenland ice has melted off entirely during recent warm periods in Earth's history—periods like the one we are now contributing to with human-caused climate change.
The new study provides the strongest evidence yet that Greenland is at grave risk of irreversibly melting off.
"Ice sheets freeze and preserve material in a very pristine way," says Dorthe Dahl-Jensen, a Canada Excellence Research Chair at UM, who led the study published in March in the Proceedings of the National Academy of Sciences.
"But it is a miracle to directly discover delicate plant structures perfectly preserved. They're fossils, but they look like they died yesterday. It's a time capsule of what used to live on Greenland that we wouldn't be able to find anywhere else."
Understanding the Greenland ice sheet in the past is critical for predicting how it will respond to climate warming in the future and how quickly it will melt. Since some seven metres of sea-level rise is tied up in Greenland's ice, every coastal city in the world is at risk.
"This is a very urgent problem," says Dahl-Jensen. "Sea level change will impact a significant part of the global population within the next 50 years."
Help define UM's future
Alumni are encouraged to vote for the candidate they'd like to see as their next alumni representative on the University of Manitoba's Board of Governors.
The successful candidate will be an alumni voice in UM governance, helping to guide the direction of the university during a transformative time of higher enrolment and digital innovations in teaching, learning and research. View the candidates up for election and submit your vote before May 14, 2021.
The results will be announced May 26.
Groundbreaking Role
In a landmark acknowledgment of the growing health-care autonomy of Indigenous Peoples, the federal government gave an Indigenous health institute at the University of Manitoba responsibility for leading the COVID-19 vaccination project in all 63 Manitoba First Nations.
"We were asked to lead the vaccine rollout because of our strong collaborative relationships with First Nations and our expertise at delivering trusted, culturally safe care in our communities," said Melanie MacKinnon [BN/96], a Cree nurse who leads Ongomiizwin, the Indigenous Institute of Health and Healing in the Rady Faculty of Health Sciences.
Their goal is to get both first and second doses into the arms of 50,000 individuals in 100 days—by mid-July. Roughly 350 vaccinators will travel to First Nations to ensure every community has access to the vaccine.
"The University of Manitoba is the only university in Canada to be recognized as having the Indigenous-led clinical operations and public health expertise to direct a project on this scale," said Dr. Brian Postl [MD/76], dean of the Rady Faculty of Health Sciences. "This is a tribute to Ongomiizwin, which is at the forefront of building a new model that empowers Indigenous people to have greater authority over their own health care."
Ongomiizwin – Health Services, formerly known as the UM northern medical unit, has a 52-year history of serving communities in northern Manitoba and Nunavut. During the pandemic, it coordinated the rapid response health-care teams who were deployed more than 60 times to manage COVID-19 outbreaks.
---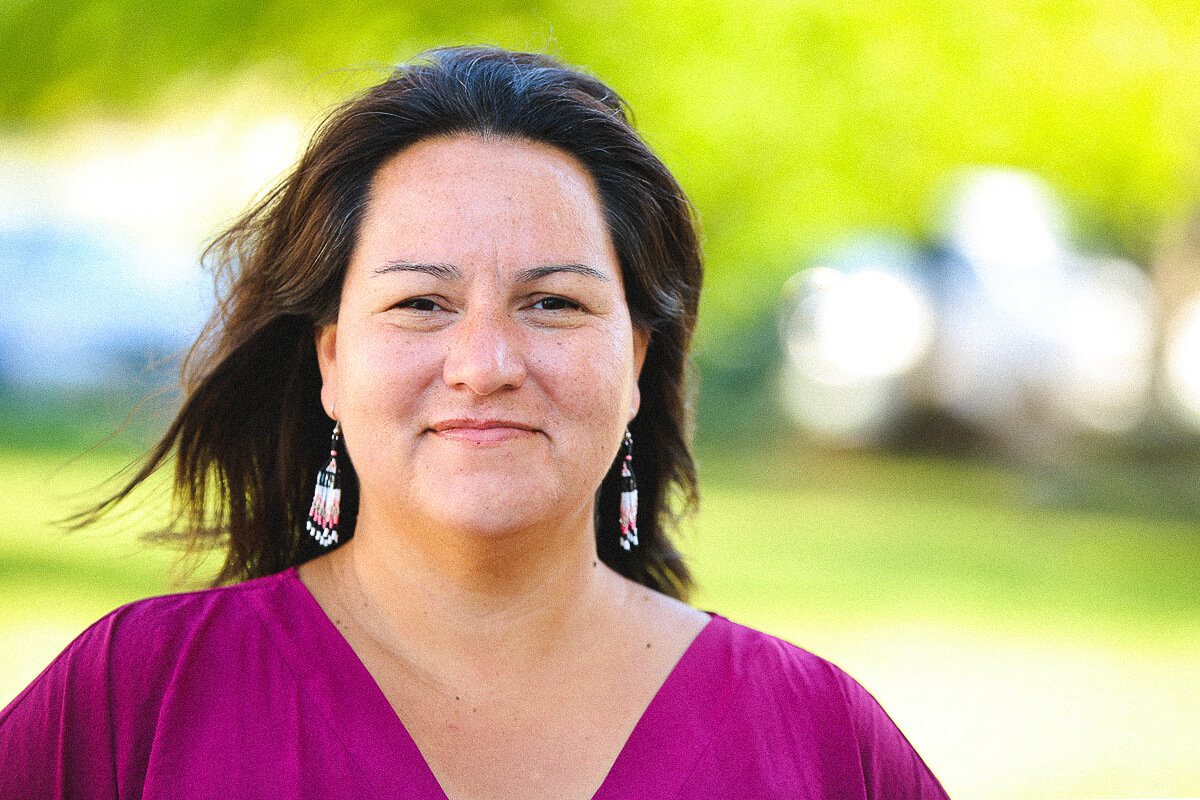 A Few Firsts
Alumna Christine Cyr [BA/99] is the University of Manitoba's first associate vice-president Indigenous of students, community and cultural integration. Cyr, a Métis woman, has been part of the university community for two decades, most recently as director of the Indigenous Student Centre at UM.
In this new role she'll develop and implement programs and services across campus, continuing to create pathways for Indigenous students. Cyr is also co-leading the UM's anti-Indigenous racism strategy development. It is the first appointment of its kind by Dr. Catherine Cook [MD/87, MSc/03], vice-president (Indigenous).
"This good work we do as a team is all about being in service to our community," says Cyr. "I am very excited to have the privilege of working alongside Dr. Cook and the UM community to support Indigenous students in achieving their goals and dreams."
---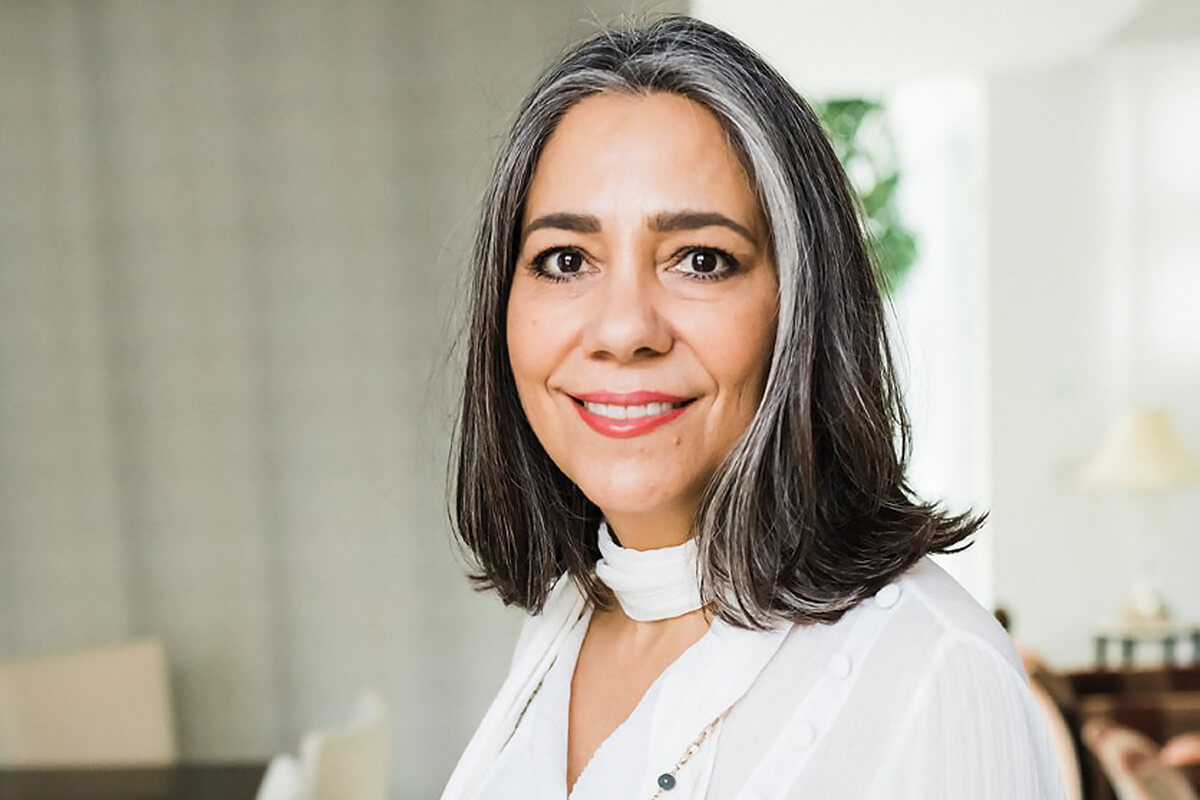 The Asper School of Business welcomed Mary Jane Maillet Brownscombe [BComm(Hons)/88, MA/11] as the inaugural Indigenous business relations executive-in-residence.
A woman of Métis descent, Brownscombe spent 10 years advancing Indigenous inclusion with IBM Canada. She also launched SHEanalytics—an enterprise generating thought leadership to advance inclusion and success for women and Indigenous Peoples.
Brownscombe will help illuminate Indigenous perspectives at all levels, from student and faculty experiences, to curriculum and business reconciliation.
"It's essential for students to feel included and to have a role in the planning and development that is involved in creating business reconciliation," she says.
---
UM alumna Marlene Stern [DipOT/77, BOT/83] has been appointed by the Alumni Association board of directors as the inaugural chair of the newly formed Alumni Council.
Stern says diversity of alumni perspectives is key in creating the new Council.
"We need the perspectives and experiences of alumni from all faculties and colleges, and a variety of backgrounds who can speak on behalf of their constituent and alumni peer groups," she says. "This level of diversity we are trying to reach hasn't been achieved with any existing UM alumni body, but it's more important now than ever to change."
The council will provide meaningful input on emerging issues, supporting the vision and mission of the University and its commitment to teaching, community engagement and research.