Accomplishments: Spring 2019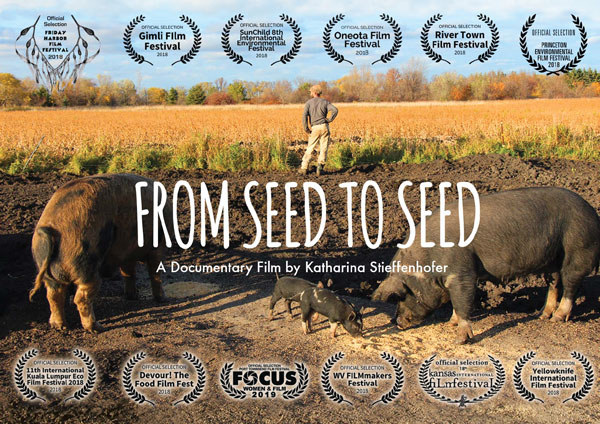 Farm to Fork
Katharina Stieffenhofer's [BFA/96] documentary From Seed to Seed is being screened at 27 film festivals around the world (and counting). The doc features Manitoba farmers and the research team of U of M plant scientist Dr. Martin Entz [BSA/78, MSc/81], who runs Canada's oldest organic-versus-conventional crop comparison study.
From Seed to Seed tells the story of Terry Mierau and Monique Sholte, who gave up their careers as opera singers in Europe to follow their passion for eco-farming on the prairies. Stieffenhofer follows the family as they experience the challenges of blending traditional and cutting- edge farming practices while navigating an unpredictable climate.
The filmmaker's inspiration for the film comes from a love of nature and an appreciation of farmers, rooted in her childhood. She grew up on a farm in the Rhine Island of Germany before her parents immigrated to southern Manitoba.
"As societies we have become increasingly disconnected to where our food comes from," Stieffenhofer says.
Among the film's accolades so far: Best of the Fest at the Colorado Environmental Film Festival and Best Documentary Film at the Seneca Film Festival. After filling her spring with screenings in Estonia and Vancouver, Stieffenhofer plans on getting back to playing around in the soil.
"I am hoping my tomato and pepper seedlings will survive under my husband's care while I am away, and can't wait to get into my garden for spring planting and seeding."
---
INDIGENOUS BARBIE
She's a Cree filmmaker and now a Barbie role model. Toy giant Mattel reached out to alumna Sonya Ballantyne [BA(Hons)/08] (who was featured in our Fall 2018 issue) about becoming one of 60 Canadian role models to commemorate the doll's 60th anniversary this year. Right away, she saw this as an opportunity to create a Cree Barbie. "Advocating for the Barbie is me just wanting to prove that a Native Barbie from Mattel would be encompassing the message of: 'You can be anything,'" Ballantyne told the Winnipeg Free Press.
In an effort to persuade Mattel to create the Cree Barbie, she created a change.org petition with the goal of 15,000 signatures. Late last year, Ballantyne also released her first children's book, Kerri Berry Lynn, based on her sister.
The story follows a young girl from Misipawistik Cree Nation whose great-grandmother gives her seven dogs.
The family then adopts a mean dog who Kerri realizes just needs some love. Ballantyne has been reading her book in elementary school classrooms.

---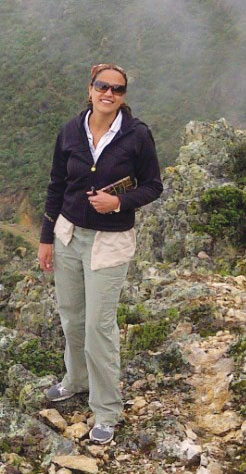 PRODUCING GOLD
Ontario-based geologist and business owner Shastri Ramnath [BSc(Hons)/99] was named a YMCA Woman of Distinction in Sudbury for her leadership in the mining industry.
She co-founded Orix Geoscience, which offers 3-D geological consulting to exploration and mining companies in search of metals like gold, copper and lithium. She is past president and CEO of Bridgeport Ventures Inc., where she raised more than $17 million in the capital markets before merging with Premier Royalty.
For Shastri, being a leader in her field is also about advocating for gender balance. Orix's workforce boasts a 50-50 gender split and follows a philosophy that puts employee success first, even helping them pay off student debt.
"Life's short, being an entrepreneur is incredibly demanding, and it's a lot easier to invest your heart, soul, and financial future when you're doing so in the company of people you respect and enjoy," said Ramnath, in an interview with Women of Influence Inc.
---
Designer Fromagerie
Renee Struthers [BEnvD/12, MID/16] transformed a cluttered Corydon Avenue vacuum repair shop into an award-winning boutique. Now called Cheesemongers Fromagerie, this minimalist-style cheese deli was inspired by the tiny specialty grocers in Europe, Montréal and New York, says Struthers, of interior design company Studio Hiraeth. Despite the small footprint, she met the many needs of owners Meg Gifford and Courtney Dhaliwal—for display, storage, seating, a commercial kitchen and offi ce space—while keeping a sense of openness.
The space recently won Storefront Manitoba's People's Choice Award, in its Commerce Design Winnipeg competition. Struthers says she wanted to capture her client's commitment to community and to engaging the city in the appreciation of fine cheese.
"Such shops have a strong character that takes years to develop, and so one of the intentions of the minimalist feel for the space is to provide a backdrop for the Cheesemongers' unique identity, allowing the opportunity for it to develop as time passes," said Struthers. "At the same time, we wanted to allow the space to have an immediate sense of comfort."
---
PRAIRIE PORTRAIT
The figurative sculpture Prairie Sailor, brought to life by Winnipeg-born ceramic artist Pattie Chalmers [BA/86, BFA(Hons)/93], was featured on the cover of the February/March edition of American Craft magazine. Chalmers says she intended her 29-inch clay creation to be "an expression of hopes for the future." But in the end, he conveys a sense of pathos about the present, she says. Her next exhibit is in Montana in June. Chalmers teaches art at Southern Illinois University.
---
GONE IN A FLASH
Michelle Boyce [BSc/85], a U of M physics and astronomy professor, was on the McGill University research team that discovered unusually fast radio bursts emanating from faraway objects in the universe. The finding, captured using a football-field-sized telescope, made headlines earlier this year. It's only the second time astronomers have detected a repeated cosmic burst. The source of the signals remains a mystery.
---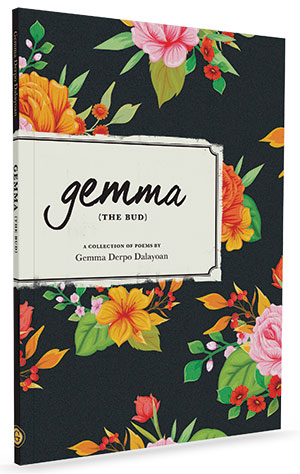 BLOOM
Educator and author Gemma Dalayoan [BEd/83, MEd/90] launched her book, gemma (The Bud): A Collection of Poems, in February. The collection, says fellow author Alison Marshall [PBDipEd/13], "paints a picture of the affective moments along this lifelong journey from bud to flower, from Filipino migrant to Filipino Canadian, and from local historian to poet." Dalayoan co-founded the Manitoba Association of Filipino Teachers and has played a key role in the preservation and promotion of Filipino cultural heritage. She's the 2019 University of Manitoba Distinguished Alumni Award recipient for community service.
---
IN MEMORIAM
A reminder that we have moved our In Memoriam listings online where they are easily searchable on any desktop or mobile device. The listings are updated monthly. Please visit umtoday.ca/memoriams

---
NOTES
Tracie Afifi [BSc/99, MSc/03, PhD/09] is the 2018 winner of The Royal-Mach-Gaensslen Prize for Mental Health Research. Her work highlights the long-term consequences of child maltreatment on mental health. Afifi is an associate professor in the U of M's Rady Faculty of Health Sciences and a research scientist at the Children's Hospital Research Institute of Manitoba.
Heather Cutcliffe [DipOT/78] received the Order of Prince Edward Island in October. As an occupational therapist, Cutcliffe has dedicated a lifetime to improving services for patients who have had strokes and live with disabilities.
Margaret E. Dwyer [BN/90], a nurse and author, released What the Living Do, a fictional novel based in Winnipeg that tells the story of the murder of a young Cree woman, Georgia Lee. Georgia's birth family battles with her adoptive Costa Rican parents for the rights to her burial.
Ruthanne Dyck [Bed/86, MEd/12] and Teresa Rogers [MEd/02] have been recognized as two of Canada's most outstanding principals by the Learning Partnership. Rogers and Dyck, who both work in the Pembina Trails School Division, were chosen by a national selection committee and will have the opportunity to travel to Toronto's Rotman School of Management for leadership training.
Kathryn Johnson's [BA/95] book Celebrating the Silver Lining in Difficult Days hit number one in multiple categories after its September release. Johnson was born with cerebral palsy and uses her unique perspective on life to help readers embrace happiness.
Sharon Oberlander [BA/71] has been recognized for the 10th consecutive year as a Top 1,200 Financial Advisor by Barron's magazine. She has been a wealth management advisor for more than 40 years and works at Bank of America's Merrill Lynch unit in Chicago. Oberlander was also a Forbes Best-in-State Wealth Advisor for 2018 and 2019.
Shawna Pachal [BSc/85, ExtEd/94, MBA/95] is the first recipient of the Women in Renewable Energy (WiRE) Hydropower Woman of Distinction Award. The acting chief of finance and strategy officer at Manitoba Hydro, Pachal has more than 30 years of technical, managerial and executive experience in utility operations.
Milena Pirnat [MSc/09] travelled to Mongolia in 2018 as chair of the Canadian Hemophilia Society to help support the Mongolian National Association of Hemophilia. Inspired by her son's journey, Pirnat helps to raise awareness about the challenges faced by people with bleeding disorders in Canada and abroad.
Mallory Richard [MA/11], an ultramarathon runner, was the first woman to cross the finish line of the Superior 100 Mile Trail Race in Minnesota last fall. She beat her own course record by over an hour, with a time of 22 hours, 36 minutes and 39 seconds.
Dayna Spiring [BA/98, LLB/01] was named chair of the board of the Winnipeg Blue Bombers in January. She's the first woman to hold the post in the club's history. In 2016, she became the Winnipeg Football Club's first female representative to sit on the CFL's board of governors.
Liz Wilson [BComm(Hons)/93] took the helm as president and chief executive officer of FortWhyte Alive late last year. This comes after 13 years at Ducks Unlimited Canada, working in fundraising and development. She is also a past president of Volunteer Manitoba.
CANADA'S TOP 100 MOST POWERFUL WOMEN
The Women's Executive Network announced their 2018 awards, celebrating the accomplishments of Canadian women.
Dr. Marcia Anderson [MD/02], executive director of Indigenous academic affairs in the Ongomiizwin-Indigenous Institute of Health and Healing, was honoured for her advocacy of Indigenous medical education and healthcare delivery in northern Manitoba.
Tina Jones [Bed/89], philanthropist and owner of Banville and Jones Wine Company, helped bring life-saving technology to the Health Sciences Centre and is the chair of the Health Sciences Centre Foundation. Her visionary spirit and business-savvy is what made her a University of Manitoba 2018 Distinguished Alumni Award recipient for community service.
THE MANITOBA PHILANTHROPY AWARDS
In November, the Manitoba Chapter of the Association of Fundraising Professionals announced this year's recipients, with University of Manitoba alumni named in several categories.
Joan Blight [BA/75] took home the Professional Fundraiser award. Blight directed seven annual United Way campaigns in three cities and helped the Assiniboine Park Conservancy raise $31 million for their capital campaign. In 1989, she founded Strategic Philanthropy, a consulting firm for charitable organizations in education, health, arts, human services and international development.
Mary Hanson [BA(Hons)/76] and her husband Gregg Hanson [BCom(Hons)/76, CA/79, LLD/18] were named Outstanding Volunteer Fundraisers. Mary has impacted the lives of many Manitobans by generously giving her time to the Junior League of Winnipeg, Manitoba ALIVE and Rossbrook House.
Tanjit Nagra [BA/18] received the award for Outstanding Youth in Philanthropy for her endeavours as University 1 Student Council VP, and most recently as president of the University of Manitoba Students' Union. She oversaw UMSU's contribution of $16.2 million toward the university's Front and Centre campaign.
Tannis Richardson [BScHEc/48, LLD/12] was recognized as an Outstanding Philanthropist. There are few communities, organizations or causes in Manitoba that have not benefi ted from Richardson's generosity. She's served on the boards of Rainbow Stage, the Manitoba Opera Association, and the Winnipeg Symphony Orchestra, to name a few.
---
Related Stories