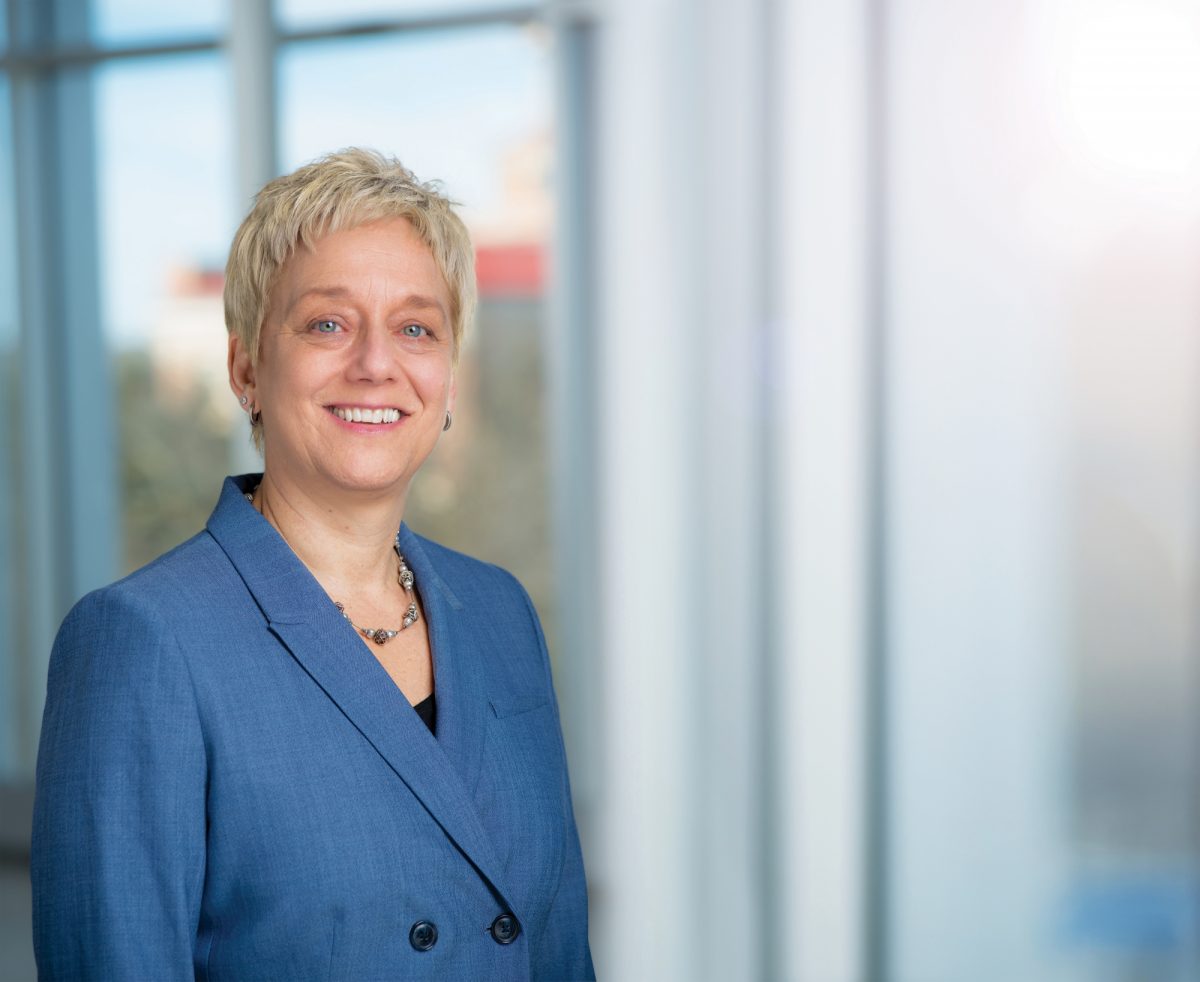 'We can and must do better'
Spring 2019
A recent edition of University World News (March 17, 2019 issue no. 543) had several stories on the current state of women in higher education, with articles exploring why so very few women are in leadership roles. Sarah Jane Aiston writes: "The underrepresentation of women academics in the most senior ranks and leadership positions in higher education is an enduring social justice issue. We would like to think that universities are at the forefront of demonstrating a commitment to diversity and inclusivity, but they remain 'bastions of male power and prestige'…."
As a woman in a senior leadership role it is discouraging to see these trends continue. I am fully aware of the importance of women seeing ourselves reflected in these roles as it conveys a message about the values, climate and culture of an organization. I have had the privilege of serving in a number of capacities at the University of Manitoba over the last 28 years—first as coordinator of the Women's and Gender Studies Program, then as associate dean of the Faculty of Arts, associate vice-president (research and international), vice-provost (academic affairs), and now as provost and vice-president (academic). I have been struck by comments made to me by other women who said seeing me in a leadership role made them think that this was something they, too, could consider doing.
I have felt encouraged and supported along the way and I have also encountered barriers and challenges. Often I have been the only woman around a leadership table and I have experienced the ways in which male-dominated tables can ignore and silence women's voices; when entering new settings I have experienced the assumption that I must be providing administrative support rather than acting as Chair; and when I think back to 20 years ago I particularly remember inappropriate comments made to me about my choice of clothing and footwear (things like, "Why don't you wear high heels?" and "Why don't I ever see you in a dress?"). These comments were likely as much about my age and sexuality as they were about my gender.
When examining the issue of women in leadership we need to consider an intersectional framework since not all women's experiences are the same. We need to look at the ways in which race, sexual orientation, disability, language, age and other forms of social diversity are interwoven and intersect with gender to shape experiences of disadvantage and privilege. We also need to acknowledge that gender is not binary and that trans men and women will have different experiences from those of us who are cisgender.
I am pleased to be part of the president's executive team at our university where there is evidence of a commitment to equity, diversity and inclusion. Of the four vice-presidents, two of us are women, two of us are 2SLGBTQ+, and one of us is a person of colour. At the dean's table we have more work to do: currently only five out of 22 deans are women. When looking at associate deans and department heads there is more diversity but still barely a third (44/130) are women. Clearly, the pattern of underrepresentation of women in leadership roles persists.
Within the higher education sector there is a commitment to increasing diversity and a growing awareness of how unconscious bias operates to prevent us from being more inclusive when selecting leaders. Being inclusive is not simply about adding more women or addressing underrepresentation in our current community. It is also about meaningful engagement and a willingness to change existing practices and structures that are embedded with gender bias and other forms of systemic discrimination.
We know that diversity makes us better. We know that having a diverse representation of women in leadership roles would enrich our university. We can and must do better.