What's Happening
Spring 2019
Go Bisons Go
Head coach Brian Dobie [BPE/74, CertEd/75] was impressed: a quick, hard-hitting defensive back with the guts to tackle someone twice as big. Even at 5-foot-7 and 160 pounds, this player was fearless and would take down a 200-pound receiver, no problem.
Reina Iizuka, 19, has been playing football since she was nine years old. Her eyes light up when asked what her favourite part of the game is.
"I love to hit," she says with a smirk. "I just love it. It's so satisfying. If I could be a linebacker, honestly…."
She can't because of her size, but she's no stranger to barriers. Two weeks after Dobie scouted her at the training camp, Iizuka tore her ACL. While scholarships and offers rolled in for her peers, Iizuka was out for months after surgery. "It was a grey area. I tore my knee during the most important time for a football player," she recalls.
It's been three years since Dobie first spotted Iizuka, believed to be the first female on a football roster at a Canadian university. As a red-shirt player who doesn't dress for games, she has trained relentlessly with the Bisons for the last two years. She's hoping for her game debut in the 2019 season.
Iizuka recalls how she felt after her first practice with the team, noting she had the "best sleep of her life."
"I can't describe to you how great of a feeling it was to just be able to say, 'Alright, I'm a university athlete. I'm here. Finally. I made it.'"
---
Puffed-up Protein
The beloved cheese puff could be getting a makeover.
A recent funding boost from the Natural Sciences and Engineering Research Council of Canada will help fuel U of M food engineer Filiz Koksel's work to develop healthier aerated products.
When foods are made into a puffy form, it's tough to maintain their nutritional content without sacrificing taste and texture, explains Koksel [PhD/15], an assistant professor in the Faculty of Agricultural and Food Sciences.
"As a general rule of thumb, when the protein and fibre content is increased in an aerated food, overall textural and physical quality degrades," she says. "I'm investigating how food structure can be tailored to generate foods that are not only high in protein and fibre but palatable and appealing."
Koksel also leads a research team exploring plant-based meat substitutes and how to best mimic the juicy and fibrous texture of animal meat. To improve the sensory and nutritional quality of these alternatives, researchers need to better understand how processing conditions—like temperature— affect protein sources and the food's microstructure, she says. "It is exciting for our team to be at the forefront of an emerging field of food processing research."
---
Leading the Leaders
Professor Suzanne Gagnon is building the next generation of movers and shakers. She is the inaugural Great-West Life Chair in Leadership Education of the U of M's new Institute for Leadership Development.
Based in the Asper School of Business, the institute will start training its first students in June. This President's Student Leadership Program will bring together students from across all interests, backgrounds and several post-secondary institutes.
"This program is designed to guide the participants to thrive in their careers, no matter what field or discipline," says Gagnon, who came to the U of M from the University of McGill. "They will learn from top leaders in Manitoba about some of their biggest leadership issues and opportunities, and how these leaders confronted those challenges."
Students will explore contemporary issues with locally and internationally known leaders in social services, the arts, the justice system, healthcare, IT and the construction and trades industries.
"This program is designed for students already active as leaders in their community who are looking to improve their skills and more fully achieve their potential," says Gagnon, who's own work specializes in organizational behaviour. "It will help you move from good, to better, to best."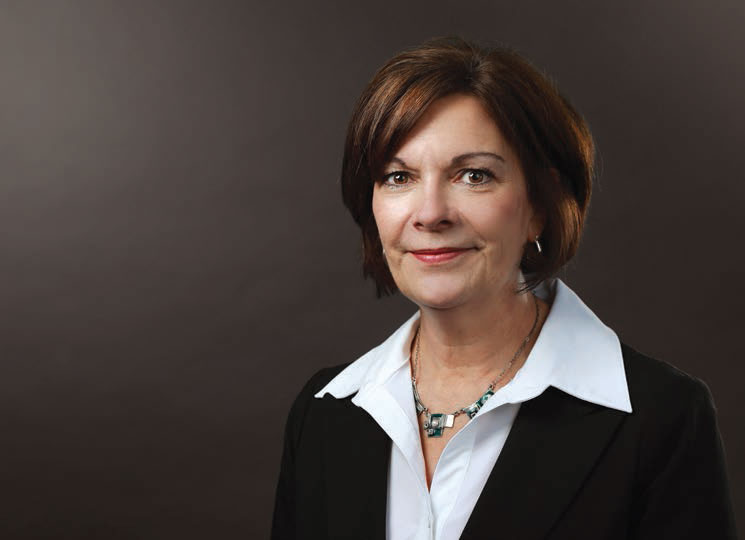 ---
Traditional Healing
Dr. Marlyn Cook [MD/87], a family physician within Ongomiizwin—Indigenous Institute of Health and Healing at the University of Manitoba, is the recipient of a national 2019 Indspire Award.
One of the first female Indigenous physicians to graduate from the Max Rady College of Medicine, Cook is recognized for her work reshaping medicine in First Nations communities. Her practice weaves together Western and traditional medicine to ensure a healthy body, mind and spirit.
"When I first started talking about this in the early '90s, you could hear a pin drop in the room," says Cook, who is from Mispawistik Cree Nation. "I learned a lot [at school] about procedures, drugs and disease, but not about what would help my community heal."
She now shares her approach to care with first-year U of M medical students.
---
The Ripple Effect
What happens when two neutron stars collide? A team of researchers led by U of M astrophysicist Samar Safi-Harb has discovered a new way to look at this merger using X-ray.
The neutron star is one that has exhausted all its fuel and blown off excess gas, leaving behind a tiny core. A century ago, Einstein predicted the collision would create ripples in space-time.
Since this type of merger was first detected in 2017, astronomers have been debating what it produced. Safi-Harb's team suggests it creates a dense chunk of matter called a "kilonova remnant." The findings were recently published in the Journal of the Royal Astronomical Society of Canada. "This opens a whole new window for interpreting the aftermath of this neutron star merger," Safi-Harb says. "Our analysis revealed evidence of hot, glowing X-ray light."
Their modelling also revealed that a kilonova remnant evolves faster than its supernova counterpart, which is produced when a massive star explodes, outshining an entire galaxy.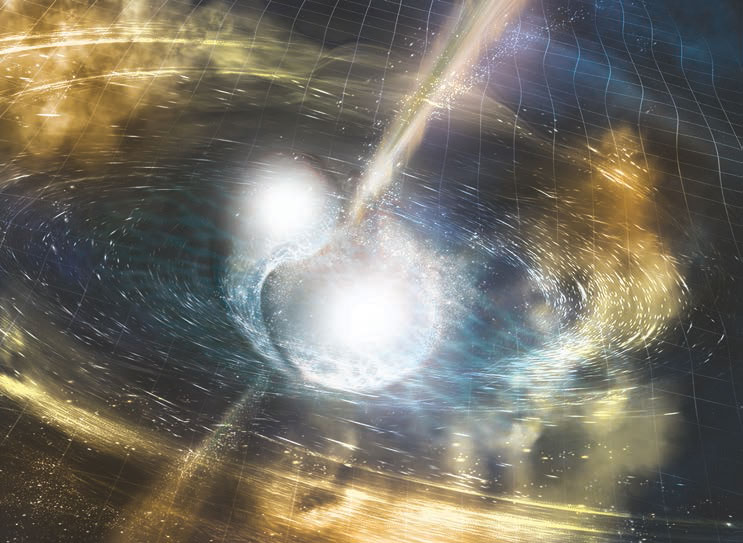 ---
Bee-ing the Change
It's an idea that's getting a lot of buzz.
Team Bee Box took home the $5,000 grand prize and the People's Choice Award at Game Changer: Manitoba's Idea Competition last fall.
The winning U of M student team tackled the environmental problem: How can we offset the mass collapse of bee colonies in a natural and sustainable way?
Their solution: a monthly subscription box, where consumers can sponsor a bee hive and in return receive various bee products from around Manitoba. A portion of the profits goes to supporting a local bee apiary, to increase the number of bee hives in the province.
What's up next for education student Alexandria Townsend [BAEnvSt/18] and business students Jacquelyn Townsend and Hannah McCutchon?
The entrepreneurs are looking for opportunities to showcase their bee boxes at local farmers' markets this summer. "We do really love our idea and will continue to do research and development on this project," says McCutchon. "We believe in the mission immensely."
---
Feisty Gynecologist
"Wielding the lasso of truth" is what Dr. Jen Gunter [MD/90] proclaims as her online mission. The outspoken physician, blogger and New York Times women's health columnist has made a name for herself as "Twitter's resident gynecologist."
Gunter says credible doctors are needed on social media to debunk health myths and shoot down pseudoscience.
"If that's where patients are, that's where I need to meet them," she told students, teachers, faculty and deans from the Max Rady College of Medicine this past February, when she spoke at the Teacher Recognition and Manitoba Medical Students' Association Awards Dinner.
The Winnipeg-born, California- based Gunter has a forthcoming book called The Vagina Bible. Her fame rose partly through her fierce Twitter condemnation of "lifestyle guru" Gwyneth Paltrow as an online snake-oil huckster of potentially dangerous "wellness" products.
More recently, Gunter called out U.S. President Donald Trump for perpetuating abortion myths, generating a storm in the Twitterverse.