Campus News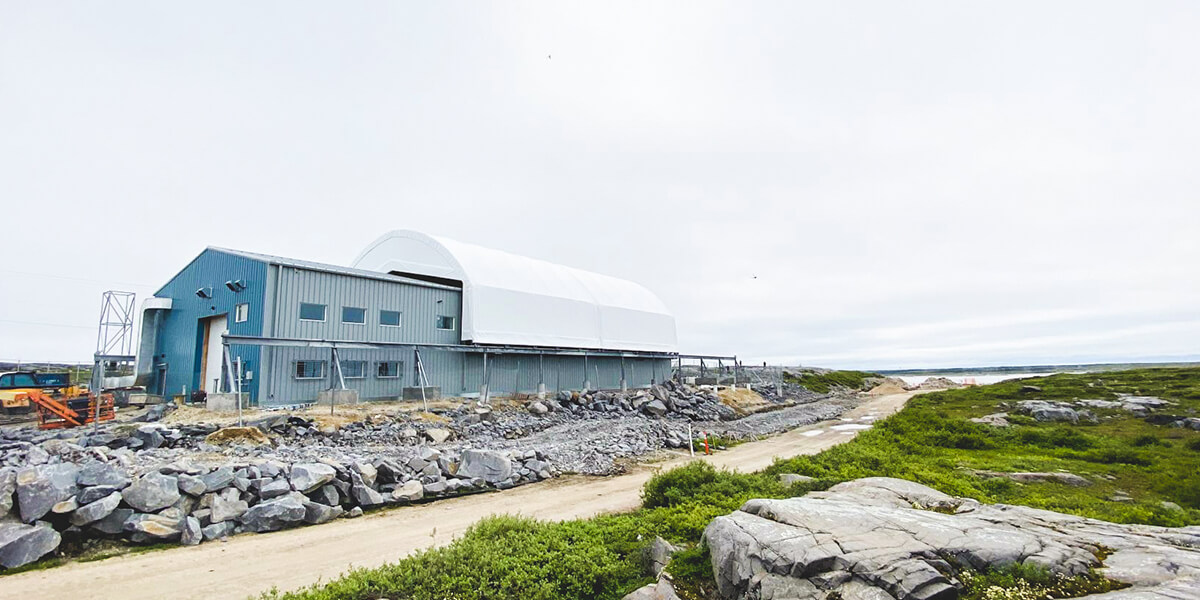 Oil in the Arctic
A UM research team recently received $6.7 million in funding for their work to help mitigate the impact of potential oil spills in the Arctic.
While melting sea ice opens up new shipping routes in Canada's North, it also brings new risks for the environment and local communities. The research of Gary Stern and Eric Collins in the Clayton H. Riddell Faculty of Environment, Earth, and Resources, involves evaluating a potential, reliable response to oil spills: the monitoring of natural microbial biodegradation.
Their efforts support GENICE II, a large-scale applied research project funded through Genome Canada and Genome Prairie.
"Microbes play an essential role in the Arctic Ocean ecosystem due to their place at the base of the marine food web and as natural filters for cleaning up contaminants, but fully understanding their roles requires genomics," says Lisette Mascarenhas, chief scientific officer at Genome Prairie.
Collins, a Canada Research Chair in Arctic Marine Microbial Ecosystem Services, says "hundreds of billions of base pairs of DNA sequence will be generated during the course of the project, to identify the naturally-occurring microbes responsible for cleaning up oil in the Canadian Arctic."
The research includes a community-based monitoring program with Inuit partners from the Northwestern Kivalliq communities of Baker Lake, Arviat, Chesterfield and Rankin Inlet, says Stern. "As part of the project, we will be conducting a series of controlled oil, sea water and sea ice experiments in the Ocean Sea Ice Mesocosm located at the recently completed Churchill Marine Observatory."
An official opening of the observatory will take place in 2022.
---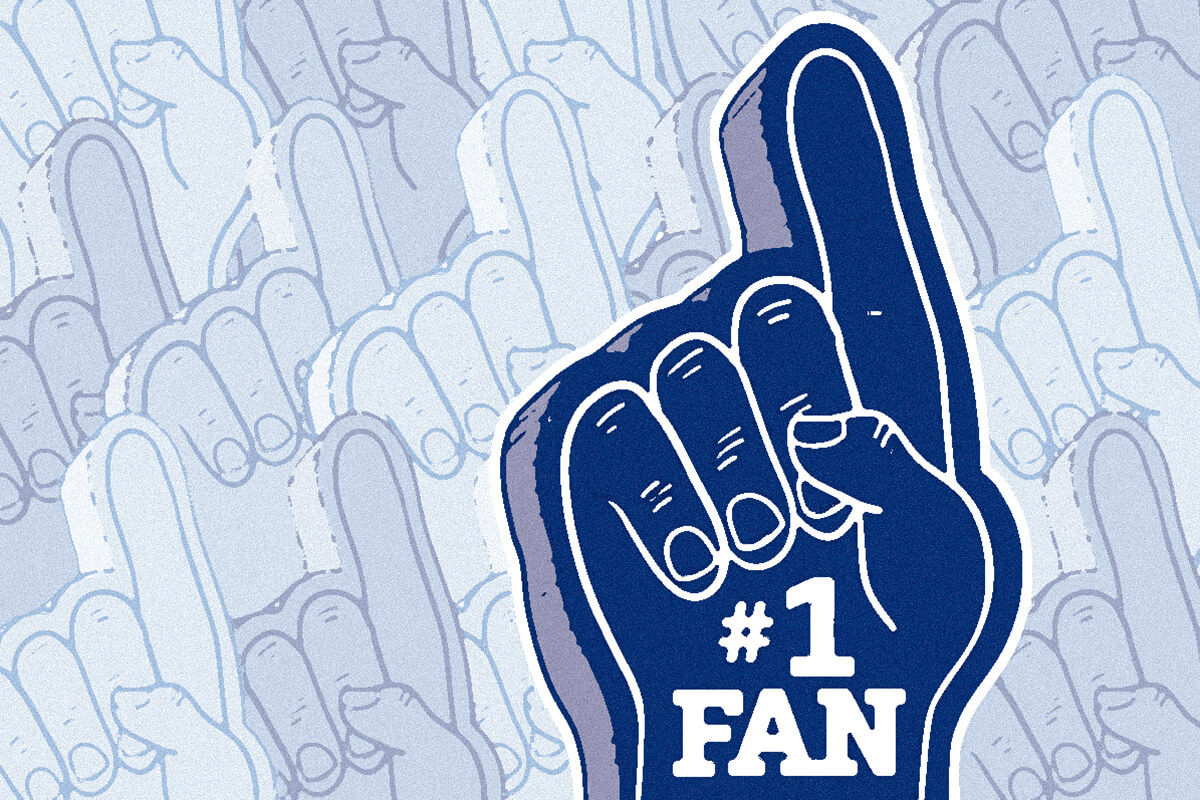 Go Jets Go
Is being a diehard hockey fan good or bad for you? Ben Schellenberg, an assistant professor in the Faculty of Kinesiology and Recreation Management, launched a study to look into the psyche of Winnipeg Jets fans.
It involves an online survey that has participants answering questions over the course of the 2021-22 season to better understand their motivation and passion—and how being a fan impacts their life.
"We know sports fans can have lots of different experiences by being a fan. Some fans make lots of friends, social connections and as a result experience higher levels of well-being—just happier and healthier because they're a fan of a team," Schellenberg [PhD/15] told the Winnipeg Free Press.
"Sometimes, it doesn't contribute positively to people's lives. Sometimes, it can actually lead to some bad outcomes like relationship conflict at home or even some fans acting aggressively toward officials or fans of competing teams."
---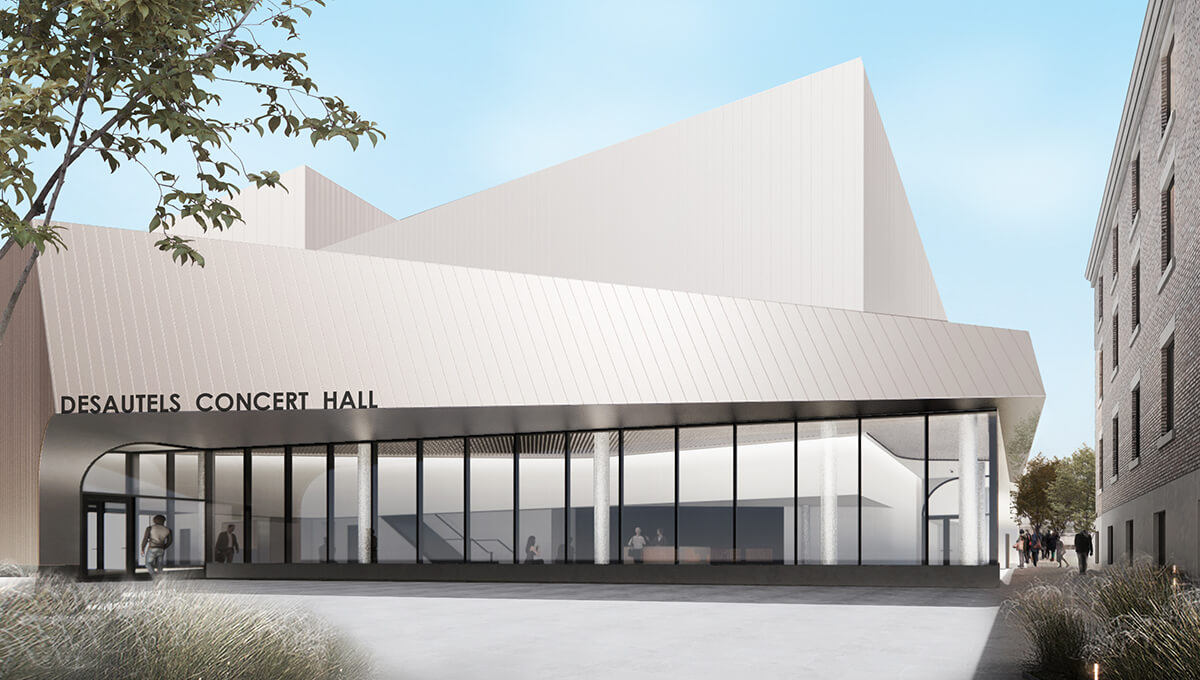 Construction on Campus
Crews broke ground for the Desautels Concert Hall on the Fort Garry Campus. Named after benefactor Marcel Desautels [BA(LatPh)/55, LLB/59, LLM/65, LLD/99], the performance hub will give UM students valuable experience playing in a world-class hall and also welcome Winnipeg's diverse musical community.
"So many artists will have the opportunity to flourish as the concert hall bridges the off-stage rehearsal experience to the on-stage practical experience," says Evan Chan, a third-year music history student. "The venue will also positively impact the local music scene and will be a dream come true for music students like me."
Donors can put their name on a seat in the new hall as part of a recently launched giving campaign. Supporters who make a gift of $1,000 or more will be recognized through a plaque on the seat's back.
The venue's anticipated opening date is Fall 2023. Its design is the work of Winnipeg's Cibinel Architecture and Toronto's Teeple Architects. Both Cibinel partners, George Cibinel [BES/77] and Michael Robertson [BA/98, MArch/04], are UM graduates, as is Tomer Diamant [BEnvD/04] of Teeple.
---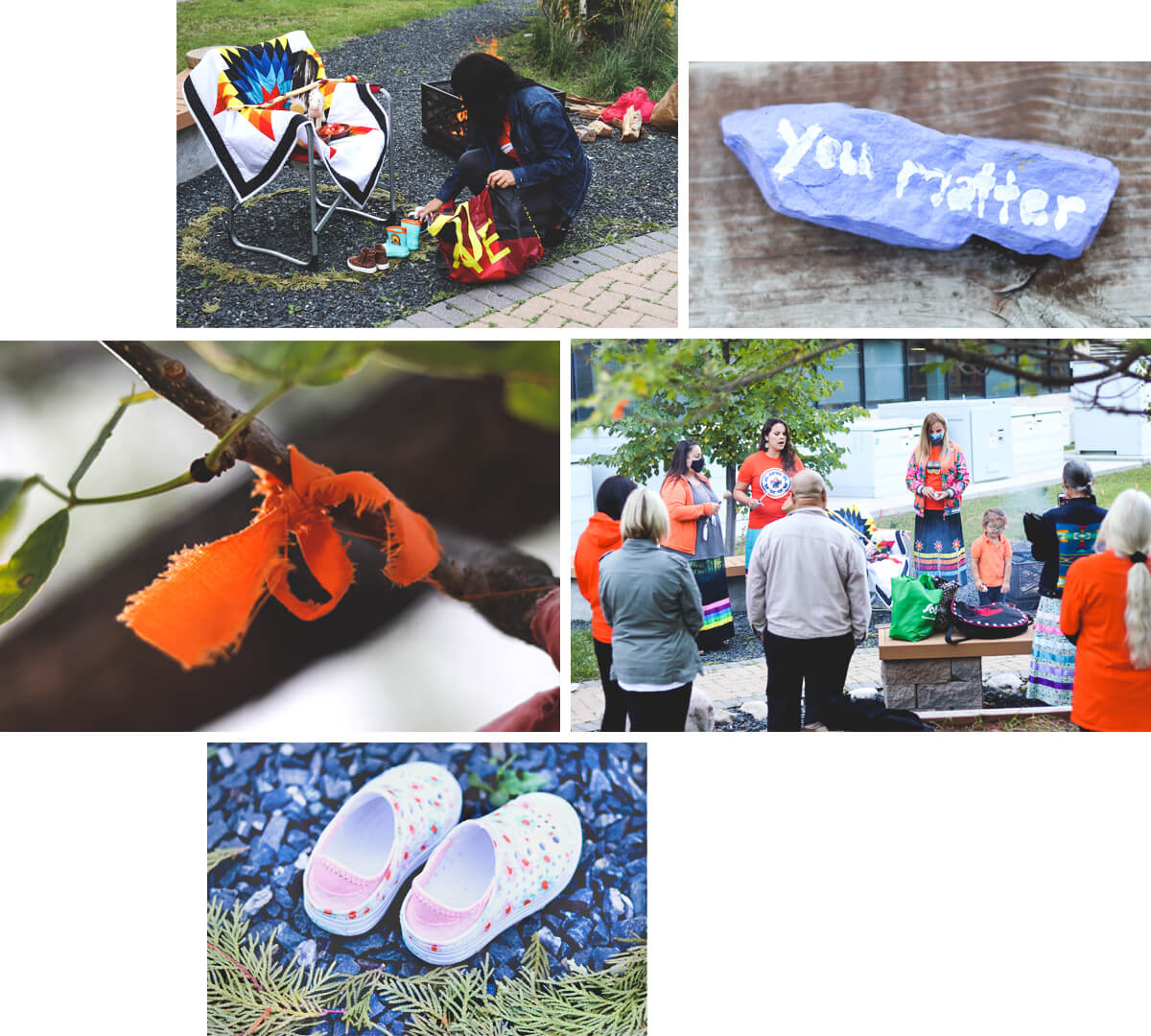 Honouring the Littlest Victims
Tiny pairs of shoes served as a poignant symbol of children's lives lost to the residential school system at a ceremony in September on the Bannatyne campus.
"They were so little when they became ancestors," said Leslie Spillett, a Knowledge Keeper in the Rady Faculty of Health Sciences, about the thousands of Indigenous children who were stolen from their families and did not survive at Canada's residential schools.
The empty shoes were displayed inside a ring of protective cedar sprigs that encircled a spirit chair. Objects arranged on the chair included a star blanket, bowls of berries to feast the spirits of children, a chocolate treat to symbolically feed today's children, a crown of sage wrapped in orange cloth, and a willow branch with an attached eagle feather.
"These little people had communities that loved them," said Spillett. "When I think about how best to honour our little relatives, it's by making the world better for the ones today."
The event was one of two Honouring Our Children ceremonies organized by Ongomiizwin, the Indigenous Institute of Health and Healing, in the circular Medicine Garden next to the Basic Medical Sciences Building.
The gatherings were among many commemorative events connected to the National Day for Truth and Reconciliation (also known as Orange Shirt Day – Every Child Matters), a federal statutory holiday now observed Sept. 30.
---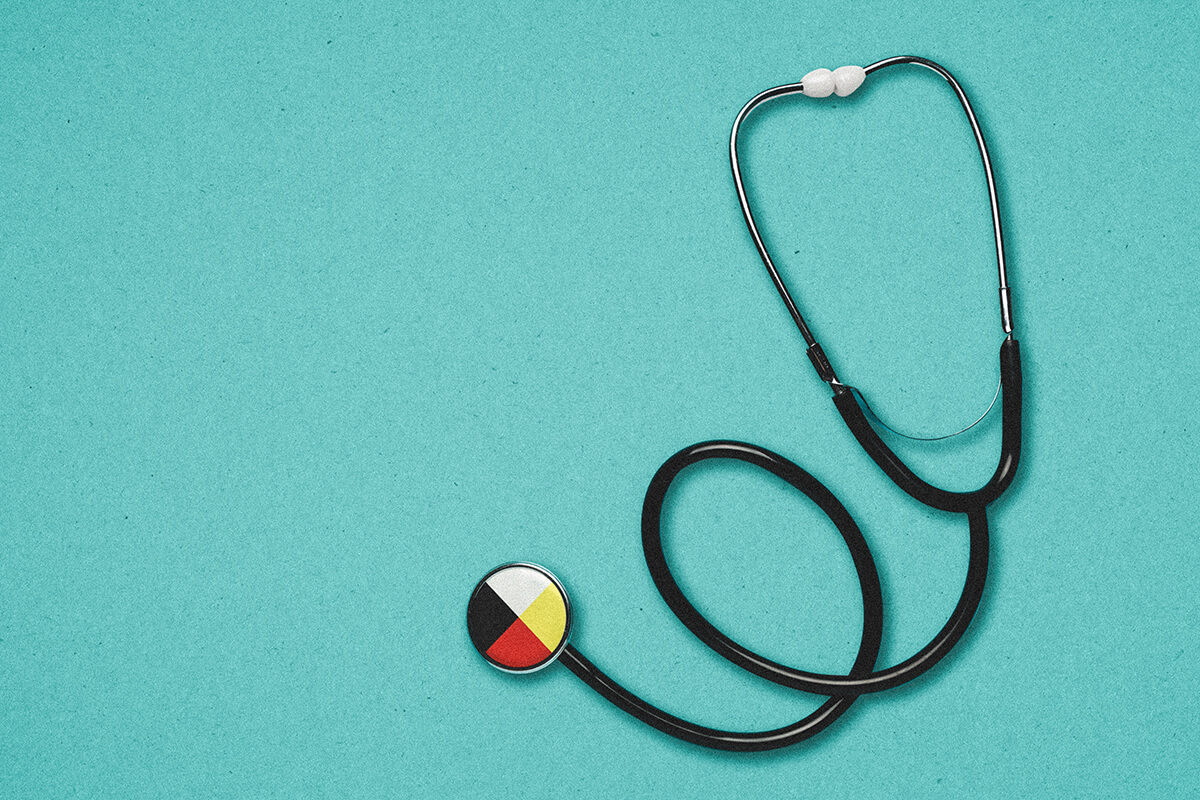 Class of 2025
The number of Indigenous students entering the Max Rady College of Medicine hit an all-time high this year, with 17 of 110 students self-declaring Indigenous ancestry.
These future physicians also include 36 students with a rural connection and 23 who are the first generation in their family to enroll at a post-secondary institution. Nearly 40 per cent of this year's enrollees were raised in a family with an annual household income below Canada's median.
The class's ethnic and socio-economic diversity reflects the Max Rady College of Medicine's inclusive admissions policy. To remove barriers to participation and more accurately reflect Manitoba's population, the College advantages qualified candidates from traditionally under-represented socio-economic and socio-cultural backgrounds.
Dr. Jared Bullard [MD/04, BSc(Med)/04] spoke at the White Coat Ceremony. "Patients will look at their physician, and see themselves in you, and it matters. I was one of two Black medical students among a cohort of 300," said Bullard, who is an associate professor of pediatrics and child health, and medical microbiology and infectious disease at UM.
"I was the 14th Black man to graduate from the University of Manitoba with a medical doctorate, while my friend, colleague and sister Dr. Telisha Smith-Gorvie was only the second Black woman to do the same in 2005. I am particularly proud to see so many faces like mine in the audience today. I see you."
Where are they now?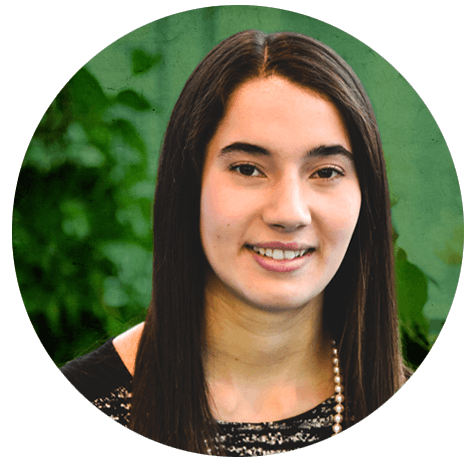 To mark the 10th anniversary of the Schulich Leader Scholarship program, we caught up with former recipient Ella Thomson, a UM grad who's now a PhD student in electrical engineering at Stanford University in California.
Thomson [BSc(EE)/17] received the prestigious Schulich award in 2013 at UM and today is using AI to transform how diabetes is managed. She's developing an implantable, artificial pancreas to help control insulin release and give diabetics better outcomes and quality of life than they have with the existing, external option.
"It's really valuable to know that I'm working on something that can have a really meaningful impact in the future and solve a problem that doesn't have a great solution right now," Thomson says.
The more than $100-million scholarship program encourages high-school students to pursue STEM careers, with awards up to $100,000. This year's incoming UM recipients include Darlene Cuevas, an aspiring biosystems engineer, and Jordon Hong, who wants to pursue computer science.
---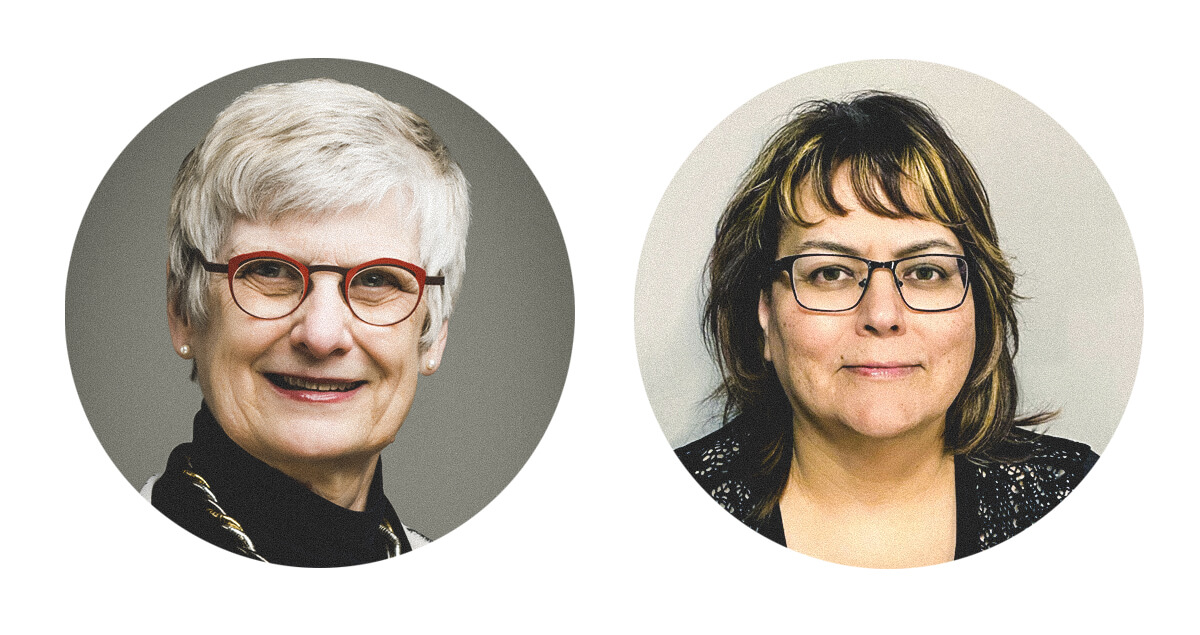 Distinguished Achievement
The Honorable Patricia Bovey and community leader Diana DeLaronde-Colombe received honorary degrees during UM's virtual fall Convocation 2021 ceremonies.
Senator Bovey [LLD/21], the first art historian and museologist to be appointed to the Senate, is arguably Canada's leading government advocate for the visual arts, speaking in the Chamber about its impact, especially on health and crime prevention.
During her decades-long career in fine arts, she has revitalized galleries and community arts organizations, and helped guide cultural policy at both provincial and national levels.
DeLaronde-Colombe [LLD/21] was recognized for her dedication to Manitoba's northern communities, addressing issues such as food security, access to health care, job training, transportation and housing. What she started as one development office in her own community of Wabowden, Man., she grew into a network of councillors and leaders from communities along the rail line, from Ilford to Cormorant, creating the Bayline Regional Roundtable. Her collective has since been the engine for much positive change, from securing freezers for fresh food to teaching community members how to garden and raise poultry.
"Anything that is going to empower someone else to make a difference is where I will put my energy," says DeLaronde-Colombe.