Class Notes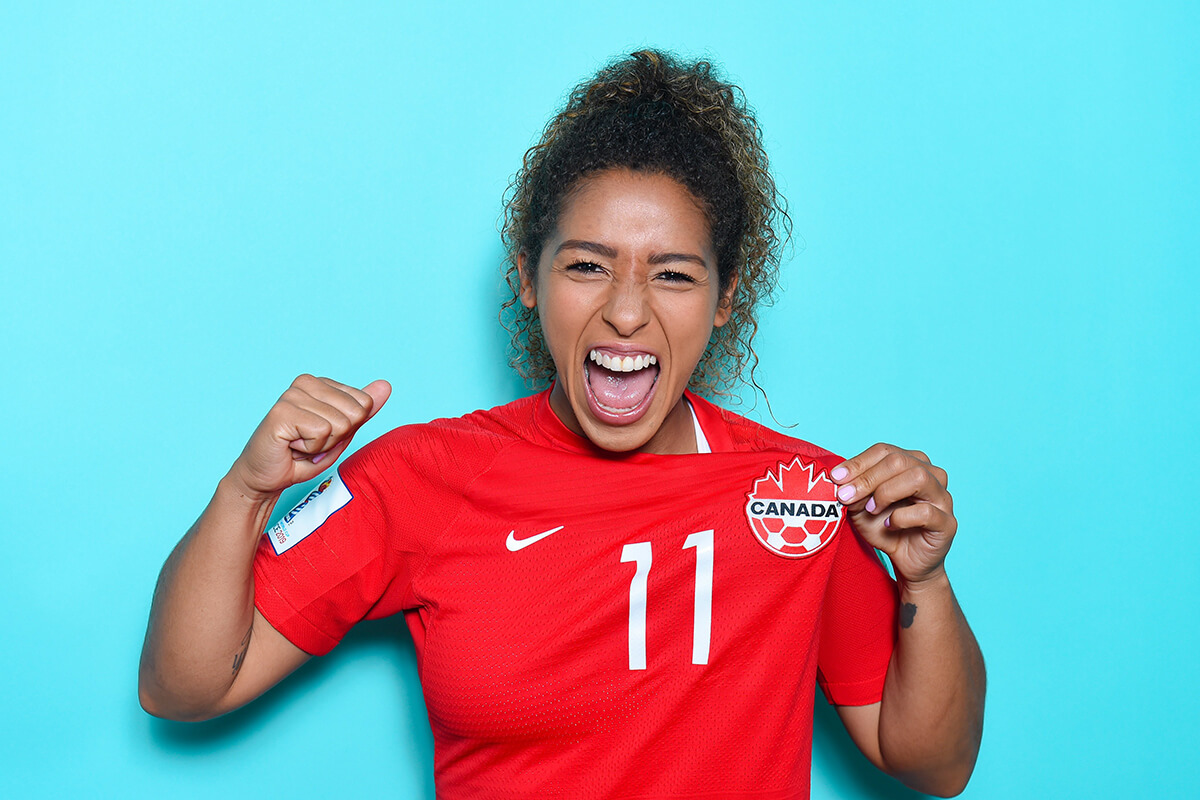 What Everyone's Talking About
Fall 2021
Golden Girl
Soccer star Desiree Scott could hardly watch, her nerves were so frayed during her team's big televised match this summer. After a tense 90-plus minutes in the gold medal game between Canada and Sweden at the Tokyo Olympics, they were headed to penalty kicks to break a tie.
History was on the line with the potential for a Canadian national soccer team—men's or women's—to claim the Olympic top spot for the first time.
"I was nauseous on the sideline. I was holding [team captain Christine] Sinclair. I had my hands over my eyes, I couldn't really watch. I hate [penalty kicks]; I find them so stressful. And…that's a crazy way to…decide if you're going home with that gold or not," Scott [BA/16] told The Times. "But I just felt confident in my team to get the job done. I was like, I'm not leaving here without a gold medal. So kudos to my team for getting the job done."
For Scott, a major professional milestone in an already illustrious career was at stake. Nicknamed "The Destroyer" due to her tenacious defense playing, she turned pro in 2006, playing for Vancouver Whitecaps FC, FC Kansas City, and Utah Royals FC in the National Women's Soccer League. With Team Canada, Scott helped secure two FIFA Women's World Cups and bronze medals at the 2012 and 2016 Olympics.
The Winnipeg-born athlete first took up soccer when she was eight. By 15 she had already been called up to the national team. As a UM Bison (2005-09) she broke program records with 56 career points and 31 assists in 64 matches played.
When Canada beat Sweden 3-2 in penalty kicks, Scott says she was in awe. "I never ever would have imagined being at the top of the podium being a girl from Winnipeg who just loves the game," she told CBC. "You just never know where an opportunity is going to take you."
---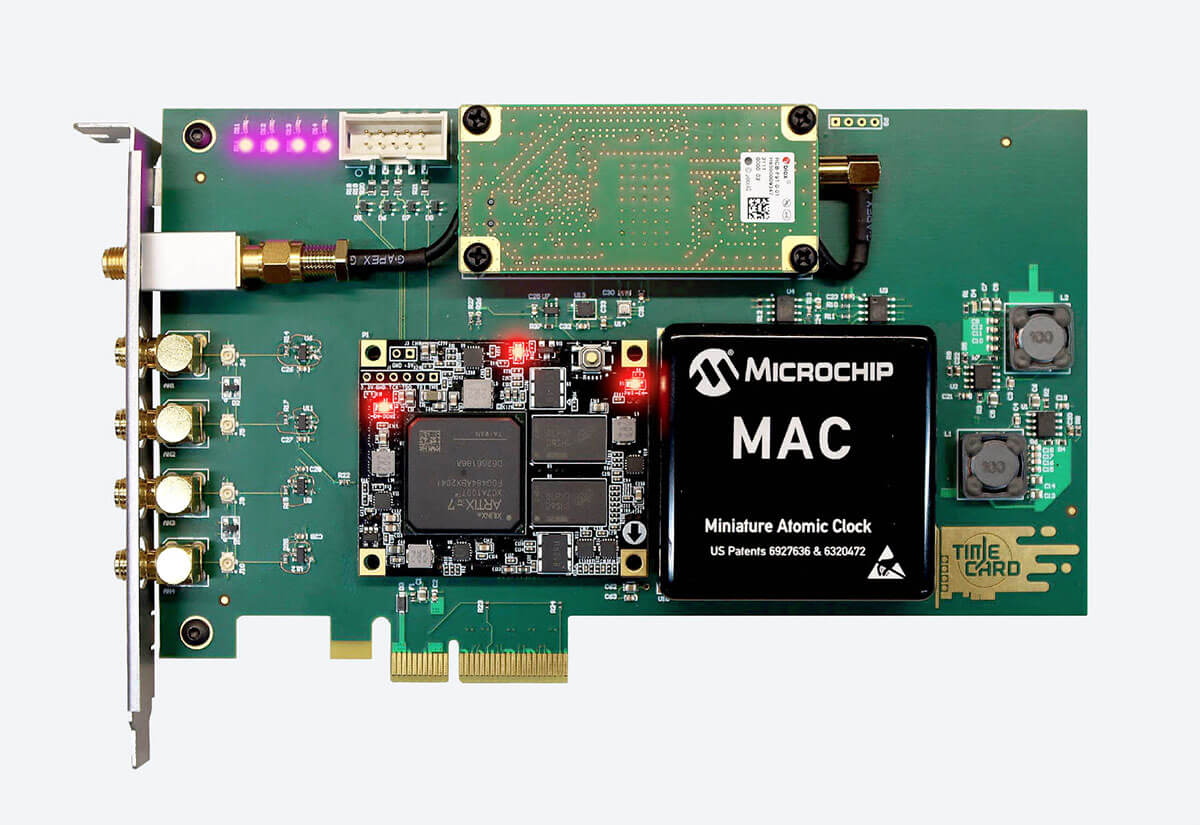 Breakthrough Tech
"Clock synchronization has been always my obsession," says San Francisco-based engineer Ahmad Byagowi.
Knowing exactly what time it is, down to the millisecond, may not be a priority for most of us. But when it comes to networks that connect millions of people and computers (like Google or Facebook), it's critical. This digital world relies on the processes happening in a certain order to work. Without proper timekeeping, those systems can break down.
Byagowi [PhD/16] wondered how it could be improved and in, in 2017, got to pursue that question when he joined Facebook as a research scientist.
The result is the Time Card, a recently announced invention by Byagowi and his team. The device has a Global Navigation Satellite System (GNSS) receiver that obtains time data from satellites, as well as a miniature version of an atomic clock (one of the most accurate timekeeping devices in existence). Once installed, it provides time accuracy for a system, whether for a desktop computer or a massive data centre, offering a new level of precision—down to the nanosecond.
This groundbreaking synchronization across a network opens the door for better efficiency in things like live video broadcasts, as well as reduced video game lag and improved online security. When Facebook began using the Time Card this past March, its timekeeping accuracy improved from 10 milliseconds to 100 microseconds.
The device began as an in-house project, but it was important to Byagowi to make it available to others in the spirit of having an even greater impact on the industry. So, with production engineer Oleg Obleukhov, he made the blueprint open-sourced, ensuring it's free for anyone—an individual or a large corporation—to build or modify for themselves. (Hardware engineer and fellow UM alum Mike Lambeta [BSc(Maj)/17] was also instrumental on the project).
The response has been enthusiastic, with many taking the team's work and running with it—a major accomplishment in the open-source community. "The best compliments you get is when people take your design and they copy it and they modify it to make it their own," says Byagowi.
Major semiconductor companies like Nvidia and Intel used the idea to create their own versions of the Time Card. Colleagues have sent congratulatory emails and industry forums have discussed the work. "The support has been overwhelming," says Byagowi.
---
Big Win
Every year the annual Cannes Lion International Festival of Creativity represents the equivalent of the Academy Awards of the advertising world. It's understandable then that composer Jonathan Gejtman [BMus(Comp)/05] is still thrilled about winning the Innovation Grand Prix at the 2020-21 awards last year. "The truth is that when you do music for advertising, that's as big as it gets," he says.
The Argentinian, through his company Perra Santa Music and Sound, won the award as part of a team behind an advertising campaign for a game-changing product: the world's first inclusive deodorant, created by Unilever's Degree, with features that can accommodate those with limited sight or arm mobility. They include a braille label, magnetic closures for easy opening and closing of the cap, and a hooked handle for one-handed use.
When Gejtman joined the project, overseen by the Argentinian branch of ad agency Wunderman Thompson, he knew how he wanted to calibrate the rhythms, instruments and pace of the music to complement the inspirational stories featuring a blind roller-skater and a boxer born without limbs. "I wanted empowerment," he says. "There was definitely a sense of making something possible, to empower people to do something that could seem so trivial to people without disabilities."
It was also important to Gejtman to ensure his composition worked seamlessly with the ad in its entirety—its voice-over, its characters, its story. "I don't think about the music as a separate entity. The audiovisual piece is one cohesive entity. The more it is larger than its parts, the better it works."
Gejtman's music journey began young, and it felt serendipitous. "I didn't really choose to be a musician," he jokes. "It just happened." A desire to hone his craft led him to UM in 2003. He compares arriving on campus from a developing country, where opportunities are scarcer, to entering Disneyland. "When I got to the U of M and I saw all those pianos and all those practice rooms, that was an instant shock," he says.
He acclimated quickly, earning a bachelors in music, which he then took to McGill University to pair with a business management degree. He wanted to back up his talent with entrepreneurial skills. As a result, he founded Buenos Aires-based Perra Santa, a global network of advertising musicians, and has been working with brands like Spotify, Volkswagen and Starbucks ever since.
For the Argentinian-born composer, who studied in Canada, collaborated with the UK-based Unilever, and won a French award for a product marketed to the world—the Cannes' accolade is representative of what's possible in life. "Getting the award is just confirmation that you can do great things regardless of where you are, who you are and what you're working with," he says.
---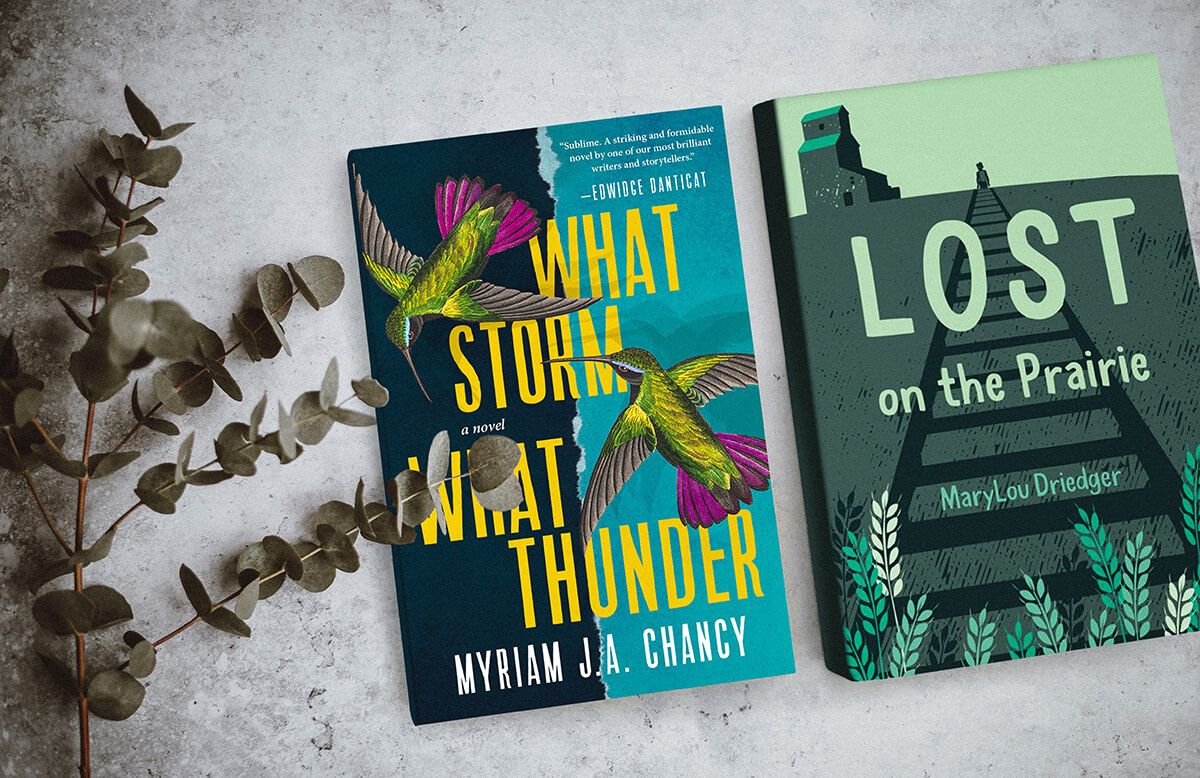 New Titles and Kudos for Alumni Authors
California-based Myriam J.A. Chancy released her fourth novel, which recalls the 7.0-magnitude earthquake that hit Port-au-Prince, Haiti (the author's birthplace) in 2010.
What Storm, What Thunder charts the inner lives of the characters affected by the disaster—from an expat and wealthy water-bottling executive with a secret daughter, to business partners who are followed by a man they believe is the vodou spirit of death, to a mother haunted by the ghosts of her children in an internally displaced persons (IDP) camp.
A former Guggenheim Fellow, Chancy [BA(Adv)/89] is a scholar in Caribbean women's literature and women's issues, and holds the Hartley Burr Alexander Chair in the Humanities at Scripps College in Claremont.
The book's September release came soon after another devastating earthquake hit Haiti, striking before locals had fully recovered from the tragedy more than a decade ago. The plight of Haitians was too soon forgotten about, Chancy told Ms. Magazine.
"People, different NGOs and other groups had decided Haiti was no longer relevant for their causes but the people on the ground were still suffering. We still, to date, have something like 50,000 people who are in the IDP camps from the 2010 earthquake. The GDP per capita has not risen since 2010," Chancy said. "So even though billions [of dollars] poured into Haiti after 2010, it hasn't changed the lives of many average Haitians. So, the novel was still relevant even before this summer. But we've had these calamities happen just recently, this assassination [of President Jovenel Moïse] and the Aug. 14 earthquake—what they highlight are all the infrastructural vulnerabilities that are still present on the island."
---
Retired teacher MaryLou Driedger didn't have to go far to find inspiration for her debut novel geared to middle-school kids. "Lost on the Prairie is based on a true incident in the life of my grandfather, Peter M. Schmidt, who immigrated to Canada from Kansas in 1907 with his family," says Driedger [CertEd/74, BA/80].
In the novel, 12-year-old Peter must find his way alone across the immense prairie landscape after the boxcar he was travelling in becomes uncoupled from the rest of the train. For a young boy who has only read about adventures in books, he faces real dangers and meets people from all walks of life. As Peter makes his way across the Midwest to the Canadian border, he becomes more resourceful, courageous and self-reliant, eventually reaching his new home in Drake, Sask.
"Travelling from the United States to Canada is an immigration story that many Mennonites share," says Driedger, whose own Mennonite family made the same journey.
A former recipient of Manitoba's Teacher of the Year award, Driedger ensured her book had connections to the social studies and language arts curriculums in western provinces for Grades 3-6. The book includes a study guide, and Driedger has additional activities and resources on her website.
"I wanted to include a study guide to provide ideas that could help readers—especially young readers—make personal connections with the story."
---
Donna Besel, an acclaimed author known for tackling taboo topics, received the 2021 Rural Recognition Prize from the Manitoba Arts Council. She was given the award not only for her accomplishments as a rural writer but for her longtime support and promotion of rural arts organizations and artists. Besel [BA(Hons)/76] says growing up in Manitoba's boreal forest, with all its complexities, shapes her creative process in different ways.
"A lot of my stories—all of my stories—are set in the boreal forest so there's a certain amount of danger and there's a certain amount of trauma and it's quiet and we don't have a lot of interruptions," she says. "We don't have a lot of distractions. We can really focus on our art."
---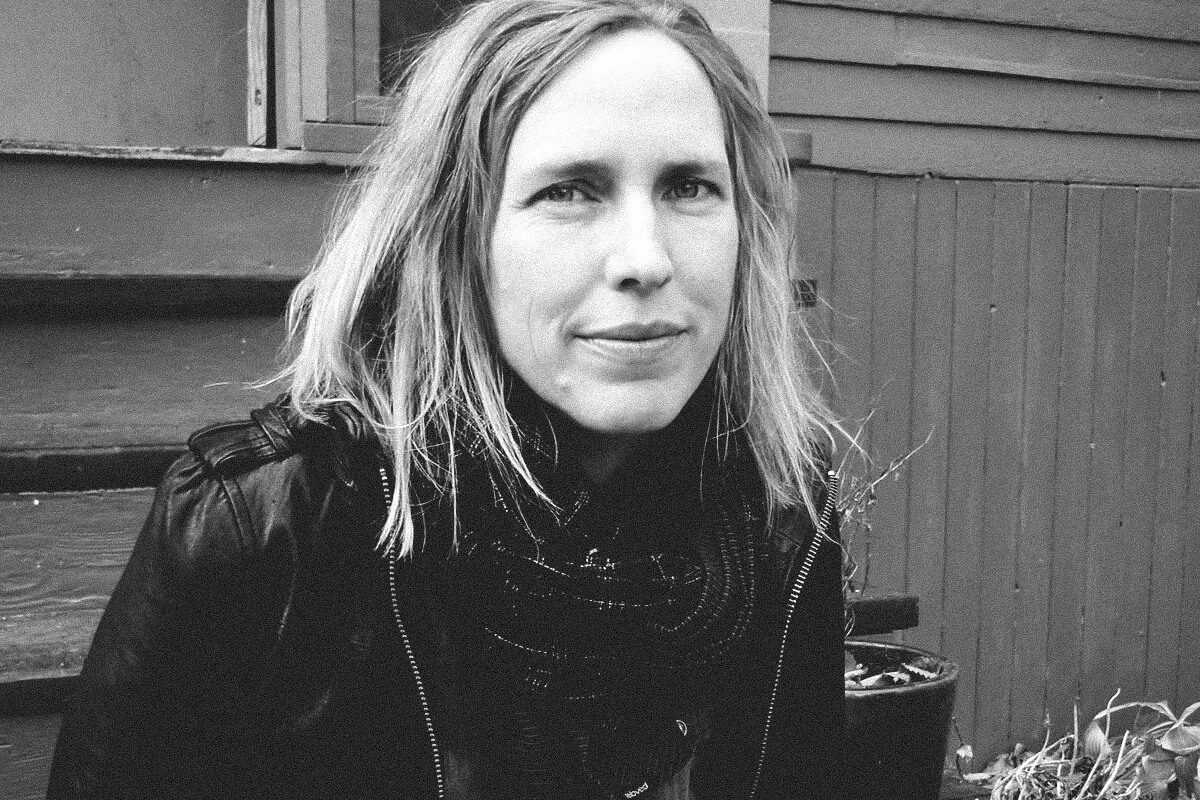 Much-celebrated author Miriam Toews is among five finalists for the Scotiabank Giller Prize—the biggest in Canadian literature.
The Toronto-based alumna is nominated for her recent release Fight Night.
The book is told in the voice of Swiv, a nine-year-old living in Toronto with her pregnant mother, who is raising Swiv while caring for her own elderly, frail, yet extraordinarily lively mother. As Swiv records her thoughts and observations, Fight Night unspools the pain, love, laughter, and above all, will to live a good life across three generations of women in a close-knit family.
The Scotiabank Giller Prize jury citation had this to say: "Miriam Toews' compellingly crafted Fight Night is a testament to her astounding grasp of narrative voice. The emotional range exemplified on every page solidifies Toews as one of our most endearing, compassionate and prolific storytellers."
The winner of the $100,000 prize will be announced Nov. 8. Toews [BA/89, DLITT/17] has been a finalist twice before: for A Complicated Kindness in 2004, and All My Puny Sorrows in 2014.
---
'Never forget how important your voice is'
Action. It's intentional and effective—and one of the key words of the Truth & Reconciliation Commission's 94 Calls to Action for Malcolm and Catherine Dewar.
To build on momentum of the TRC's report, the alumni couple established a fellowship rewarding the academic achievements of UM graduate students pursuing truth and reconciliation-related research.
"A graduate student's thesis is a way of evaluating and implementing a course of action for one or more of the calls. Hopefully they will be a role model for researchers or activists to follow in the future," Malcolm [BA/70, MA/72] and Catherine [BHEc/67, MSc/72] shared.
Inaugural recipient Robin Neckoway, who is working on his master's degree in history, is an intergenerational Survivor, with family members on both parents' sides having attended residential schools. His research explores the colonial experience surrounding hydro development in northern Manitoba, and the power that records have in restoring relationships between Indigenous peoples and the state.
Niigaan Sinclair, professor in Native studies at UM, is a member of the fellowship's selection committee.
"This gift is generous, meaningful and a big step in building healthier relationships between Indigenous communities and Canadians because it allows for a focused, nuanced and thorough approach by those with the most to inherit from reconciliation today," says Sinclair. "To students interested in applying I say: believe in yourself and others do too. Apply, succeed and never forget how important your voice is."
---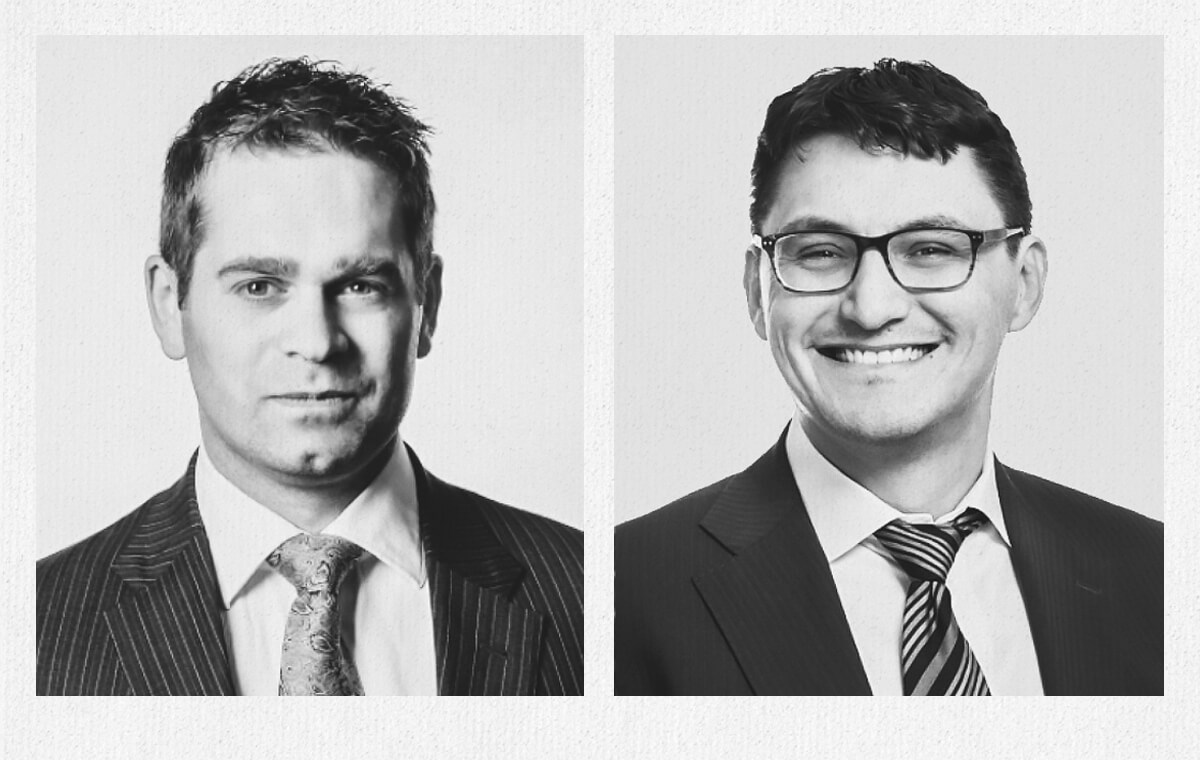 Improving access to legal services
Two alumni have taken the helm of the Law Society of Manitoba. In May, Grant Driedger [LLB/01] and Sacha Paul [LLB/02] became the society's president and vice-president.
In their one-year term they'll focus on greater access to judicial services for Manitobans, as well as the social and economic fallout for their profession during the pandemic. "Mental health…is one for sure," Driedger told The Lawyer's Daily. "Lawyers are disproportionately prone to suffer from depression and other mental illnesses. I don't think we have data specific to the legal profession but that has been seriously aggravated, certainly not just with lawyers but for all manner of people from this pandemic."
Driedger is a civil, administrative and estate lawyer with Steinbach's Smith Neufeld Jodoin LLP while Paul, a member of English River First Nation, has a diverse civil litigation and Indigenous law practice at Thompson Dorfman Sweatman LLP in Winnipeg.
Driedger said legislative changes in the works could permit non-lawyers—including paralegals—to offer a wider scope of services to those who can't afford a lawyer. "The practical reality is the majority of people in family court are there self-representing, which creates all kinds of challenges. So, the notion that somebody who may not be a lawyer but has some training [and] can do better than these people do representing themselves, that seems…to make sense."
Nominations for Country Singer
Jerry Sereda [BSc/03, BEd/05, MEd/14, PBDipEd/15, PBDipEd/17] released his fourth studio album this summer, with an all-Indigenous production team.
Classic Country Couple pays homage to his Métis heritage, with the title track in honour of Sereda's Cree grandmother, Dottie, and his Scottish grandfather Jim. The couple married young and were inseparable throughout 55 years of marriage. "They worked hard, were good neighbours, and good people," says Sereda.
It was Dottie who taught him his first guitar chords. Now Sereda is celebrating nominations in three categories for the 2021 Manitoba Country Music Awards, set to stream Nov. 6: music video, male artist and album of the year.
---
Accomplishments
Jennifer Diggle [BComm(Hons)/07] co-authored Financial Success for Women by Women. Released in June, the book features contributions from 27 top female advisors across Canada.
Sharon Oberlander [BA/71], a Merrill Lynch Wealth Management financial advisor, claimed the top spot in Illinois on the 2021 Forbes' list of America's Top Women Wealth Advisors. Chicago-based Oberlander and her team, Oberlander Timmerwilke Group, offer wealth management services, from retirement strategies to legacy planning.
Elyssa Warkentin [BA(Hons)/00, MA/02], a research facilitator in UM's Faculty of Arts, released the children's novel The Ghost at the Window. Set in London's East End near the end of the 19th century, the main character, Janey Wiggins, has a chance meeting with the great detective Sherlock Holmes and becomes his apprentice.
Lawyer Kristen Wittman [LLB/95] published her second book, a poetry collection, in September. Death Becomes Us captures the intensity of absence and the importance of grief.