Publisher's Note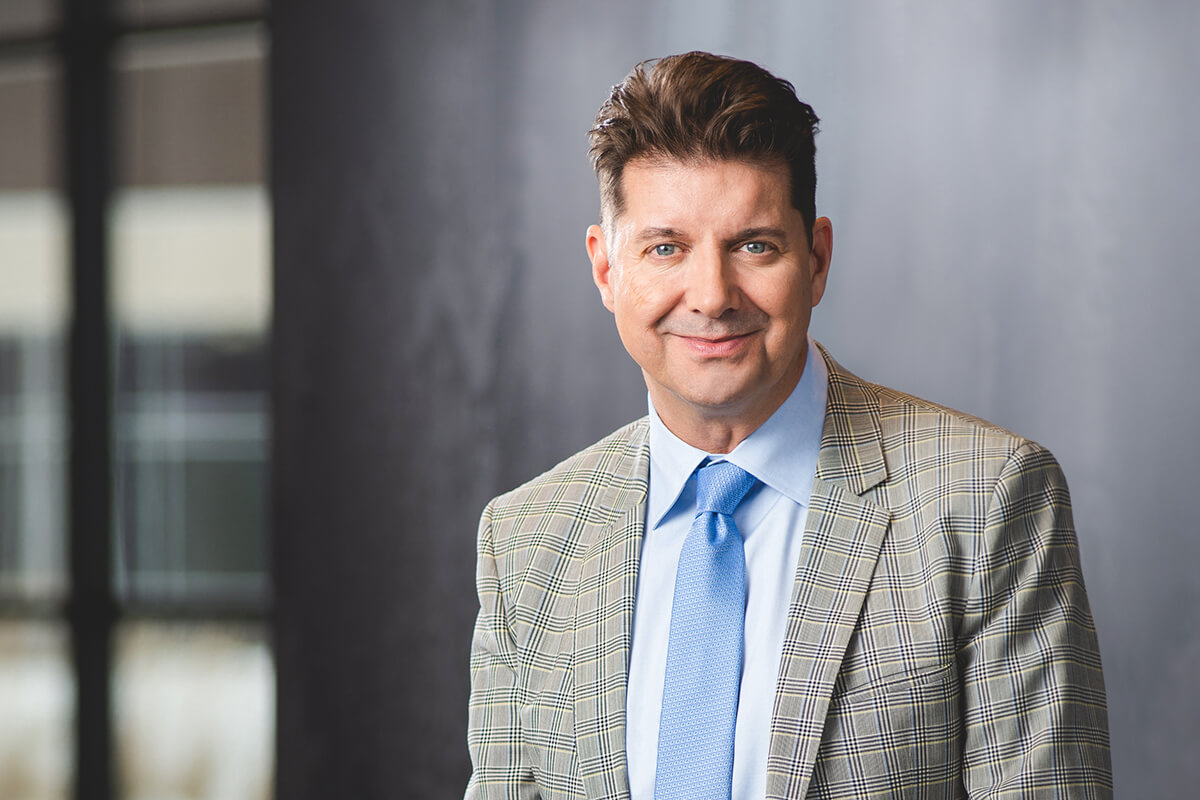 Think big, be bold
Spring 2021
As I'm writing this, our community is celebrating the opening of Winnipeg's newest landmark: Qaumajuq. The world's largest Inuit art collection at the Winnipeg Art Gallery is breathtaking – in its striking design, its bold intentions, and its visionary supporters who championed to make it a reality. Like its name, it is bright, it is lit. When I recently walked by and stood outside in the glow radiating from the expansive glass lobby, I was reminded of what our community does when we embrace big ideas. It's what I love most about Manitoba: people who think big, think bold and work together to make things happen. At the University of Manitoba, I see this all the time.
For some, it's hard to think big when our world has shrunk overnight. Yet, that's exactly what the UM continues doing. The University of Manitoba has always been an incubator of innovation. A place where our different perspectives, knowledge and beliefs collide and spark new ideas. We face challenges head on and try to find solutions. We search for the possibilities among the impossible.
COVID-19 didn't stop this. If anything, it made us more aware of what we can contribute to help move our world forward. Through the amazing resilience and strength of our community, and the wonders of technology, we've found ways to connect, be inspired and create like never before. Though our campuses are quieter than usual while most of us work remotely, UM has not shut down – we have shifted gears (and bravo to our UM community for their outstanding contributions especially on this front).
When I look at what the future holds, I see a heightened need for big ideas and the people who make and support them. People like Darcy Ataman [BA/96] who saw a way music could empower survivors of sexual assault and trauma. Or Heather Parker [MD/79] and Isha Khan [BA/94] who are pushing for prison reform in Canada. People like David Sowemimo [BA(Adv)/08, JD/15], who established UM's first entrance scholarship for black students pursuing law. In this issue of UM Today the Magazine, we're making space for their voices, ideas, and achievements.
If you're looking for hope, for signs of change, or motivation: search no further than the students, staff, faculty, researchers, alumni and donors who are the face, the heart and soul of our community. It's an enormous privilege to be part of that: sharing the stories, creating a bridge between big ideas and generous donors, and contributing to a community that shines bright.
John Kearsey, Vice-President (External)