From the President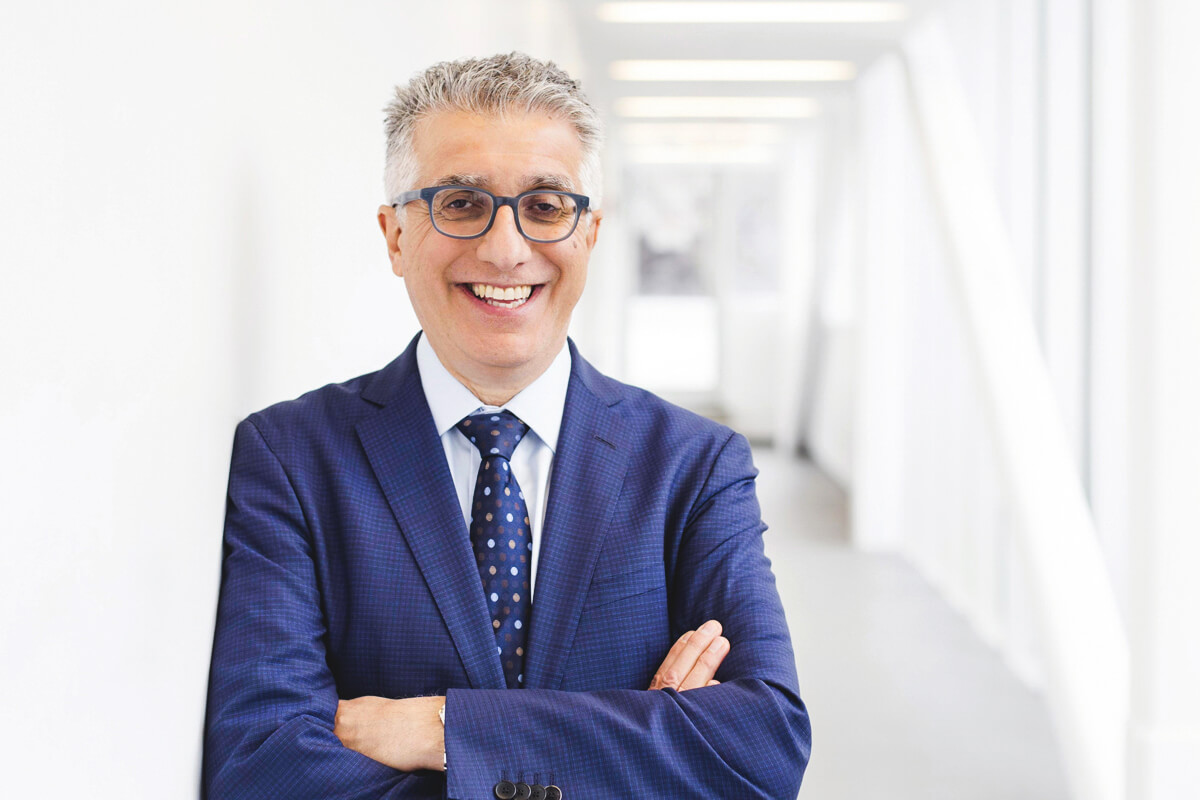 I have always thought of myself as an optimist. In fact, my brothers and I have a reputation for being unapologetically positive. My sons joke that the Benarroch cup is not just half full, it's overflowing.
This persistent hope is serving me well these days. We have all faced some low and painful moments, and we have had to get up and believe that continuing to move forward will be worth it.
When I look at the University of Manitoba's robust alumni community, I see tremendous examples of optimism, and more than that, I see creativity, grit and vision. This, I believe, is what takes us beyond just getting through a crisis and inspires us to rise up and lead the way.
You will find many powerful examples of such leadership in this spring 2021 issue—stories about the possibilities that ignite when challenges, determination and positivity collide.
New York-based alumnus and ultramarathoner Glen Redpath [BA/87, BFA(Hons)/94] shares how his belief that he could rise to any challenge led him to successfully run for 30 hours straight in California's Death Valley.
Andi Sharma's [BComm(Hons)/10] unstoppable vision led her to overcome personal struggles and get her pilot's licence. Now she is helping improve access to affordable, healthy food in northern communities.
And the creativity of Japanese artist Takashi Iwasaki [BFA(Hons)/06] reminds us of what we can achieve when we dare to push ourselves. His optimistic, abstract style—brought to life in the School of Art's old studio space—has been shown in galleries around the world, from Texas to Seoul.
This alumni community continues to inspire me—through the stories in this magazine and in our conversations. Even during a time when we cannot meet in person, we have found fun and meaningful ways to connect and advance our university's mission and vision.
I have sincerely appreciated your bold creativity, your gamechanging ideas, your solution-focused thinking. It is clear you believe that the University has a bright future, and more than that, you are on board to help create it.
Thanks to your generosity and that of our donors and partners, University of Manitoba students received more than $30 million in financial support in the 2019/20 academic year. Philanthropy is changing lives and spreading hope and optimism to students who will soon join you as remarkable alumni. Thank you!
Despite all the challenges we've faced this past year, I am confident that if we work together and dream big, our best days are ahead. We are as strong as a herd of bison. And I'm not just saying that because I'm an optimist.