A Look Back
It Happened Here
Spring 2021
Home away from home
In the wee hours, when campus was dark and quiet, a spark ignited.
Among the mess of paints and wafts of turpentine in the Art Barn was Takashi Iwasaki [BFA(Hons)/06], a student from northern Japan, wide awake and finding his creative voice. 
It was here, in the School of Art's old studio space, that Iwasaki explored the optimistic, abstract style he's become known for, abandoning his early interest in the complete opposite: super-serious realism portraits.
"I had a lot of time to contemplate and experiment with things," he says. "I would paint until three or four in the morning. It felt so peaceful and quiet."
His art, with its humour and punch, has since been shown in galleries around the world, from Texas to Seoul.
"I do things that look playful and cheeky and colourful and delightful," he says, noting it's a good energy to be consumed with, especially during a global pandemic.
His fluid shapes and colours have meanings and origins, and are a visual recording of his daily life or his imaginary worlds. It was his UM painting professor Kevin Kelly who gave him some advice early on that kicked open the door to new possibilities. Hesitant to veer too far from the structured art he knew, Iwasaki says it was what he needed to hear.
"He said, 'Just do it. Don't be afraid. Just do whatever you want. It will still look like your work.'"
UM was also where Iwasaki developed a thick skin. Peer critiquing in the fine art program sometimes left students in tears but Iwasaki felt it was the best way to grow.
"You think more critically about what you're doing. You think, 'Why am I doing this? Why am I obsessed with this idea?' And you can dig a little deeper and…you can make better connections with people," he says.
Having grown up in a small Japanese town of 9,000, Iwasaki says he chose Canada for university so he could learn English. He arrived here at age 20 and while living in Taché Hall Residence for nearly four years found "an international family" among fellow students.
"It's kind of cool because you come to Canada thinking you're going to be in Canada but you actually get to have friends from all over the place—Brazil, Indonesia, Mexico…"
They would celebrate holidays together and Canadian firsts. Iwasaki remembers bundling up and walking to nearby King's Park to experience the dancing green beams of the aurora borealis. "That was insane for us. That was something very special," he says.
Now 38 and a father of two, he tries to instill that same sense of wonder in his kids, who he and his wife named Donika and Narusa. Their names are made-up but when spoken together—"donikanarusa"—they mimic the phrase (in Japanese): Whatever will be will be.
Iwasaki says, "That was our playful idea."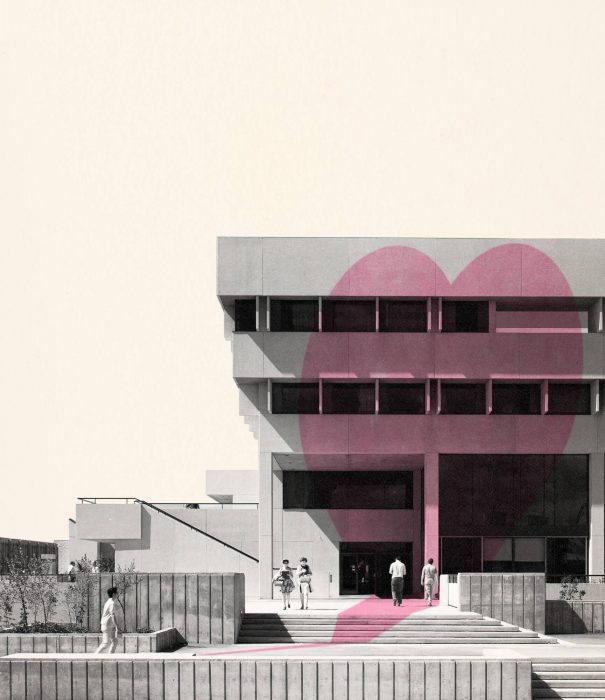 Making Space for Healing
Andi Sharma makes no qualms about the impact of a small counseling office tucked away on an upper floor of University Centre.
With a heaviness to the air—like an old bookstore—this basic room was where she found the encouragement to counter complex demons, as a struggling student 11 years ago.
"It genuinely saved my life," says Sharma [BComm(Hons)/10]. "I spent a lot of time there. I needed a lot of help to get through my last couple of years."
She was 19, in her second year at UM and working towards a degree in the Asper School of Business when her father's sudden death from a heart attack sent her into a haze of addiction. Self-medication quickly turned into substance abuse—first alcoholism and then chronic cocaine use. At its worst she was consuming as much as an eight ball of cocaine a day. It wasn't unusual for her to be high and without sleep for three days straight. She felt suicidal.
"I didn't have the coping mechanisms and so my response was to completely self-destruct," says Sharma.
Kicked out of her home and fired from several jobs, she was living on friends' couches and failing her UM courses. The Faculty asked her to leave if she didn't seek help. Sharma says she wasn't yet in a place where she was open to that and dropped out. It would be another two years before she returned, with the university offering counselling to help her back on track.
 Sharma says the woman who sat across from her in that office—Marlene Pomrenke, a social worker with UM's Student Counselling Centre—did everything she could to ensure she finished her degree.
"At the root of all of this is a lack of self-worth and self-respect and she showed me you are so worthy of love and, you know, it didn't matter who you are or what you're doing," Sharma says.
It would be another two years before Sharma achieved sobriety, in September 2012. She went on to get a master's degree in public administration and became a voice for northern Indigenous communities as a policy analyst with the Province of Manitoba.
So insistent on improving access to affordable, healthy food in the North—home to disproportionately high rates of type 2 diabetes—Sharma got her pilot's licence three years ago and flew goods herself. Earlier this year, the 35-year-old moved to Ottawa, to take a post with the Canadian Institutes of Health Research, where she's leading the development of a national equity, diversity and inclusion strategy. She's also a vocal advocate for mental health and eliminating stigma around addiction, as one of the faces for Bell Canada's "Let's Talk" campaign.
"I was at my worst. It didn't matter; Marlene was still there and still supportive. I'll never forget her."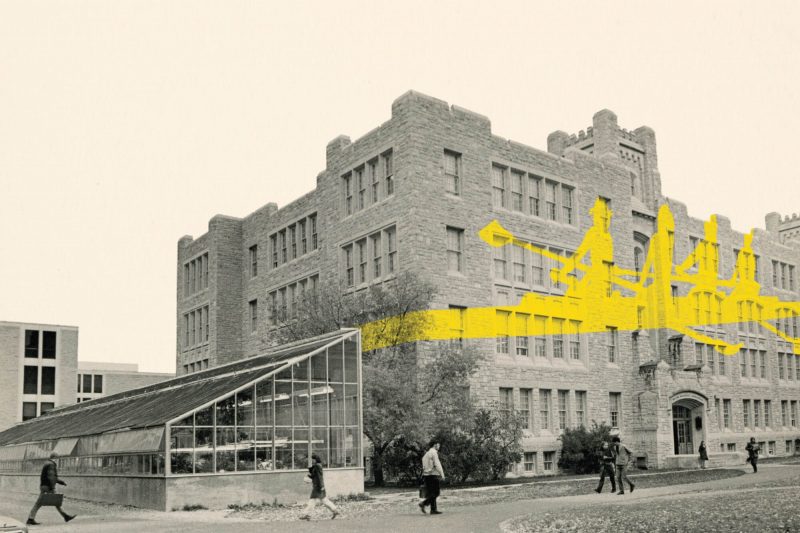 Serendipity finds a way
Meghan Montgomery says she sometimes thinks about what wouldn't have been.
What if she hadn't walked by that banana-yellow, two-person rowboat sitting on the lawn outside the Buller Building on her way to class. What if she hadn't been wearing the UBC sweatshirt her cousin had given her.
What if the two volunteers from the Winnipeg Rowing Club hadn't called her over.
"They said, 'Oh, you're tall and you're from the west coast, you should come and row," recalls six-foot-one Montgomery [BA/05, BEd/07], who was born and raised in Manitoba. "I took a flyer and went to an information session—and the rest is history."
Montgomery went on to become an elite rower, securing a world championship and competing in three Paralympics, with a bronze medal win in Rio in 2016.
Born with a malformed right hand, she wasn't sure rowing was even possible for her—she actually wanted to be told she couldn't do it.
"There was part of me that wanted to go in and see if I could prove myself and other people wrong and give it a try but instead I found really amazing people at the rowing club, and they just supported me and helped me find a way to make it happen."
She used a hand strap attached to the oar. Teammates would affectionately call her "Megatron," riffing of the device's similarity to the transformer toy.
In the early days, Montgomery would row with fellow UM students, gliding along Winnipeg's rivers, intrigued by this new vantage point of the city. She grew to love the precise unison required to be competitive on the world stage in the coxed four event.
This intense sport can feel meditative, Montgomery says. When you achieve perfect synchronicity, the boat planes and you feel it lighten and lift.
"It just feels heavy if it's off."
Lessons learned in rowing have also made her a better teacher, she says. Montgomery works with students with learning disabilities in Shawnigan Lake, a small community north of Victoria, B.C., which she now calls home. Although retired from competing, she still coaches the sport she never considered pursuing until that autumn day at her alma mater.
"I often picture that spot on campus—it's a special spot for me."
What's a memorable campus space for you? Tell us in the comments below.