Postcard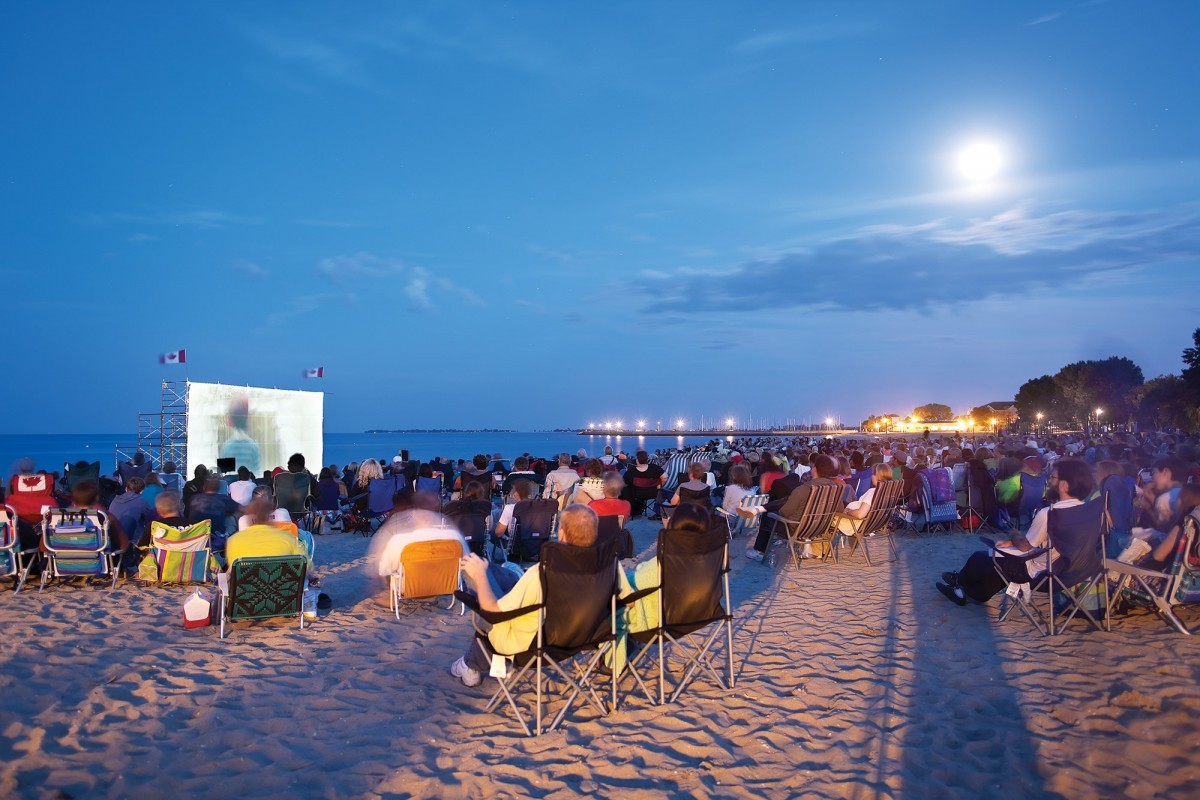 Life, love and film in Gimli
Spring 2016
Gimli is a place of peace, reflection and family for Manitoba Senator Janis Gudrun Johnson [BA/68]. Named by Icelanders who settled the area, Gimli means "Home of the Gods" in Old Norse.
Three generations of Senator Johnson's Icelandic family have made Gimli their haven. Growing up by Lake Winnipeg meant that from the moment she woke up, she wanted to be outdoors experiencing the natural world and all it had to offer. Her favourite pastimes were walking the beach looking for lucky stones, fishing off the dock with her red fishing rod and swimming in big waves during a storm.
The health of Lake Winnipeg is something Johnson has long advocated for in Ottawa. She also helped grow Gimli into a cultural hub on the Prairies. In 2000, she started the Gimli Film Festival—the largest rural festival of its kind in the country.
With their feet in the sand, festival-goers watch films at night on a giant screen installed on the water. "It's the feeling of being under the stars, being close to nature, being on the lake that we love so much."