Class Notes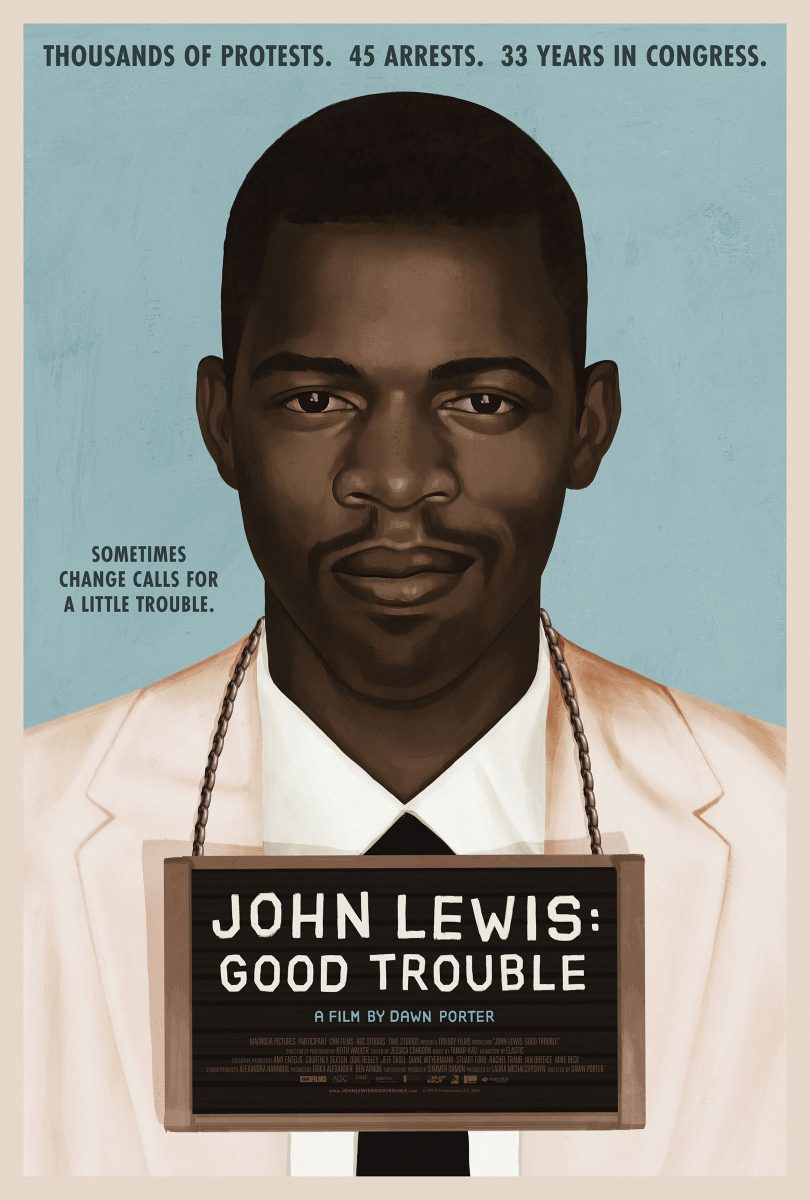 From Film to Folk Songs
Fall 2020
Are you sitting comfortably?
The next time you settle in for movie night, Laura Michalchyshyn is hoping her latest documentary will get you off the couch to make some "good trouble."
That was the philosophy of U.S. House of Representatives member John Lewis—whose story the film covers—as he frequently expressed the need to engage in "good trouble, necessary trouble" to achieve change.
"We hope our film is a beacon of good and hope and inspiration and truth," says Michalchyshyn [BA/89]. "It's about uniting, and how justice and democracy is something we have to be pursuing for our whole lives—not just a month or two here and there. That's what the congressman has taught all of us, even in the sadness of his death."
When Lewis, a social activist and legislator who spent six decades fighting for civil rights, died July 17 he left behind an America embroiled in historic protests against systemic racism that are reminiscent of the Bloody Sunday march he initiated in March, 1965.
But during his last year of life Lewis permitted Michalchyshyn and director Dawn Porter to capture his legacy on film.
Michalchyshyn is no stranger to using TV as a medium for social change. Her first real gig saw her launch a women's film and video festival in Winnipeg called RE:VISIONS, which led to a senior role at Canada's first women's cable channel, WTN. She has since gone on to executive roles at Sundance Channel, Alliance Atlantis, and Discovery while producing films like The 4%: Film's Gender Problem and To Russia with Love, about Russia's anti-gay propaganda laws on queer athletes during the Sochi Olympics.
Her latest venture John Lewis: Good Trouble, traces the civil rights icon from his historical beginnings to his present-day efforts as a progressive politician.
"A lot of people watching it didn't know about the congressman's policymaking, his leadership," explains Michalchyshyn. "He never stopped working for the American people. He got out of his comfort zone so many times for what he believed was right and true and just."
For her part, Michalchyshyn—who got her American citizenship in 2016 to vote for Hillary Clinton—has joined Arts for Biden-Harris, a coalition of artists and arts practitioners lending their voice and talents to the democratic cause, saying "sometimes an artist's message can be 10 times more powerful than a lecturing message."
"What's happening in the U.S. right now is we have a global pandemic which our country has not dealt with well. We also have a social justice reckoning with Black Lives Matter. And we have an election coming. It's not lost on any of us that all three are colliding. I hope it's a sign of something."
---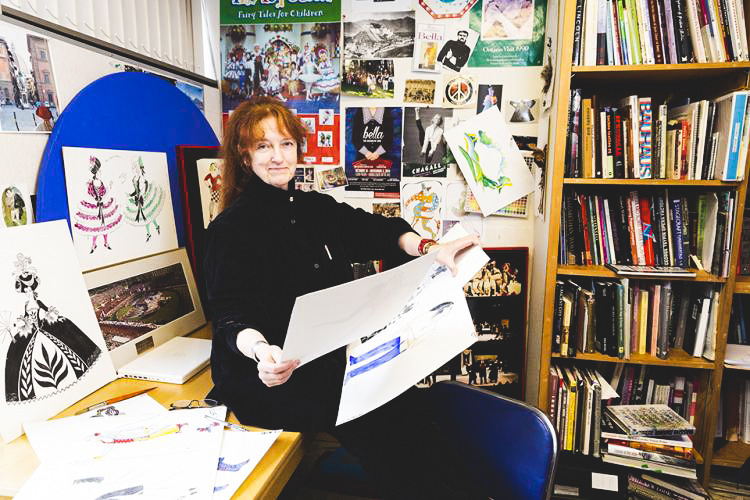 Art takes centre stage
It's perhaps no surprise Mary Kerr says she feels a kinship with Albert Einstein's summary that "creativity is intelligence having fun."
Not a fan of realism, the colourful B.C.-based production designer, who earlier this year received the prestigious Molson Prize for her significant contributions to Canadian art and culture—joining other laureates like author Margaret Atwood—says she's interested in exploring the conceptual nature of design.
Kerr [BFA/66] strives to have her designs evoke ideas and excite the imagination of the audience, whether for the children's TV series The Toy Castle, a production for the Paris Opera Ballet, or the massive opening ceremony of a world televised event like the '94 Commonwealth Games.
"I consider my work kinetic sculpture," says Kerr. "All my design moves. The set will move. It will be a character in its own right. Often the costumes are not particularly realistic. If they do follow the silhouette of the time, I will still do something to change it. It's not like I set out to do that—it's just the artist in me."
Kerr is the first theatrical designer to be recognized by the Canada Council of Arts in its 56-year history. Having worked on some 300 productions nationally and internationally over five decades, she recalls when an artistic-director colleague once told her she brought "visual humour" to her art. Kerr likes to experiment with satiric commentary, colour, scale and architectural concepts.
Among her influences: UM Professor Emeritus and art icon Ivan Eyre [BFA/57, LLD/08] as well as Judy Flynn, who taught literature at UM. "She opened my eyes to how to link ideas to visual reality," says Kerr.
A theatre professor at the University of Victoria for 22 years, she says she models much of her teaching style after her mentor, UM alumnus Marshall McLuhan [BA(Hons)/33, MA/34, DLitt/67]—the acclaimed Canadian media philosopher who coined the terms "global village" and "the medium is the message." She was in awe of how his mind "bounced around like a hummingbird."
Kerr, too, appreciates spontaneous visualization.
"That's the way I design. I'll be talking to someone and, all of a sudden, I just see it. Or I'll be looking at the stage, and I'll see it. It happens very quickly," she says. "It's like you are a little radio receiving set…and if you get the dials right—Marshall used to say that the artist is the early warning system of the culture."
Sound Bite
On being among the few female production designers:
"I was trained as a sculptor and when I first began designing productions in professional theatre, people started saying, 'You don't know enough technically. You shouldn't be doing this because women sew and men hammer, right?' My national and international awards proved them wrong. Women could indeed be production designers."
On growing up in Winnipeg:
"I come from a family of storytellers: my mother, my grandmother, my great grandmother. That's what you do in the arts, you tell stories…. My mother was a strange and interesting character in the sense that she ran her own dance school because grandpa, who was a stockbroker, lost everything overnight in the '29 crash…. They were absolutely impoverished. I grew up backstage and eventually taught dancing and baton twirling in our school to work my way through Fine Arts."
On having a prairie perspective:
"As a child I was driven out into the Prairies by my mother, or taken on her horse, and we would wander. Later on, if I had to relax when university was tense, I would drive my little red Nash Metropolitan out into the Prairies and I'd lie down in the grain and just look at the blue, blue sky and clouds. There's something quite mesmerizing for me about it. It let me see further."
---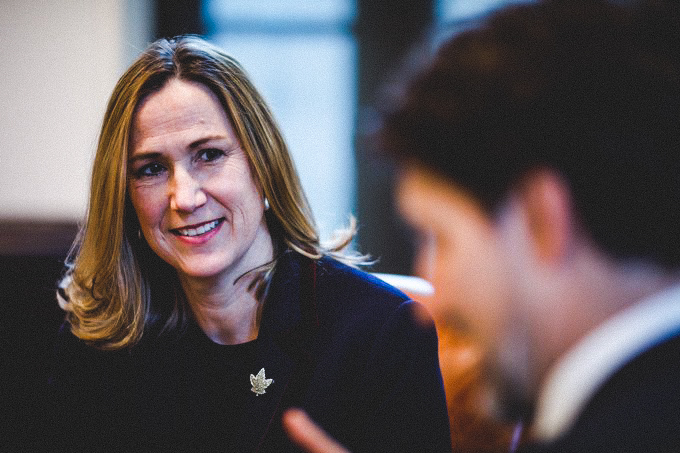 Alumna Diplomat
Kirsten Hillman, who was a chief negotiator for the new NAFTA, was appointed Canada's ambassador to the United States in March. She is the first woman to hold the post.
The veteran public servant and lawyer had been in an acting capacity in Washington, D.C., since 2019 and prior to that was deputy ambassador, and assistant deputy minister of the trade and negotiations branch at Global Affairs Canada, overseeing all of Canada's trade policy and negotiations.
Hillman [BA/90] has worked closely with partners around the world in support of Canada's efforts to combat COVID-19, including border agreements with our neighbours to the south.
---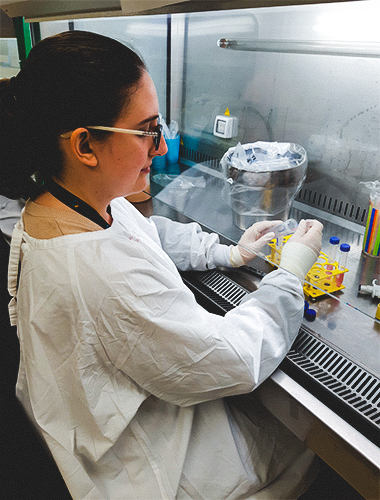 A piece of the puzzle
Australia-based scientist Jennifer Juno recently published a study uncovering a crucial component of the immune system's response to the spike protein of the virus that causes COVID-19.
The finding could prove key in helping to validate future vaccine candidates, given this protein is the target for most of the latest human clinical trials.
"Now we know how the immune system responds to the spike protein, and we have these biomarkers—or predictors of what elicits a good or poor immune response to COVID-19—we can look at the vaccine candidates and see what will offer the best protection," says Juno [PhD/14], who was the lead author on the findings published this summer in the medical journal Nature Medicine.
She is a postdoctoral fellow at the Doherty Institute, a joint venture of the University of Melbourne and Royal Melbourne Hospital.
---
And then…crickets
You may not have heard Glenn Sutter's songs, but beloved Canadian scientist David Suzuki has, and he selected Sutter's track—The Weight of the World—for his CBC Radio3 project Playlist for the Planet.
Sutter [BSc(Hons)/85, MSc/88], a folk-rock singer from Saskatchewan, has released five albums reflecting his love of nature and the human condition, which is suiting since he studied ecology at UM, earned a PhD in biology, and is now the curator of human ecology at the Royal Saskatchewan Museum.
"There are farmers losing ground as they work with land / There are people being pushed around trying to take a stand," he sings in The Weight of the World.
"I don't even care if we all hope it just fades away / Or that someone else should pay / Or if there's no way to pray/ I'm going to do my bit / That's the weight of the world bearing down again, weighing me down again, wearing me down."
In 2016, he launched a unique education program called Songwriting for Nature. It's a summer camp for songwriters in keeping with Sutter's philosophy that music connects people with the natural world.
And sometimes, finishing a song and hearing only crickets, is perfect.
---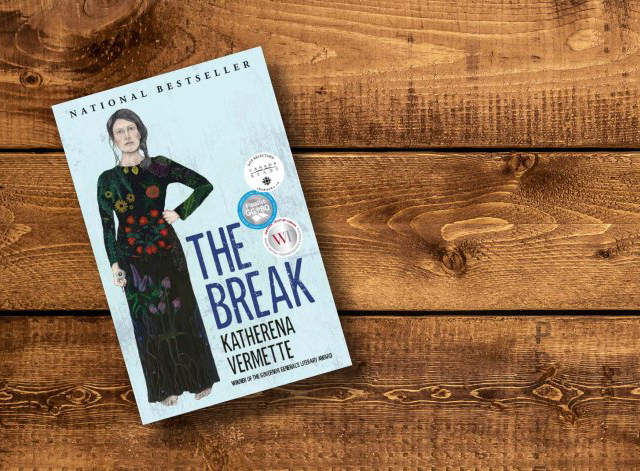 Book lovers unite
In a locked down world, the prospect of escape is more enticing than ever. Books can offer a welcome reprieve, and UM's Alumni Book Club is encouraging fellow readers to share in their literary adventures.
Chancellor Anne Mahon [BHEcol/87] hosts this new online community, launched at the start of the COVID-19 pandemic, inviting alumni and friends to explore new worlds, ideas and perspectives together through meaningful discussion.
"The pandemic has made our social communities and our lives smaller, so it's great to engage in something that's expansive," says Mahon.
"I often crave to talk with someone who is reading the same book. It can be to share a particular joy or fascination, or to ask if another reader found something challenging, or far-fetched."
Herself an author of two works of nonfiction, Mahon finds her knowledge of the challenging artform often leaves her empathizing with the writer while also applying a critical lens to how the story is told.
"I'm not an English grad, so I can easily miss insights that others bring. That's one of the reasons I like talking books. I enjoy a well thought-out, opposing opinion."
The Alumni Book Club is now reading The Break, a powerful, intergenerational family saga by Métis author and Winnipegger Katherena Vermette. Members connect through a private online forum where they have two months to read and debate each book together.
Join the conversation by signing up at www.pbc.guru/umanitoba
---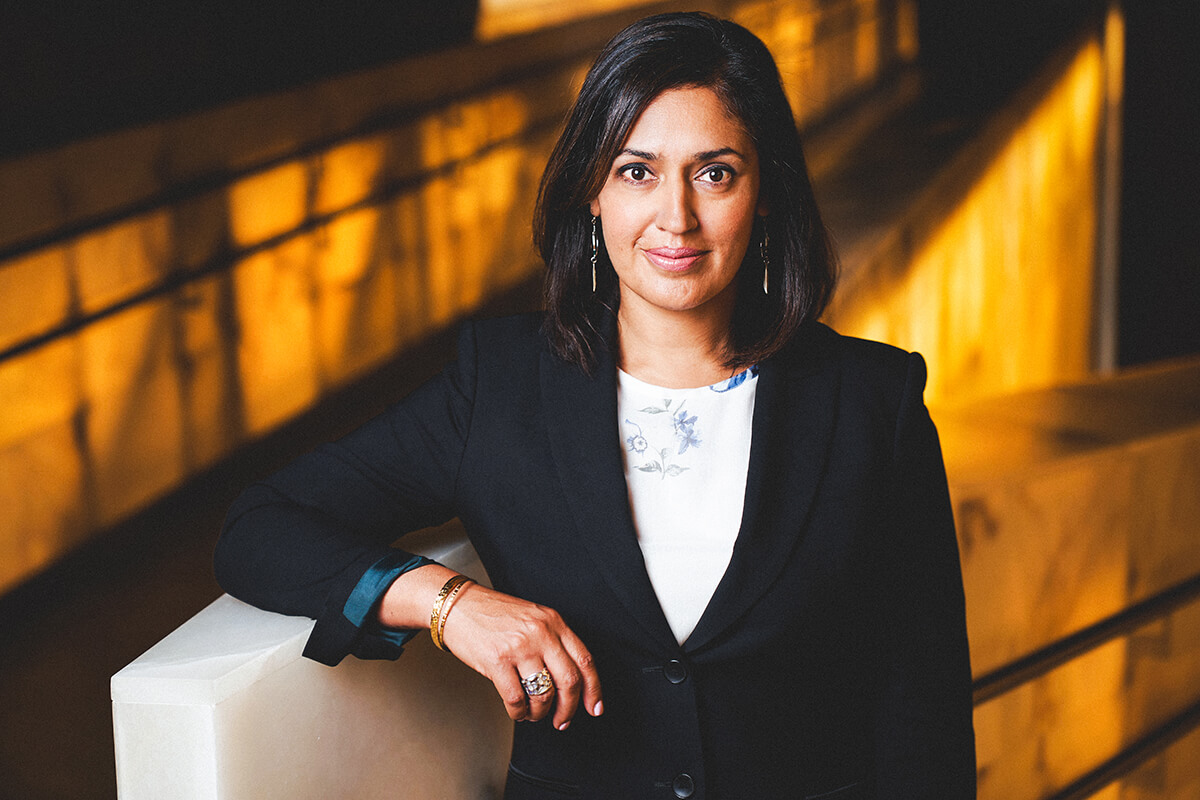 Rights for all
Winnipeg lawyer Isha Khan took the helm as the new CEO of the Canadian Museum for Human Rights this summer, promising to ensure it's a workplace that echoes the values it promotes.
A former executive director of the Manitoba Human Rights Commission, Khan [BA/94] took on the role in the wake of allegations of racism, homophobia, sexism and censorship at the museum.
"My focus is going to be on ensuring the museum is inclusive, it has a respectful workplace, so that we can engage with the public and be an exemplary workplace for others to look at, and to help promote the idea of rights and dignity for all," Khan told CBC.
She is the first woman and the first person of colour to hold the job on a permanent basis since the museum opened six years ago. Always interested in roles connected with tackling inequities, she practised employment and labour law in Calgary before moving back to Manitoba to work with the human rights commission.
Most recently, Khan was appointed by the Minister of Public Safety to review prison conditions of incarcerated inmates at more than a dozen federal penitentiaries across Canada. She directed the release of people held in segregation and her recommendations called for better access to interventions like mental-health services and spiritual programming.
---
Accomplishments
Robert Beattie [BSc(Hons)/09], a postdoctoral fellow at the Institute of Science and Technology in Vienna, studies the molecular basis of neurodevelopmental disorders and was a co-investigator on a research paper published in the prestigious journal Nature Communications. The findings revealed a new function for a potential tumor-suppressing gene involved in brain development.
Patricia Kumbakisaka [BA/13], a young leader in foreign policy in Ottawa who has helped to build representation of women in Parliament, was selected as one of Canada's notable black women of the year. Her story will be published among a collection of recipients in the book 100 Accomplished Black Canadian Women – 2020, highlighting their social, educational, political and professional achievements.
Merv Letts, [BSc(Med)/64, MD/64], orthopaedic surgeon and a RCAF veteran, released the book Flashbacks of a Prairie Kid, a series of prairie vignettes from Lett's formative years in the Manitoba towns of Killarney, Minnedosa, Strathclair and Treherne in the 40s' and '50s. Letts takes us back to playing hockey on the river and getting "the strap" in school, to life as a paperboy and collecting silver paper for the War effort.
Letts also wrote Sinai Surgeon and Flashbacks of a PediPod. He was head of surgery at the Children's Hospital of Winnipeg and a peacekeeper in the United Nations Emergency Force in Egypt.
Dr. Heather Parker [MD/79], a physician in Australia, has retired from her GP practice in Peregian Springs at age 75. Also a pilot, she would fly herself to communities to hold women's health clinics. She was a designated aviation medical examiner for the Civil Aviation Safety Authority for more than 30 years.
Dave Parkes [BPE/74] was inducted into the Canadian Curling Hall of Fame. As general manager and then CEO of the Canadian Curling Association, he had a profound impact on the sport with the merging of various organizations to form Curling Canada. Also during his tenure, curling became a medal sport in the Olympics.
Heather Ragot [BEd/85, PBCertEd/93, MEd/02], a teacher at St. John's-Ravenscourt in Winnipeg, received a Governor General's History Award for her work with colleague Jock Martin to produce a student-researched and written book about reconciliation. Reconciling the Past, Finding a New Path explores different Indigenous communities across Canada, combining the student's individual research papers into chapters that speak to the wide variety of cultures and ways of being.
Zulfiya Tursunova [PhD/12] received the 2020 Bruce B. Stewart '61 Teaching Award from Guildford College in Greensboro, North Carolina. An assistant professor in peace and conflict studies, Tursunova was honoured for her contributions to student learning and the Guildford community.
Brandi Vezina [BEnvSc/05, BEd/07], a Métis singer/songwriter, released her first single. She hopes Walk Away, with its message of self-perseverance, encourages listeners to leave toxic situations—from relationships to workplaces. Watch the video here.
Larry Wilson [BSc/BComm(Hons)/73] released Living Your Dream: A Practical Resource To Enhance Personal Wealth Creation and Management. Based on his own family's early retirement, the book offers methods to help Canadians improve their financial literacy and wealth.