Campus News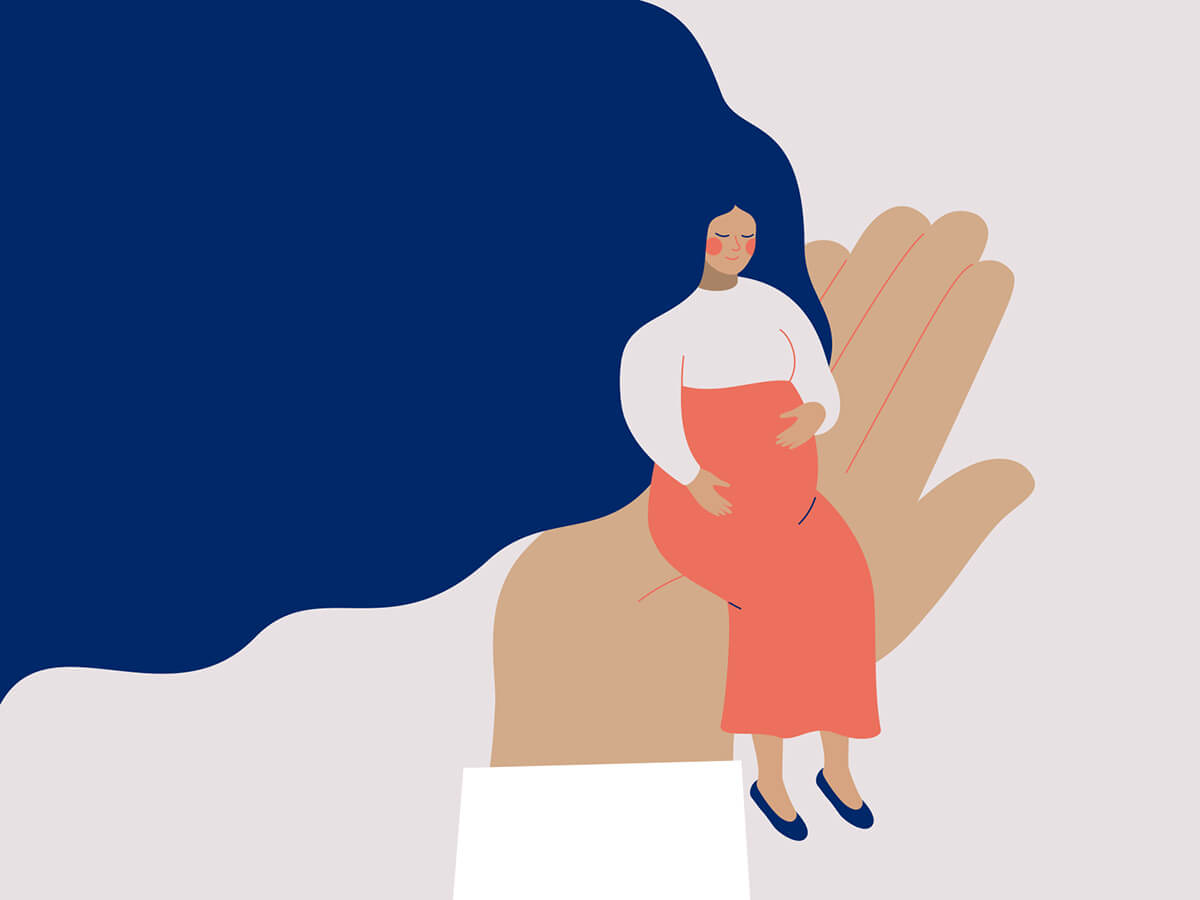 Special Delivery
A new UM degree program in midwifery, with a focus on Indigenous practices, will help meet a growing demand for midwives in remote and northern communities.
The bachelor's degree, in the College of Nursing, will work to bridge a shortage that forces women to leave their communities—and their families—for weeks at a time to give birth in larger urban centres, says Métis Elder and registered midwife Darlene Birch.
There are only about 50 midwives in Manitoba, but demand sits closer to 200. The program is one of only two on the Prairies and has been "the hope of Indigenous Manitoba communities for many years," says Birch, who helped develop the program's curriculum with input from other Indigenous midwives, nurses and educators.
"This program will graduate competent midwives who contribute to the healing of communities and are well-prepared to practice in under-resourced areas."
While the program isn't set to begin until September 2021, program director Kellie Thiessen [PhD/14], along with two instructors, brought their midwifery practice to help stop the spread of COVID-19 to Nunavut. With no reported cases of coronavirus in the northern territory, the team offered their services to expectant mothers so they wouldn't have to seek care elsewhere and risk infection.
"Women often have to travel long distances to give birth," says Thiessen. "One of the goals of this program is to support families through culturally appropriate midwifery services close to home."
Six students will be admitted per year, with half the spots designated for Indigenous students. By graduation, students will have supported 60 births.
---
Feathered real estate
Is ecologically sustainable housing for the birds?
A trio of fourth-year UM environmental design students proved it can be with their award-winning bird house that earned second place in Bee Breeders' Legendary Bird Home 2020. The global competition invited designers to come up with a self-assembling bird home kit.
Team member Thai Cao Nguyen, an international student from Vietnam, says the problem with classic designs is they're not created with birds in mind. Bird houses often look exactly like small homes or cottages for humans, he says.
"There are specific needs for the birds," says Nguyen. "Through this project, I want people to see that the birds have their own needs and as a designer we see this."
Their design is made of two irregular-shaped boxes made from repurposed wood, with a slanted entrance for easy access, numerous ventilation and drainage holes that doesn't compromise it's weather-proofing, and an internal air flow that mimics the aerodynamic aesthetic of flight.
A key innovation is a rod that not only holds the two sections together but functions as an internal perch allowing the mother bird to sit above her youngsters when she feeds them.
The UM team, rounded out by students Kenyo Jacob Musa and Ifta Khairul Ridan, named their design House3—a nod to American architect Peter Eisenman's iconic residence House VI, considered one of the most famous, and difficult, homes ever constructed in the United States.
---
Meet the Students
They're go-getters in their studies and their communities. And they're starting at UM this fall, with up to $100,000 each towards their education, thanks to a prestigious scholarship awarded to only 50 students Canada-wide.
Introducing UM's high-achieving Schulich Leadership Scholarship recipients of 2020.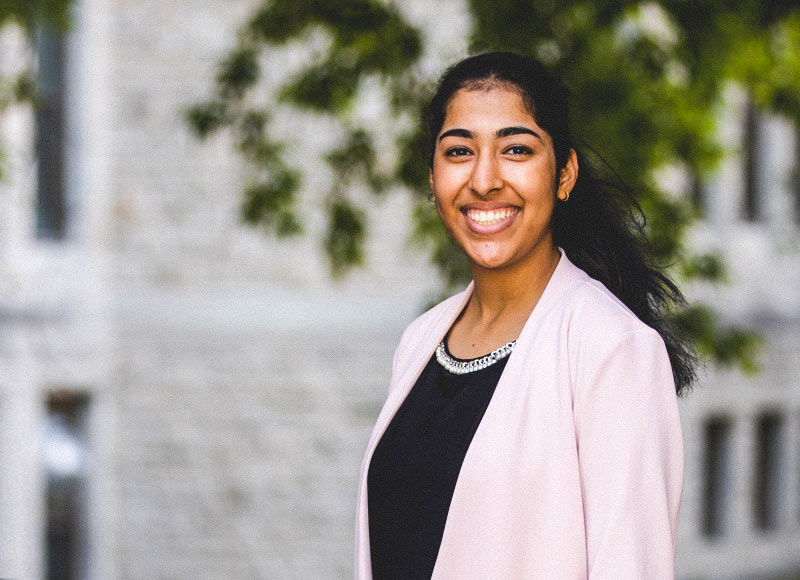 Shubhneet Thind
"Being an immigrant to Canada, living in a low-income family, I've been empowered to help those living in poverty."
Field of study: biological sciences in the Faculty of Science
What she wants to be: an entrepreneur who uses science to uncover solutions to problems, and also finds new ways to support communities in need
What she's done: Thind led the Victoria Albert Project, working at an inner-city school to bring numeracy, literacy and art workshops to students. She also led a committee at her high school to raise money to make education accessible to orphans in Vietnam, providing the orphanage with a computer lab, as well as improved kitchen and dining facilities and access to medications.
Why she's grateful: the Schulich scholarship will free her up to continue her volunteer work involving issues she's passionate about
What she's looking forward to: getting involved with initiatives at UM like Let's Talk Science, which encourages kids to pursue science, technology, engineering and math. "Having explored the various sciences at the U of M through this program myself, I can't wait to become a part of this program and empower young girls to pursue a STEM-related field."
Joshua Bond
"I think the great thing about community service is that everyone wins."
Field of study: mechanical engineering in the Price Faculty of Engineering
What drives him: "There is a lot of teamwork and creativity required in mechanical engineering, and I think that I will enjoy that aspect of it. The idea of designing and creating something from start to finish is one that is greatly interesting to me."
What he's done: Bond was part of a winning team in the Manitoba Envirothon in high school, representing the province in the 2019 international competition. On the volleyball court, he helped lead his team to the AAAA provincial finals, and the talented percussionist organized annual Christmas concerts for patients at Grace Hospital and its hospice.
Why he's grateful: the Schulich scholarship will give him an opportunity to meet other leaders and make connections on his journey to become an engineer
His personal mission: To carry on the legacy of his youngest sister, Keira, who died at 11 from brain cancer. Through the charity Keira's Krusade, Bond has helped raised more than $80,000 for CancerCare Manitoba in support of pediatric brain cancer research, and he delivers monthly care packages to children living with this disease. "It is immensely valuable to me that I continue my sister's legacy and work toward the goal of improving the lives of children diagnosed with cancer, that was also so important to her."
---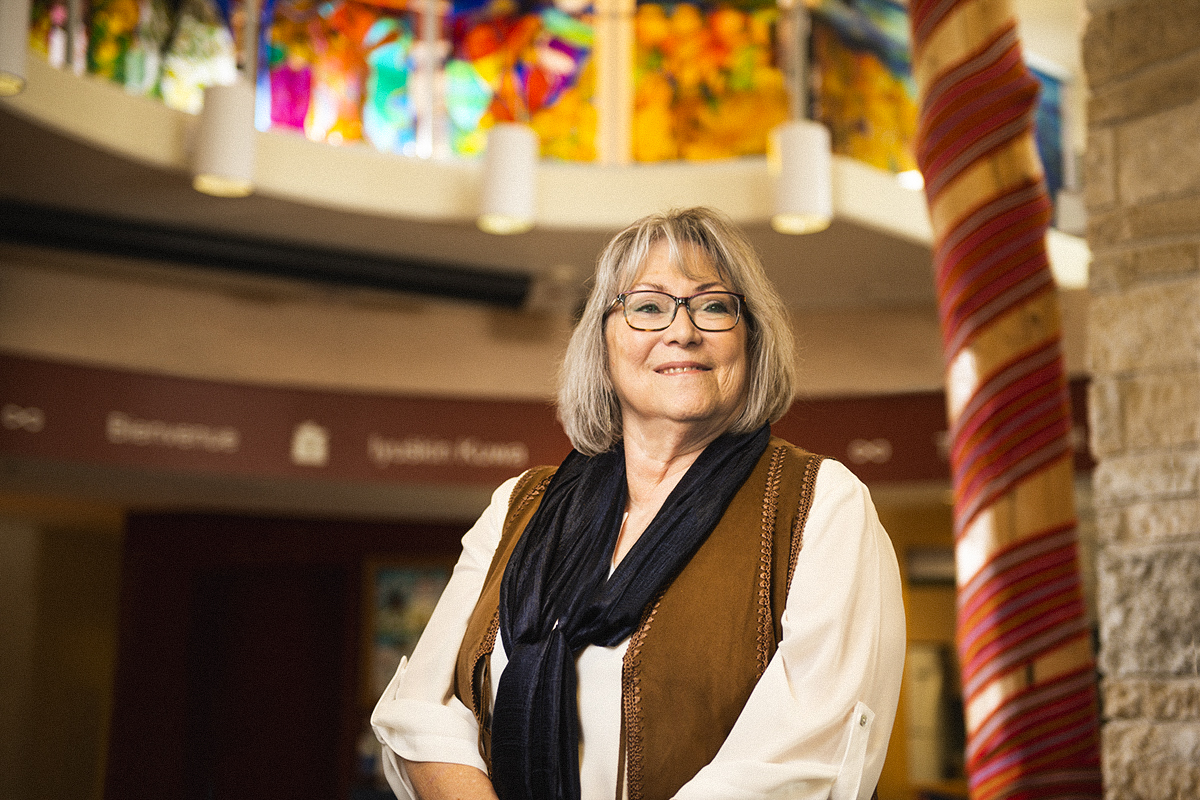 A first among Canada's U15 universities
Growing up in the relatively isolated fishing community of Matheson Island, Dr. Catherine Cook learned early on about the interconnectedness of community.
"You took care of people who needed help, did what you could for those around you. That was instilled in us very early as children—that we were to look out for each other," says Cook [MD/87, MSc/03].
She went on to become a family physician and longtime administrator championing improved Indigenous health. Now, as the University of Manitoba's inaugural VP (Indigenous), she plans on bringing that same sense of community care to areas overlooked, even beyond UM campuses.
Launched in early 2020, the position is the first of its kind among Canada's research-intensive universities.
"We've worked hard to try to meet the needs of students, staff and faculty at multiple levels in different ways, but there hasn't been that outreach to community," Cook says.
"For example, you can have an education strategy where you want to make sure everybody has the same opportunities at the university, but we know many Indigenous students come from a place where their high school or secondary education was limited in some areas. It's important to recognize those disparities exist and work with community to make sure these young people have the kind of systems that support their needs when they're young."
This new position was among the recommendations of a 40-plus page report on Indigenous senior leadership that came from a committee established by provost and vice-president (academic) Janice Ristock [BA(Hons)/83] to develop a university-wide approach that advances UM's commitment to Indigenous engagement, promotes reconciliation and helps address anti-Indigenous racism.
In her new role, Cook plans on continuing efforts to weave Indigenous perspectives, knowledges and cultures across all campuses.
"There's some amazing work people are doing that could be applied across the board," she says. "You may have the vision, but if you don't know who to reach out to it's kind of a little light burning slowly, waiting for someone to come along and help fan it."
It was a Careers Access Program that put Cook on a path towards becoming a doctor. Practicing in remote northern nursing stations, the disparity of service the Métis alumna witnessed left a lifelong impression. She knew then these deeply embedded challenges would have to be addressed through public-health policy and health administration.
Cook has worn many hats: provincial lead of Indigenous health at Shared Health Manitoba, as well as a community health sciences associate professor, head of Ongomiizwin – Indigenous Institute of Health and Healing, and vice-dean of Indigenous Health, all in the Rady Faculty of Health Sciences. She'll hold her new position until 2022.
"I'd love to hear people's ideas and thoughts about where this [position] should go," says Cook. "If there's anything that has been a burning issue for people—Indigenous or non-Indigenous, faculty, staff or students—I'd love to hear it."