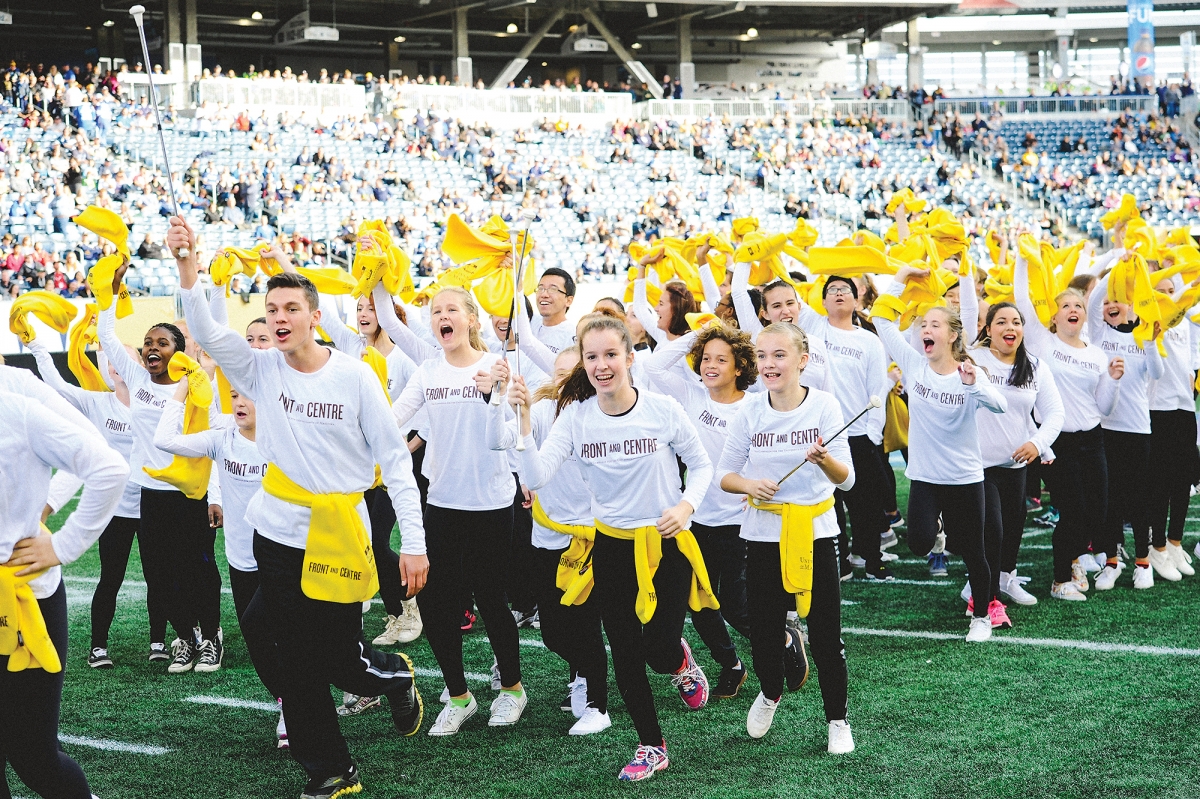 A joyful herd of young people stampeded onto the turf. They danced before spelling out a giant "UM" in formation. The fans gathered at IG Field were about to hear something big.
From midfield, former Bison and retired NFL defensive end Israel Idonije [LLD/14] shared the ambitious goal: $500 million. UM's new campaign would be the largest philanthropic investment in Manitoba's history. Publicly launched at a Blue Bombers' halftime show on Oct. 3, 2015—with $215 million already raised—the campaign saw this accomplished Bisons alumnus return to show his support.
"Seventeen years of age, I stepped for the first time on this field…. I found vision and focus for my life," said Idonije, who is also a member of the President's Campaign Team.
What we didn't know that cool fall afternoon, as fireworks shot up into the sky: More than 60,000 donors—enough to fill the stadium twice—would join in the drive toward our goal.