Class Notes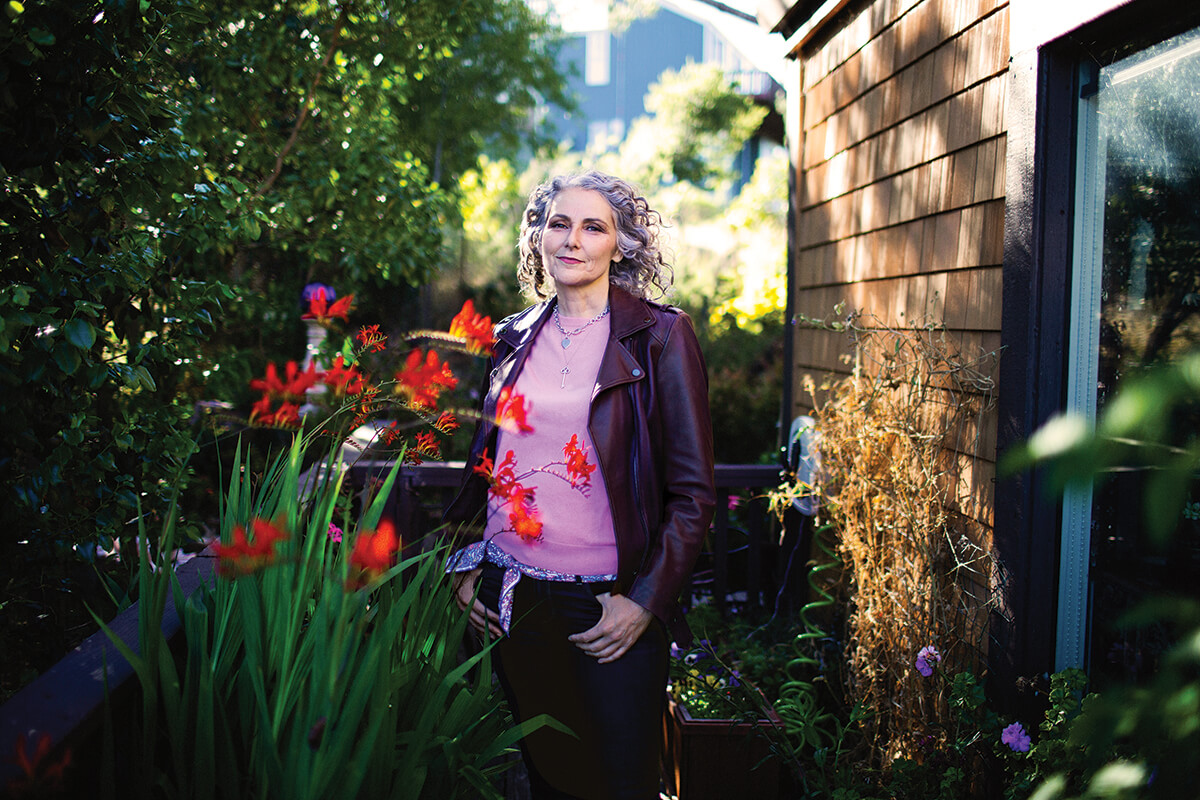 What Everyone's Talking About
The Influencer
When it comes to celebrity grifters, Dr. Jen Gunter [MD/90] doesn't pull punches. For the past 20 years, the Winnipeg-born-and-raised gynecologist has been on a mission to build a better medical internet and dispel misinformation about women's health issues peddled by big names with big followings.
Take this recent mic drop Instagram response to Kourtney Kardashian's vagina gummies: "Your vagina is terrific. If you think you have a health condition, consult an expert not a Kardashian."
Gunter's "little media empire," as she puts it, over a Zoom call from northern California where she now lives and practices, has included bestselling books like The Vaginal Bible and The Menopause Manifesto, columns in the New York Times, her own CBC docuseries, and a medical myth-busting TED podcast called Body Stuff. This spring, she received an honorary doctorate from UM.
All of this started back in 2003. That's when her twin sons were born extremely prematurely (a third son died soon after birth). As she scoured the internet for answers to questions about her sons' medical issues that her doctor couldn't answer, she fell down rabbit holes of misinformation.
Her outspoken approach rubbed many in the medical community and beyond as "unprofessional." Her typical response: "Oh, so giving people good information before they come into the office is bad? Like, sorry."
---
In Brief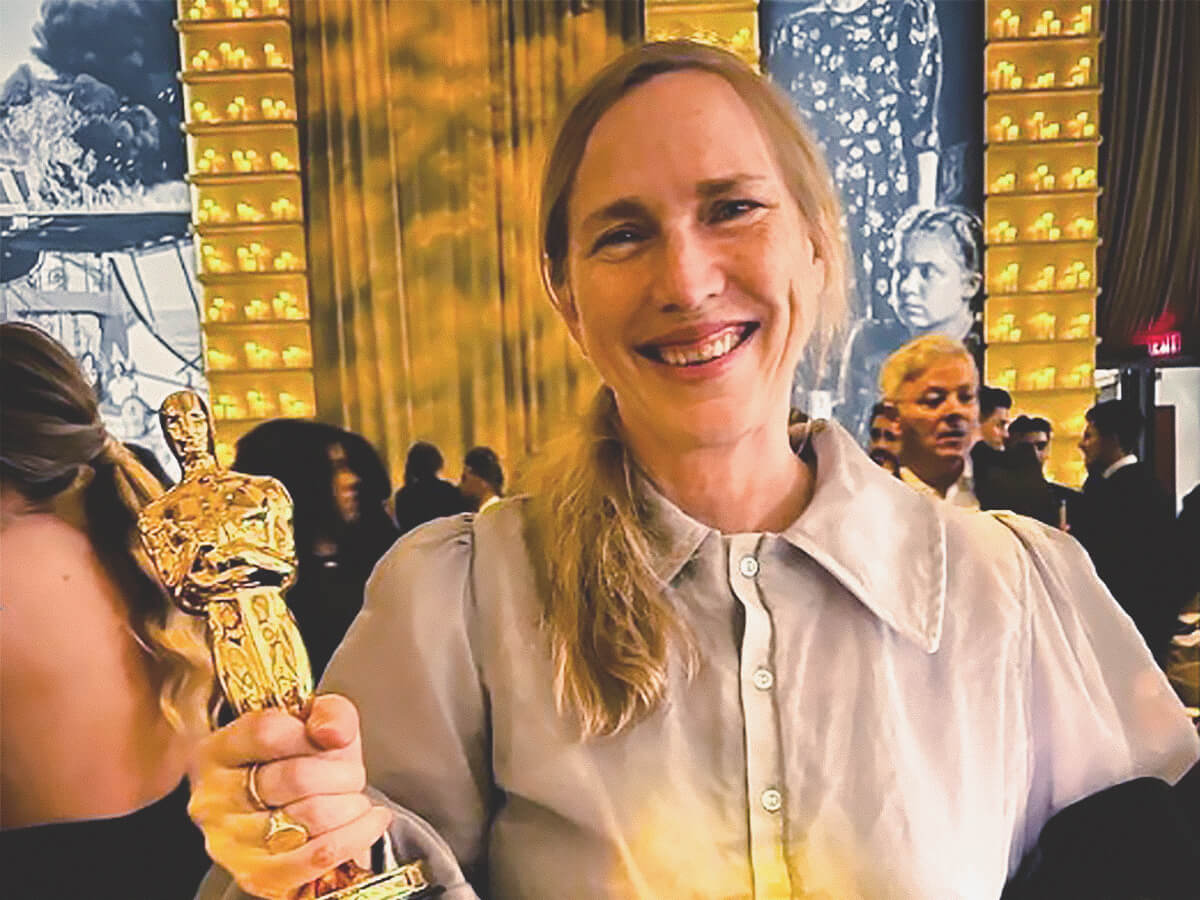 Academy Award Win
The latest bestseller from Miriam Toews [BA/89, DLITT/17]—Women Talking—became an Oscar-winning screenplay in March, with director Sarah Polley's adaptation. Speaking to sexual abuse in a Mennonite community, the film was also nominated for best picture.
Order of Canada
Three members of the UM community received the country's highest honour earlier this year: Indigenous studies professor Patricia Margaret Ningewance, who, with books like Pocket Ojibwe: A phrasebook for nearly all occasions, has helped revitalize Indigenous languages; fellow language advocate and former Senator Maria Emma Chaput [LLD/17], who was recognized for championing the Franco-Manitoban community; and psychologist Gordon J. Asmundson [BA(Hons)/86, MA/89, PhD/91], whose research into mental health showed the link between PTSD, anxiety and chronic pain conditions.
Accolades in Province
Several UM alumni were named to the Order of Manitoba in May: Jamie Brown [BSc/88], the CEO of Frantic Films; John Einarson [BA/73, CertEd/78], a rock music historian and broadcaster; Charles Huband [LLB/55], a judge and community activist for decades; The Honourable Janis Johnson, C.M. [BA/68, LLD/18], Manitoba's longest-serving senator; Dr. Lorrie Kirshenbaum [BSc/86, MSc/88, PhD92], whose research on cardiac cell death has helped to transform cardiovascular care; Terumi Kuwada [BHEc/68, MSW/71], a long-time advocate in human rights and social justice; and Gerry Price, [BSc(ME)/70, MSc/72, LLD/17], the CEO of Price Industries Limited and namesake of UM's Faculty of Engineering.
Leader in Health
Dr. Gigi Osler [BSc(Med)/92, MD/92], a past Distinguished Alumni Award recipient, has been appointed to represent Manitoba in the Senate of Canada. A former president of the Canadian Medical Association, Osler says she'll help give voice to Indigenous Peoples, women, and visible minorities.
---
Under Construction
Chris Schmidt [BSc/16] knows he doesn't have anything resembling a work-life balance—and he's okay with that. He has companies to build.
"Honestly, in your 20s, you should work," says Schmidt, 29. "That's my mindset; just work as hard as you can."
The last time we caught up with him, the young CEO was living at home with his folks so that he could log 120 hours a week. This was 2018, and the year before, his Snapchat filter company, Winnipeg-based Geofilter Studio, grew at an eye-popping 24,000 per cent. (He was the first in the world to develop these venue-based filters, securing clients like McDonald's and Amazon. At its height, Schmidt's team was sending a design every three seconds.)
In 2019, he sold Geofilter's parent company for a price even his parents don't know. "It was enough to allow me to continue doing what I love—which is starting companies—but by no means am I flying in private jets," Schmidt says with a laugh.
His latest love is another Winnipeg tech startup—Pluto Ventures, an AI company best known for the social commerce platform Parallel. It takes the guesswork out of shopping for clothes online by matching users with others of the same body measurements. Users can see how a particular outfit looks and fits on their doppelganger and then buy it.
Parallel has big competition from the likes of Instagram and Pinterest, but it's going well, says Schmidt. Last summer, the platform announced it had over 100,000 users in 191 countries. The big goal is one million users.
Schmidt has the pedigree to help Parallel get there. At age 10, he started his first company, a Winnipeg tree-banding business (which is still going). By 25, he had built five more companies. "Every business I build, I go after bigger and bigger problems," he says.
So what's the next one? He's not sure. But the clock is ticking. "If I'm lucky, I have 60 more years to work, so I'd be lucky to build six to 10 more businesses. That's it. And when you start to think of it like that, it's like, oh man, I don't actually have as much time as you'd think."
Watch the video // As the inaugural guest for the Faculty of Science's donor-funded Entrepreneurship Speaker Series, Chris Schmidt talks shopping by body dimension, rapper Anderson Paak and designing 250 different personalities for digital avocados.
---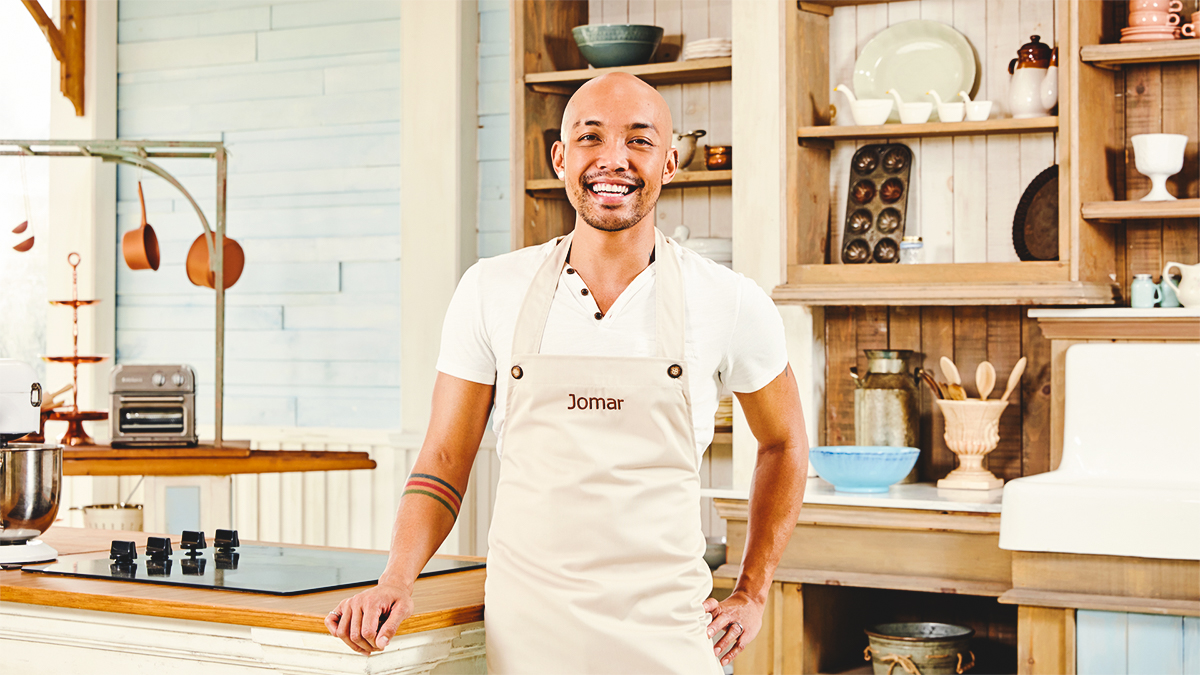 Engineering in an Apron
Toronto-based structural engineer Jomar Manzano [BSc(CE)/10, ExtEd/16] brought a different type of building know-how to The Great Canadian Baking Show. Manzano made it to the fourth episode of the CBC reality show's sixth season. He hopes his TV appearance helps other queer Asian folks feel seen, while putting a spotlight on traditional recipes. "Canada has just had a taste of Filipino food," Manzano said on the show. "And I hope that my experience here tells other Filipinos to go out there and showcase our food."
---
New Chief
E.J. Fontaine [DipAg/87], one of three Indigenous alumni featured in the short film below, became Chief of Sagkeeng First Nation in April. Fontaine is the founder of Anishinabek Consultants Inc., a firm dedicated to promoting Indigenous socio-economic development, and co-founder of AMIK Inc.—Canada's first Indigenous job board. "I can attribute a lot of my success…to the School of Agriculture. It's very practical management training," says Fontaine, who grew up on the Winnipeg River and whose grandfather was a grain farmer.
The film Indigenous Voices—Sharing our Agricultural History and Journey is part of a series for Indigenous community members to share their stories, history and culture with UM students, staff and the Manitoba agri-food industry.
---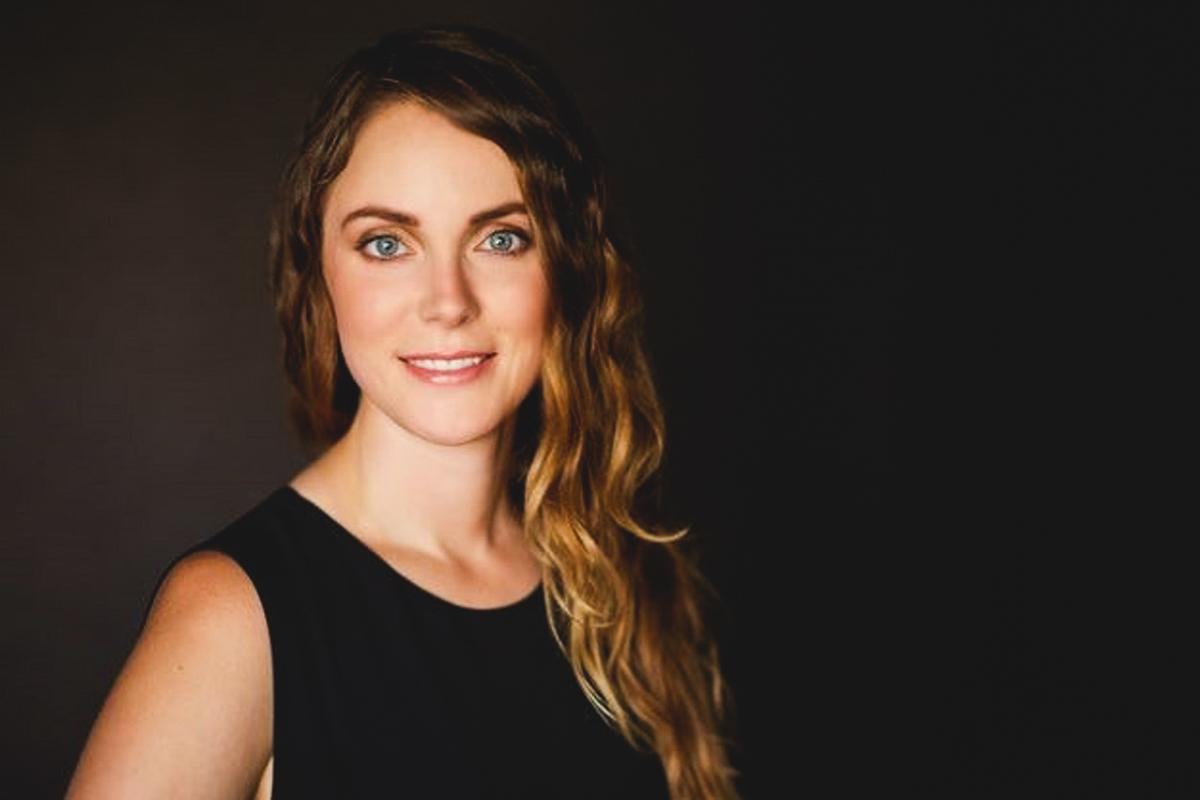 Alum Mentor Awarded
Asper School of Business alum Nicole Zajac [MBA/18], a partner and chief financial officer at Penner Oil, received the Chartered Professional Accountants of Manitoba's 2023 Early Achievement Award. She was recognized not only for her personal growth but her dedication to student development. Since graduating from UM, she's mentored student teams for JDC West, western Canada's most prestigious business competition. "You get a sense of excitement about what is coming down the line," says Zajac.
---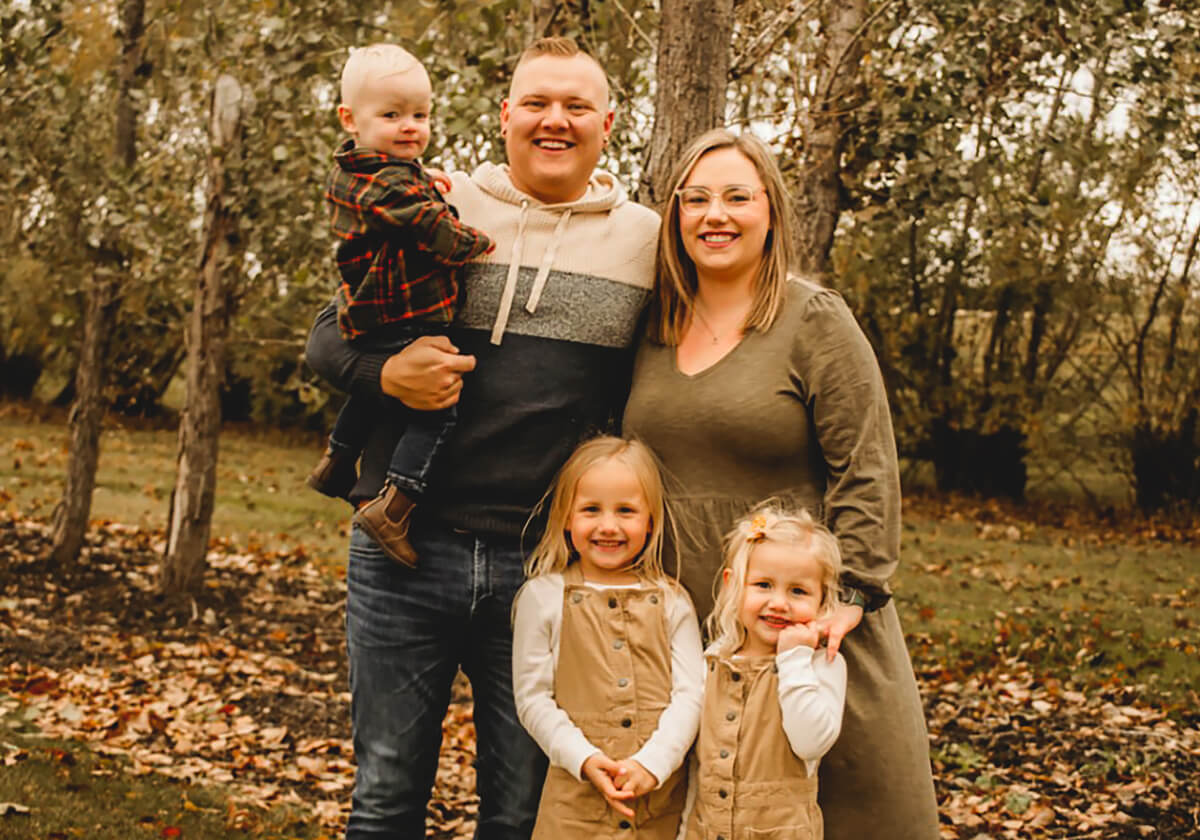 Ones to Watch
Harley Siemens [DipAg/16] and his partner Brooklyn were named Manitoba's Outstanding Young Farmers for 2023. Both are fourth-generation egg farmers and the first egg producers to win the coveted award for under 40. After graduating from UM, Harley returned to the family farm, helping transform operations into state-of-the-art, free-run aviary barns to meet the demand for cage-free eggs. He says, "Agriculture has always been my passion and pride."
---

Book Corner
Throughout her career as a gallery director, curator and author, she's championed Western Canadian artists. Now Senator Patricia Bovey [LLD/21] has produced what's been called the most ambitious survey of Western Canadian art to date. Western Voices in Canadian Art shares more than 260 works, with insights from Bovey's studio visits and conversations with artists. A former curator and director at the Winnipeg Art Gallery, Bovey was the first art historian and museologist appointed to the Senate.
From miniature mountains to excavated caves and exotic animals—English Garden Eccentrics, by renowned landscape architect and historian Todd Longstaffe-Gowan [BES/81], reveals obscure outdoor spaces of English garden makers from the early 17th and 20th centuries. Longstaffe-Gowan, a lecturer at New York University (London) with an international practice based in the U.K., is also a gardens advisor to Historic Royal Palaces (he redesigned Kensington Palace Gardens to mark the Diamond Jubilee of Queen Elizabeth II.) The New York Times wrote: "English Garden Eccentrics profiles about two dozen mavericks who astonished visitors with sculptured terrain…. Hydraulics powered thunderous waterfalls, man-made mountaintops were covered with pulverized white stone to simulate snowfall, and grottoes teemed with ceramic gnomes or pet kangaroos."
Ten women who journey from victims of the child welfare system to survivors, and beyond, share their stories in UM Chancellor Anne Mahon's latest release. Proceeds of Overcome: Stories of Women Who Grew Up in the Child Welfare System support youth in care and those transitioning to adulthood. At the launch, Mahon [BScHEc/87] spoke to the courage of the women who put their trust in her. "When a person shares their story with someone, that is an act of love. And then when the story is received, it's an act of love. So there's a lot of love in this book."
Psychologist D.L. (Donna) Stephen [PhD/87] wrote the biography Edward Feuz Jr.: A Story of Enchantment from a unique perspective—as a kid, she and her family would drive from their Los Angeles home to the Canadian Rockies every summer to climb with Feuz, one of Canada's most influential mountaineers. He had followed in the footsteps of his father, one of the first Swiss guides hired by the Canadian Pacific Railway to develop alpinism and draw in tourists. Feuz Jr. became the first to stand upon the summit of more than six dozen peaks and was still climbing at age 90.