Archive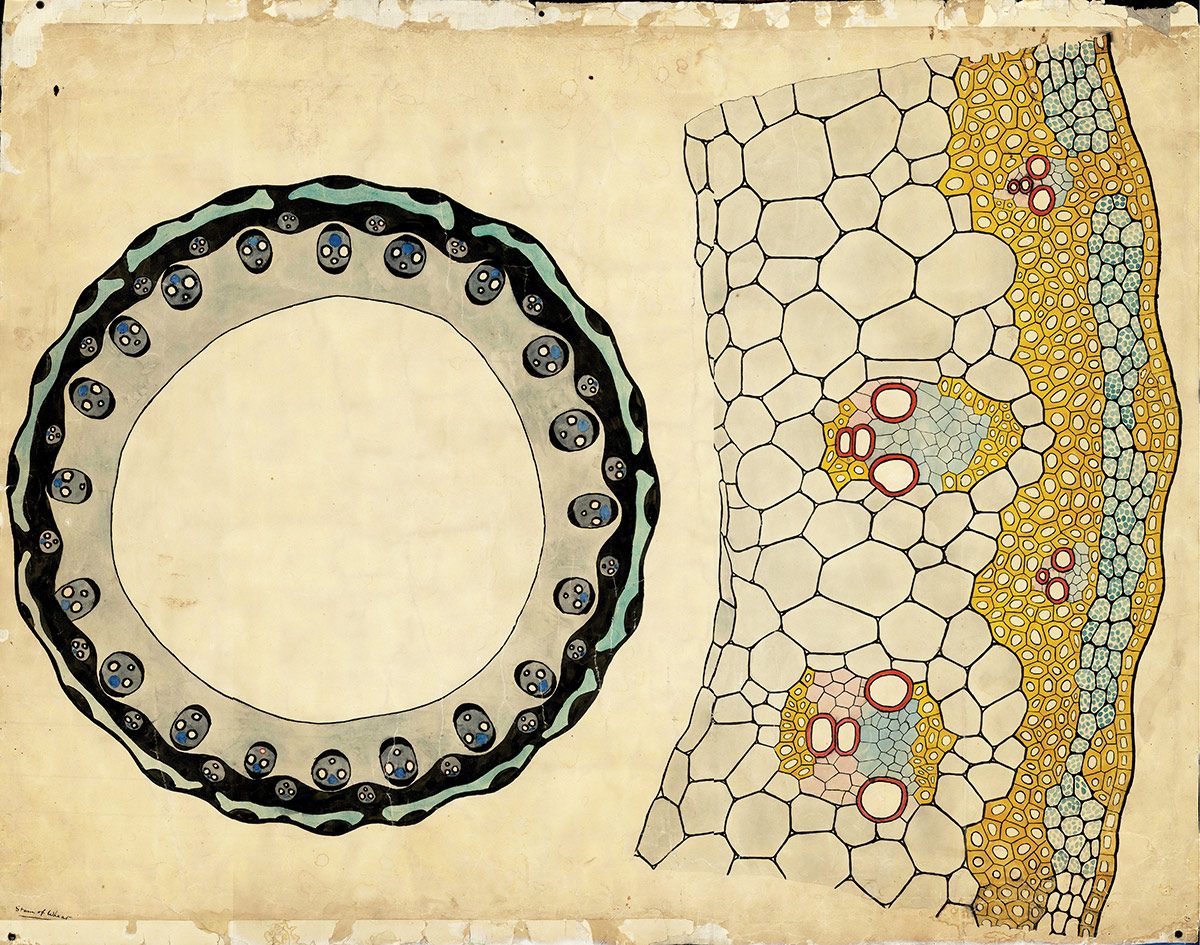 In an old cabinet in the Buller Building' faculty uncovered beautiful botanical images' diagrams and charts in ink and watercolour dating back to the early 1900s.
It turns out most of these artworks were the personal creations of the building's namesake: naturalist A.H. Reginald Buller' who came from Birmingham' England to become one of the University of Manitoba's original six professors.
Buller was the first to teach botany and geology. He was an internationally recognized expert in tree disease' fungi and wheat rust' who made his own intricate illustrations—some more than a metre wide—to use in lectures.
The multi-talented professor also played the piano' sang' recited Shakespeare's works from memory and wrote poetry. Many of his poems had a scientific bent' and most were' according to U of M biology professor and historian Gordon Goldsborough [BSc (Hons)/81, PhD/86]' "wincingly awful."
Buller also wrote limericks and' in fact' coined one of the most famous and often-quoted of all time' waxing on the effects of the theory of relativity: There was a young lady named Bright'/Whose speed was far faster than light./ She set out one day'/ In a relative way'/ And returned home the previous night.
Buller was far less traditional than the stoic limestone building that took his name nearly two decades after his death. The eccentric scientist lived his entire life in downtown Winnipeg's McLaren Hotel' wore clothes until threadbare' and was known to spend all night watching a fungal spore under a microscope.