Archive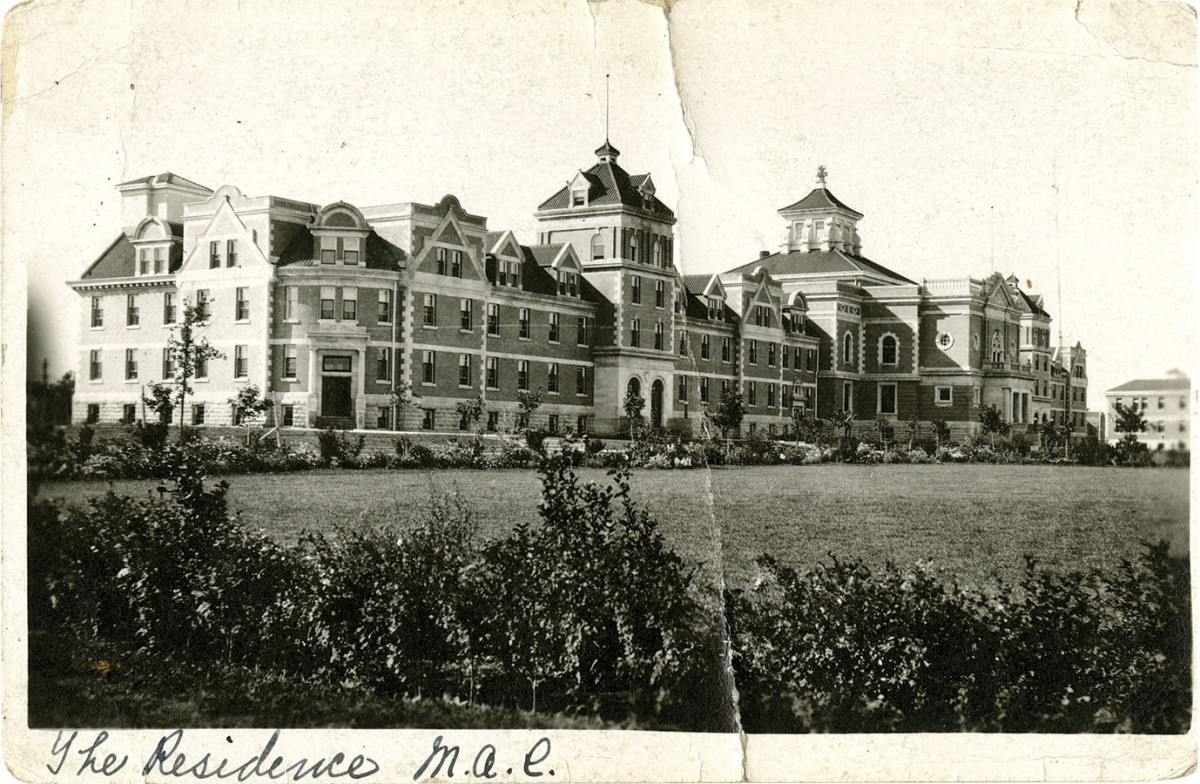 Taché Transformed
Fall 2015
One of the original Fort Garry campus buildings constructed in 1911, Taché Hall operated as a student residence for 100 years; a home-away-from-home for countless students, and a primary setting for their extracurricular misadventures—as many alumni will tell you.
Even students who didn't live in the iconic residence probably visited Taché Hall at some point to socialize, eat in the dining hall, catch a basketball game, or even a concert.
At the very least, most students have admired Taché Hall's eye-catching Georgian architecture while lounging on the quad.
The newest chapter in Taché Hall's story is the Taché Arts Project, which brings the School of Art, the Desautels Faculty of Music and the theatre program together under one roof to encourage creative collaborations.
The historic building, which finished the first phase of refurbishment in September 2015, includes newly renovated practice rooms, classrooms, faculty offices and student studios. The auditorium is in the process of being transformed into the 150-seat John J. Conklin Theatre, and new home of the Black Hole Theatre Company. Additionally, the Taché Oak Room, which once served as the main student dining hall, is now home to the Eckhardt-Gramatté Music Library.
With the renovation of Taché Hall near completion, construction continues on the next two phases of the project. When complete, the new facilities will house large rehearsal rooms and the 500-seat Desautels Concert Hall.