Archive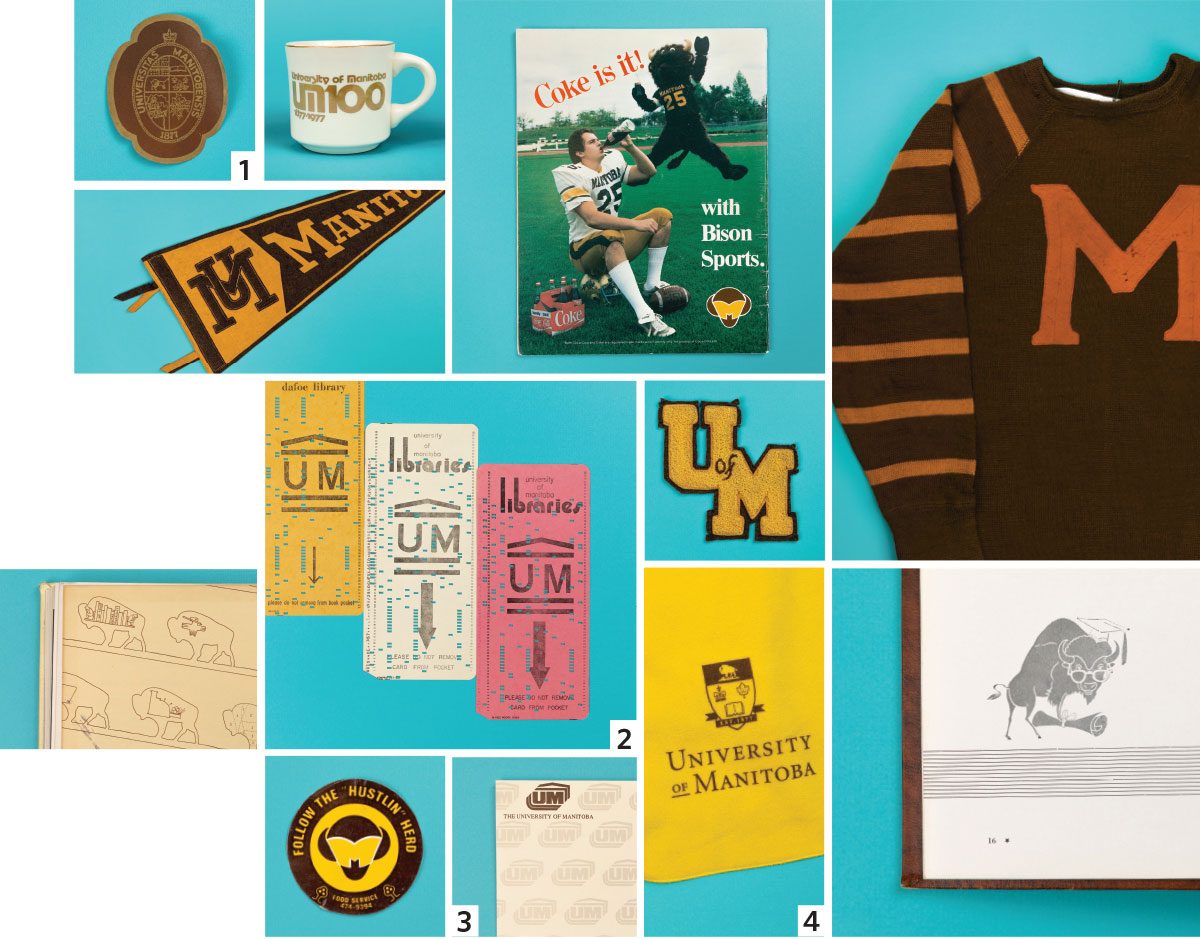 With the recent introduction of the university's new logo' we looked back at its evolution over 142 years—on our coffee mugs' our letterhead' even in Coca-Cola ads.
"Each iteration seems to speak to the values or marketing priorities of a given era'" says Lori Yarchuk [BFA(Hons)/86]' UM's associate vice-president of marketing communications' who helped launch the 2019 update.
First came the crest' which still appears on degrees today and pays homage to Manitoba and the university's three founding colleges (1). Students would make their own jerseys and pennants' proudly displaying this shield and prairie colours brown and gold (think soil and wheat sheaf).
It wasn't until the 1970s that the university adopted its first official logo' a minimalist graphic that seems to reference the columns of the Administration Building (2).
A mini makeover in 1981 produced a more stylized look (3)' but 20 years later' UM would circle back to its roots. The revamped logo incorporated elements of the historic crest (4).
What's always taken centre stage no matter the brand direction? The bison. The iconic animal has adopted many personas in promo materials: from studious cartoon (in glasses and grad cap) to fierce beast calling for us to "follow the hustlin' herd."