Influencer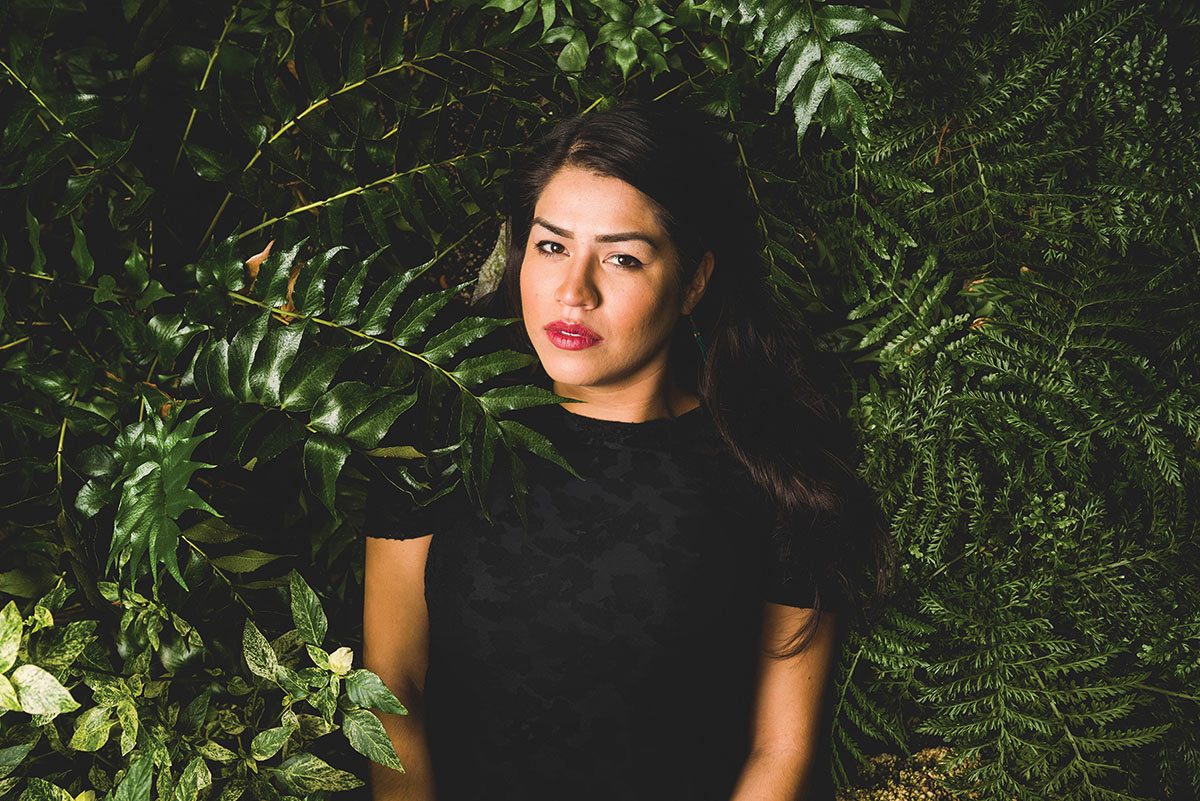 Inspired Space
Spring 2018
Cheyenne Thomas was just a kid when she discovered how transformative creativity can be.
She tamed the overgrown field behind her grandmother's house by tying together the tops of long prairie grasses to make room for "a teahouse," complete with tables built from pieces of old wood she found in the garage.
Come winter, she and her brother, Jordan, would fashion snow forts with elaborate tunnels and candled alcoves. Her grandma, Annabelle, would crank the headlights of her Cavalier so they could work into the night. "My granny is one of the biggest inspirations in my life," says the up-and-coming designer. "She just wanted us to freely create, because she didn't get to grow up like that."
Thomas [BEnvD/13] learned how a space takes its shape from the energy of the people who gather there. "It's about the spirit of the people who continue to pursue mino bimaadiziwin—that's Anishinaabemowin for the good life," she says.
This environmental design grad, at 27, is a driving force behind the vision for the Indigenous Peoples' Garden at Assiniboine Park. The project is part of a $70-million park expansion to develop Canada's Diversity Gardens—a collection of gardens showcasing the country's cultural mosaic through plants.
Her partner in the initiative? Her father, David Thomas [BEnvD/00, MArch/07], who helped design Migizii Agamik – Bald Eagle Lodge on the Fort Garry campus. She spent much of her youth in her dad's studio. "We feed off of each other's passion," she says.
Thomas describes Indigenous design as modern, innovative and connected to the land. It's also complex and often misunderstood.
"There are definitely stereotypes on design for any Indigenous community. For ours, it's that it's only about teepees or turtles or forms like that—very iconic structures," she says. "But there are a lot of architects and designers right now that are using the other principles and values we have embedded in our culture, like sustainability. The principle has been used for thousands of years in our culture. It's about not taking more than you need."
It was important the concept for the Indigenous Peoples' Garden grow in collaboration with community members, including other young people and Elders.
Design ideas include: a welcoming fire to sing around, migrating stones brought in from various Indigenous communities, traditional medicines like sage and sweet grass that people can pick, and garden-grown traditional foods to prepare in the outdoor kitchen.
Thomas also envisions unique structures symbolizing the presence of Indigenous people on the land, glowing among the trees.
"They'll look a little different, mysterious," says Thomas, "and lit up from the inside."