From the President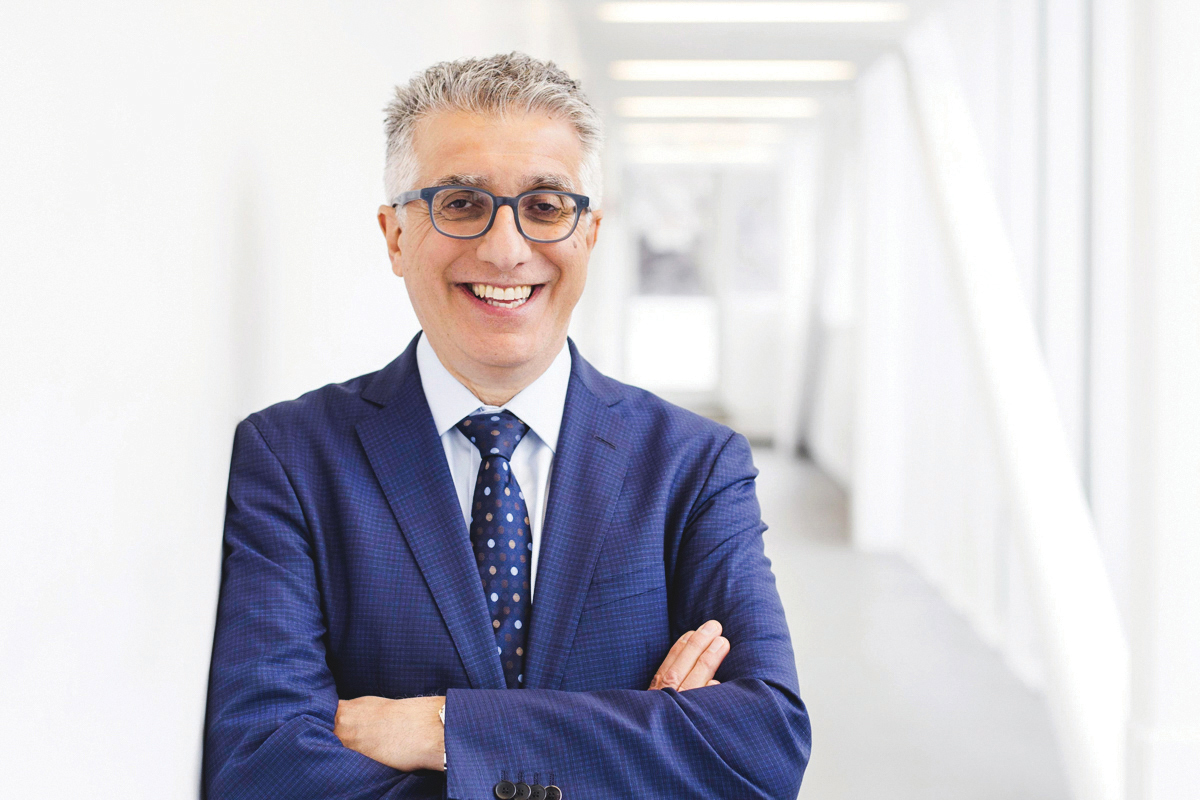 Inspiration Everywhere
Fall 2021
"Professor Benarroch!"
My wife and I turned to see a young man running towards us, huge smile, hands waving. We were on one of our evening walks down Corydon. When the young man caught up to us, I remembered him right away. He's an Asper grad, a former international student from Africa, and it was wonderful to hear how he's doing.
"I'm a Canadian citizen now," he said, with great joy. He gave me his business card and told us about his work and how grateful he is for the life his University of Manitoba education helped him create.
I absolutely love these encounters with alumni and students. As UM's president, nothing is more motivating than hearing the stories of our university community's impact.
And that impact has never been more apparent than during this pandemic.
I'm writing this after having just hosted a Homecoming 2021 panel discussion on moving from pandemic to endemic with four alumni who have demonstrated outstanding leadership in the fight against COVID-19: Dr. Marcia Anderson [MD/02], Dodie Jordaan [BA/09], Dr. Joss Reimer [MD/08, MPH/13] and Dr. Jo Ann Unger [MA/04, PhD/12].
What struck me the most in that conversation was how UM has been intrinsic to every layer of Manitoba's COVID response. Our UM community is training medical professionals, advancing critical research, leading at the highest levels of public health, guiding First Nations health, leading the vaccine effort, helping businesses innovate, and shining a light on mental well-being. In these efforts and so much more, UM alumni are there, charting the course.
Look at Vincent Cheung [BSc(CompE)/03], who says of his work with Facebook's Artificial Intelligence-New Experiences team, "We literally built the future." Cheung shares some of the challenges he and his team faced developing new communications technology and how rewarding it is to see their innovations help people connect.
Zahra Moussavi [PhD/97] is bravely researching treatments for patients with Alzheimer's disease. Having experience with dementia in my own family, I think Moussavi is a hero for taking on such an insidious illness. Every step of progress creates more hope that we can unlock memories and help keep minds healthy for longer.
For Moussavi, Cheung and others featured in this issue, their work is fueled by a personal connection, by curiosity, by a drive to make a difference, and by the stories of impact along the way.
I know this pandemic has lasted far longer than most of us anticipated in March 2020. At times, I think of Sisyphus, endlessly pushing his rock up the hill, and wonder how many waves of this pandemic we may be asked to endure.
Then someone taps me on the shoulder, or calls out to me on the street, and I'm reminded of the triumphs—big and small—that make it all worth it.
UM alumni have truly been there for us when we needed you most. Thank you for inspiring us, and for reminding us that UM is changing lives for the better, every day. I know we will continue to tackle our world's most pressing challenges and create a better future for all with the support and leadership of this remarkable community.