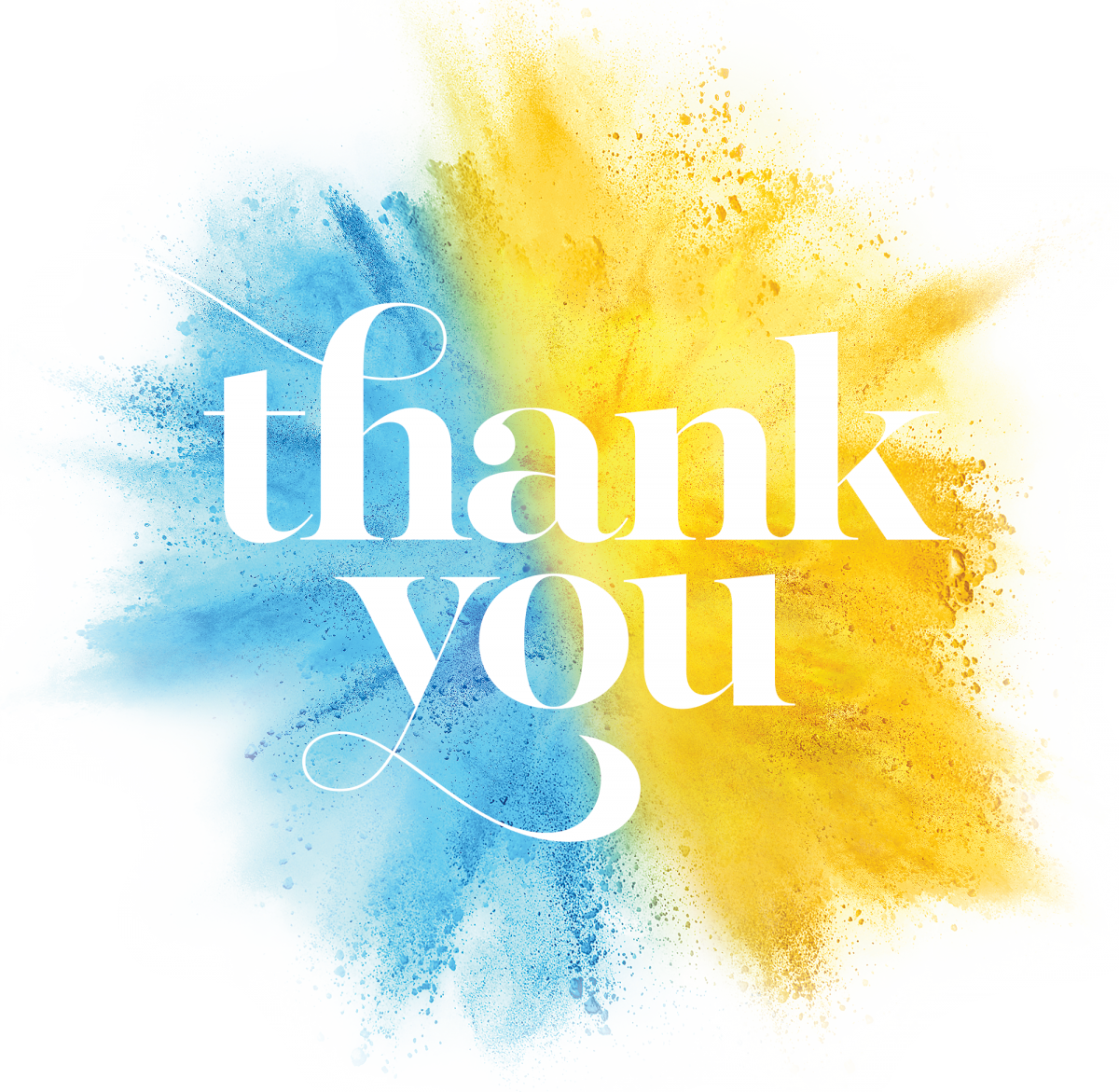 Grateful for our donors
Spring 2020
We celebrate every donor who gave to Front and Centre, who stepped forward to empower UM students and faculty to do great things. Here are some of the faces behind the gifts set to have a transformative impact for years to come.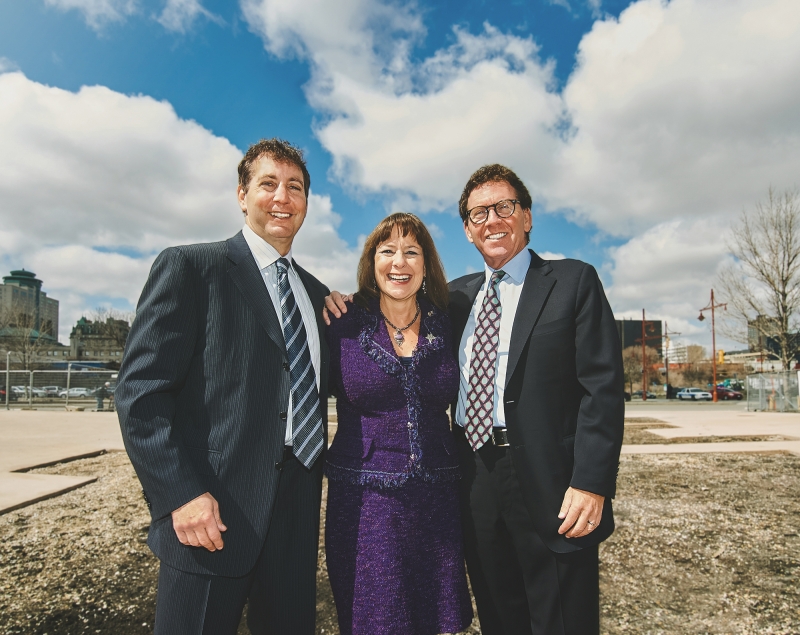 – Leonard Asper
The Asper family believes greatness can emerge from anywhere and anyone. Building on a legacy of philanthropy that began with parents Israel [BA/53, LLB/57, LLM/64, LLD/98] and Babs [BA/54], the next generation—David [BA/80], Gail [BA/81, LLB/84, LLD/08] and Leonard—step forward time and again. The Foundation's most recent gift of $5 million will establish The Asper Foundation Entrance Bursary, removing financial barriers and making university possible for hundreds of students each year.
---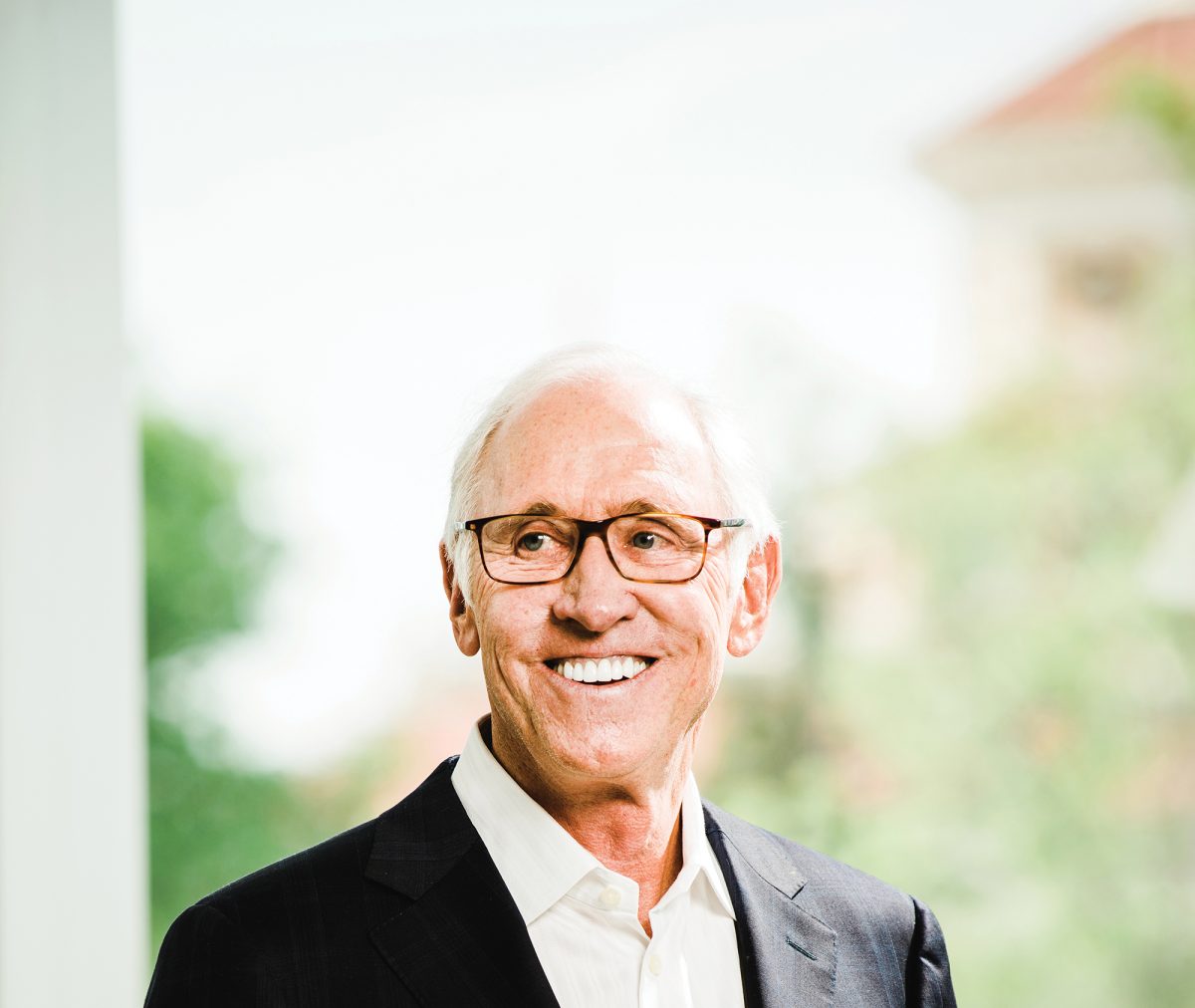 "The best investment you can make."
– Stu Clark
That's how this visionary oil and gas entrepreneur sums up his support for a new generation of business leaders. Stu Clark [BComm(Hons)/76,LLD/11] made a historic $10-million gift to the I.H. Asper School of Business to inspire further collaboration between students and faculty, bring global experts to the school to exchange ideas and fund new grants for innovative research. One of the university's biggest champions, with a lifetime of giving totalling $19.3 million, this UM alumnus sees the boom that comes from big ideas. Welcome to the Stu Clark Graduate School.
---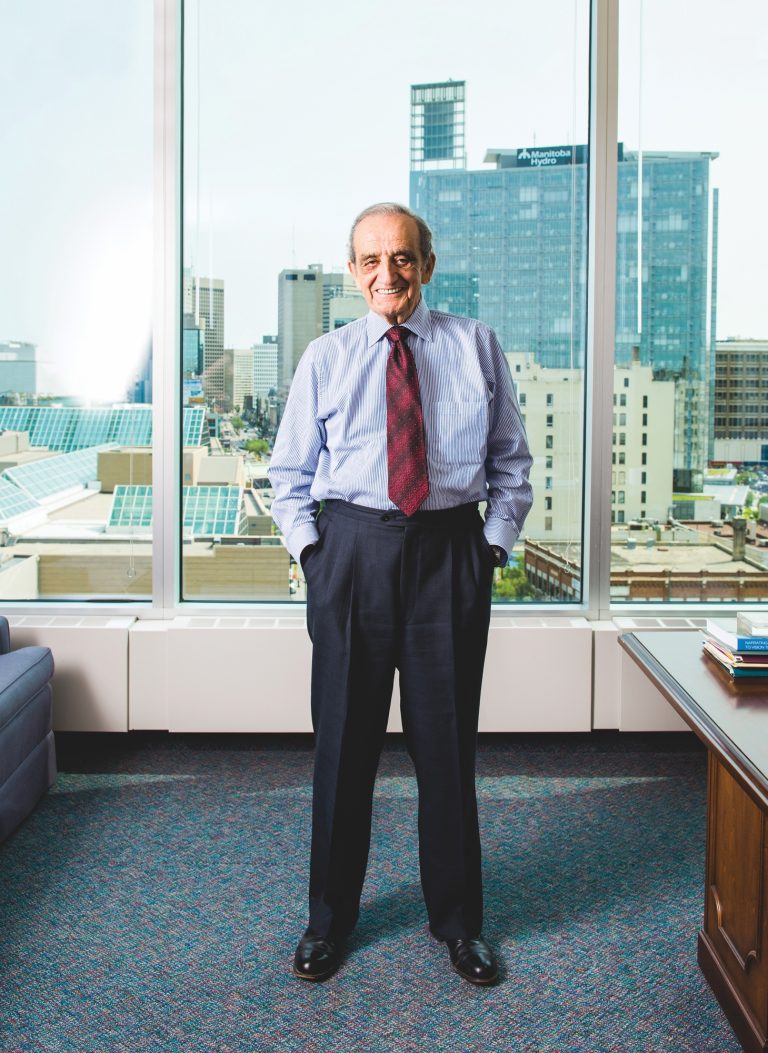 "Over the years we have proven that reconciliation is better than discord, that diversity is a positive in society."
– Arthur V. Mauro
A steadfast philanthropist, Chancellor Emeritus Arthur Mauro [BA/49, LLB/53, LLM/56, LLD/87] is elevating human rights on the world stage. More than 150 UM researchers focus on human rights and social justice issues, empowered and amplified through The Mauro Family Foundation's history of generosity that created the Arthur V. Mauro Institute for Peace and Justice. The Foundation's most recent gift of $5 million endowed a crossfaculty research chair to further support local and international peace-building initiatives, and made possible a master of human rights program. It's another step towards Mauro's vision of Manitoba, like Geneva before it, becoming a global hub of advocacy.
---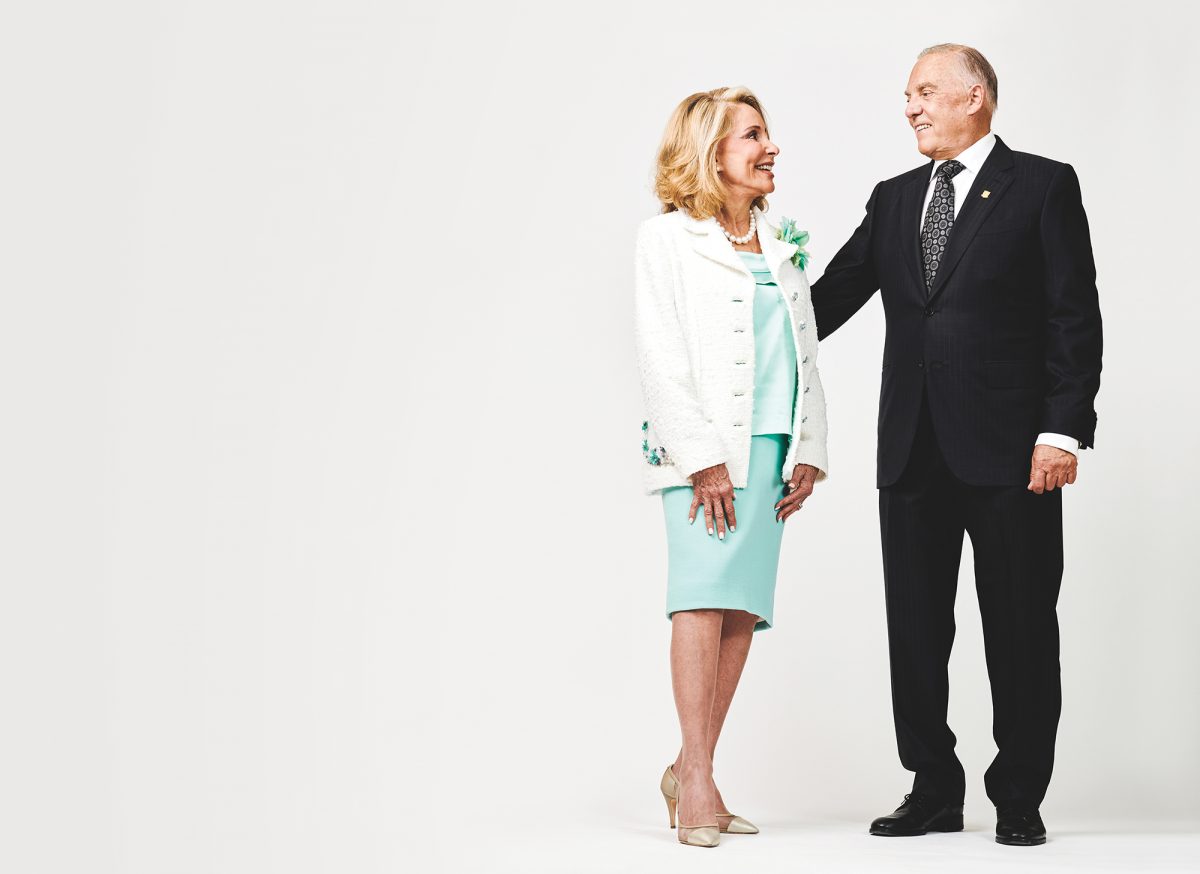 7.5 million new reasons to smile.
Welcome to the Dr. Gerald Niznick College of Dentistry. In May 2018, Gerald [DMD/66, DSc/02] and Reesa Niznick donated $7.5 million—the largest gift in the history of the College. With lasting impact, this investment will help oral health professionals take the lead in improving dental care for Manitobans. It was the ingenuity of this alumnus that gave rise to the modern dental implant. His products benefit the lives of millions. And his and Reesa's philanthropy will enrich learning for generations to come.
---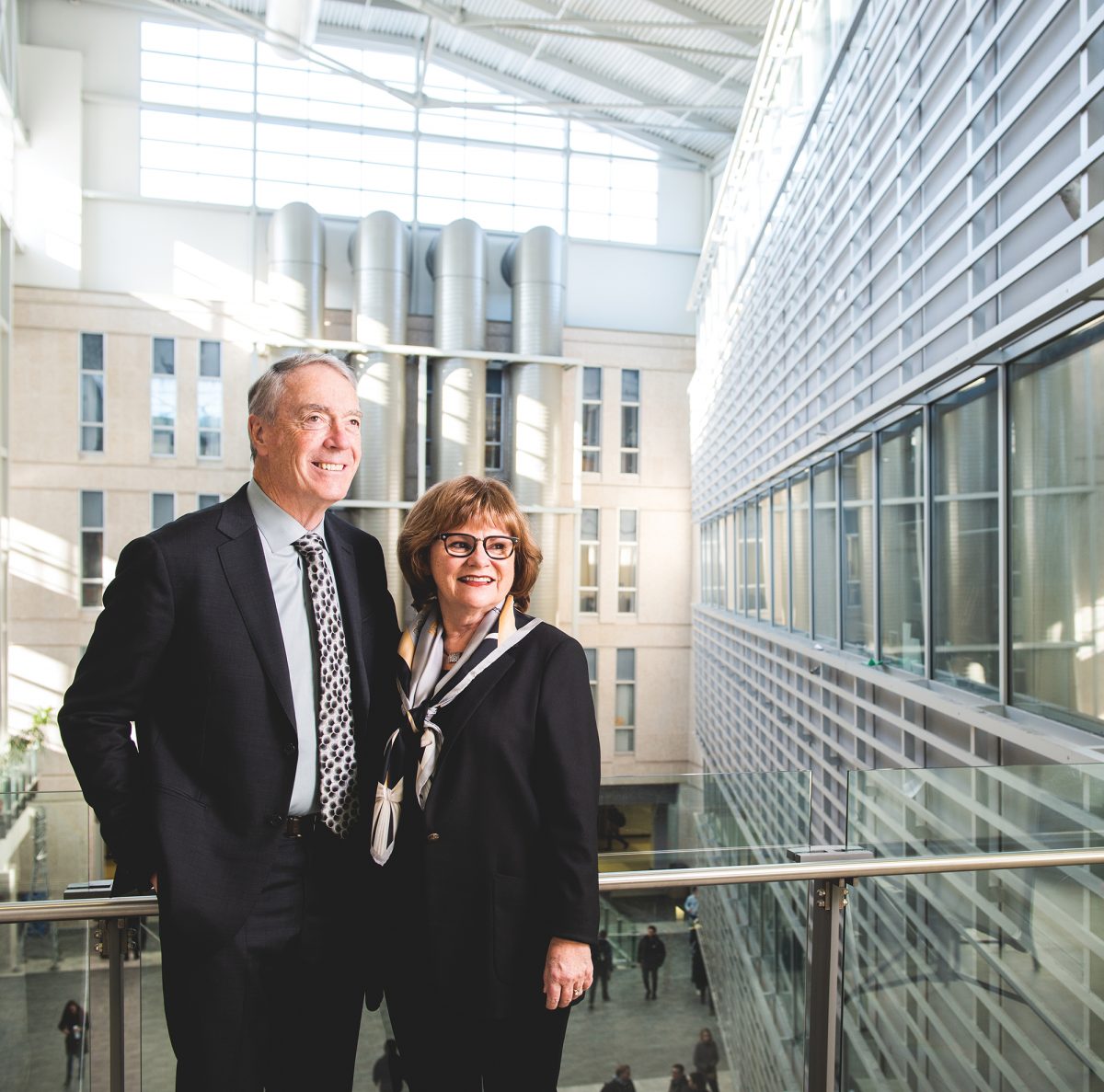 "Manitoba needs more engineers. They will help seek solutions to tough issues and drive the success of our industries, and therefore, our province."
– Gerry Price
They're the problem solvers and the solution finders. And now, Manitoba engineers for years to come will benefit from an industry-shaping gift from Gerry [BSc(ME)/70, MSc/72, LLD/17] and Barb Price [BHEc/69, CertEd/70]. After graduating from UM, Gerry earned his PhD in Mechanical Engineering and Applied Mechanics from Lehigh University. His commitment to education has only deepened since then. The couple's most recent contribution to UM—$20 million—is the largest ever to the newly named Price Faculty of Engineering, and will bolster teaching resources in a profound way. This latest donation brings the total given to Front and Centre by Gerry, his family and Price Industries to $23.4 million, building on their decades-long legacy of support for UM students.
---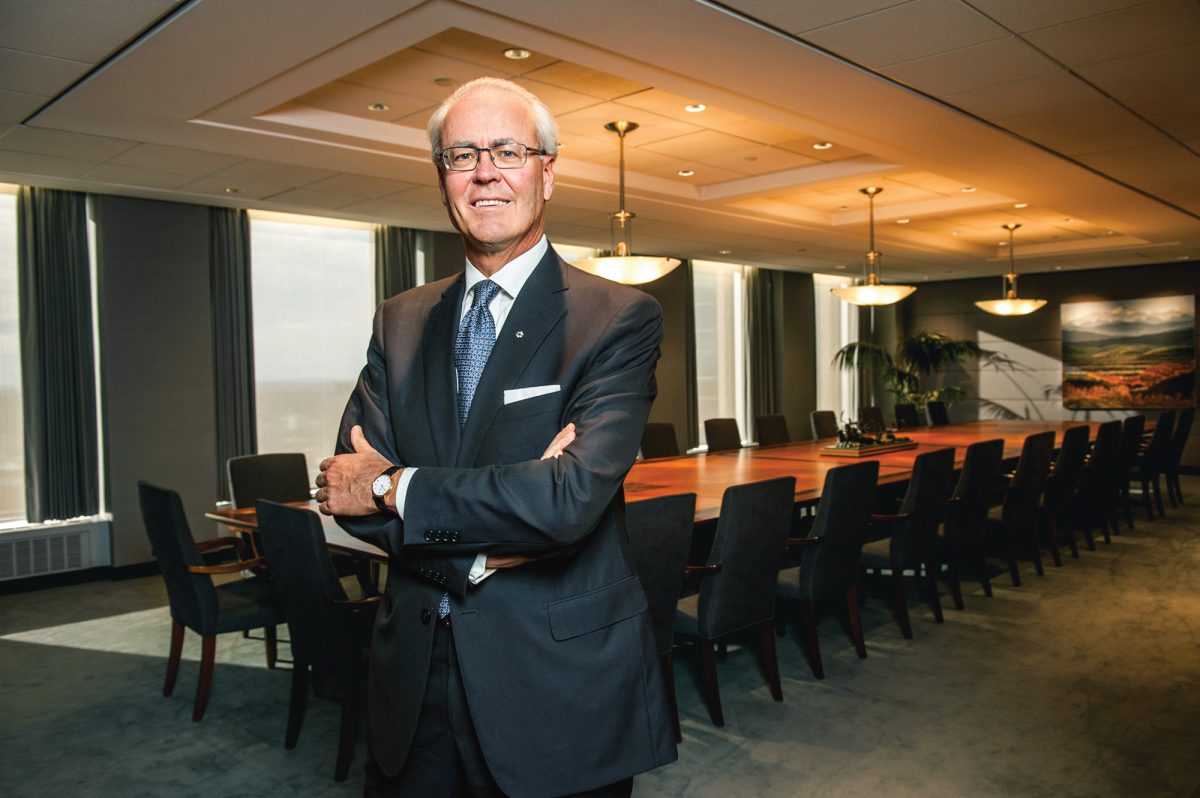 "All of us who have been enriched by a university education can appreciate how critical the spaces and facilities are to the success of our experience."
– Hartley T. Richardson
Places and spaces at UM are built on the strongest possible foundation—the support of our community. In April 2016, Hartley Richardson [BComm(Hons)/77, LLD/04], president and CEO of James Richardson and Sons Ltd., announced a philanthropic investment of $10 million, from the Richardson Foundation, to reimagine, rebuild and re-create learning environments. By challenging others to match its commitment, the Foundation will have a $20-million impact on classrooms, laboratories and learning spaces on our campuses.