In the News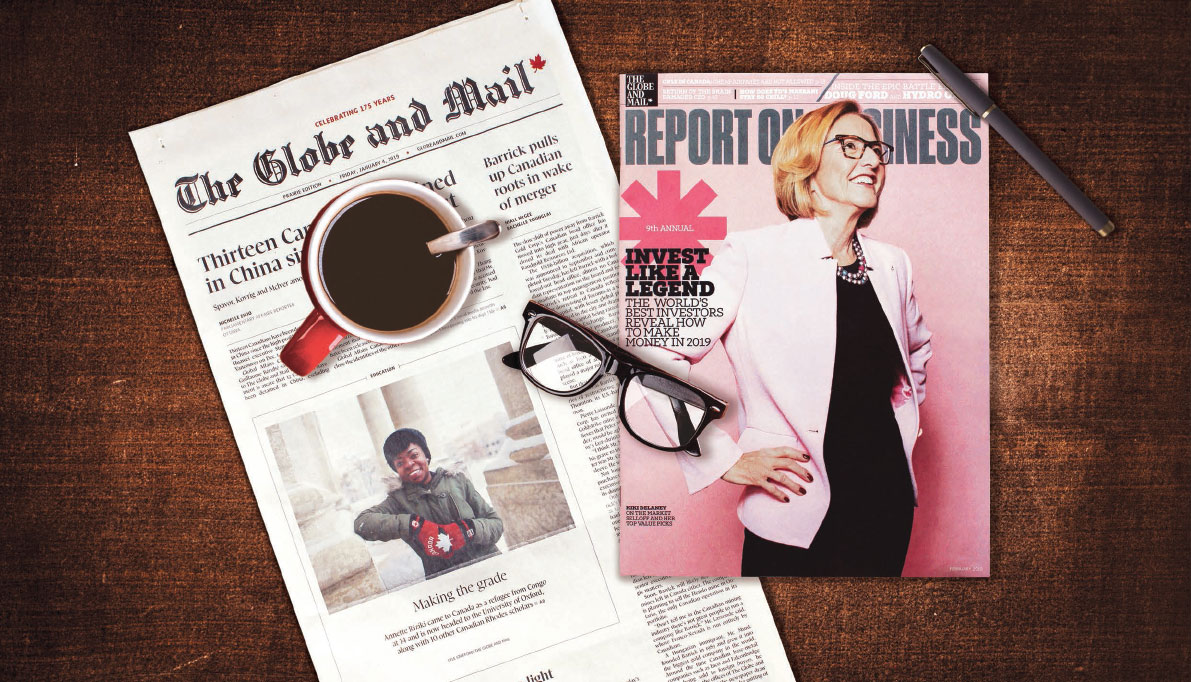 Front Page Alumnae
Spring 2019
ONE TO WATCH
Annette Riziki [BA(Hons)/18] is the University of Manitoba's 99th Rhodes Scholar. She landed on the front page of The Globe and Mail after receiving the prestigious scholarship for students who are Oxford University-bound.
Riziki plans on pursuing a master's degree in refugee and forced migration studies, inspired by her early experiences in the Democratic Republic of Congo. She'll focus her research on resilience.
The U of M has produced more Rhodes Scholars than any university in western Canada.
The honour—and the opportunity that comes with it—felt like a long shot when she applied.
"It's something I never expected," she says. "It's such a huge turning point in my life."
ONE WHO'S ARRIVED
She took over Bay Street and now the cover of Report on Business magazine.
U of M alumna and donor Kiki Delaney [BA/69, LLD/11] grew up in Winnipeg learning about the stock market from her currency-trader dad, who immigrated from Holland after the Second World War.
Delaney's first move in finance? Sales assistant at Merrill Lynch. By 1992, she founded what is now Delaney Capital Management—one of Canada's leading investment counselling firms, managing more than $1.8 billion.
She once shared with us her outlook on life: "You only get one pass, so try not to screw it up."