Lifetime Achievement
Patricia Patkau, CM [BID/73] and John Patkau, CM [BA/69, BES/69, MArch/72]
'Radically rethinking everything'
The best spaces are more than just beautiful. They speak to the social, political, economic and cultural environment in which they reside. It's this complexity that drives Patricia and John.
Since establishing Vancouver-based Patkau Architects in 1978, they have brought their juxtaposition of culture, connection and community to high-profile and highly meaningful projects across Canada, the United States, Asia and the Middle East—from schools, colleges and universities to galleries, community centres and bridges.
From the outset, the couple was intrigued by the potential of public buildings to shape society over time. They call research 'play' and find joy in discovery: from uncovering new ways to bend plywood while designing ice-skating shelters to dreaming up new approaches to sacred spaces like a temple. In Winnipeg, we experience their vision at the beautifully appointed Millennium Library and our very own innovative ARTlab and Taché Hall redevelopment.
Patricia has brought her expertise to universities across the United States and is Professor Emerita at the University of British Columbia. John has served as a visiting professor at Harvard and Yale. They were made members of the Order of Canada in 2005.
---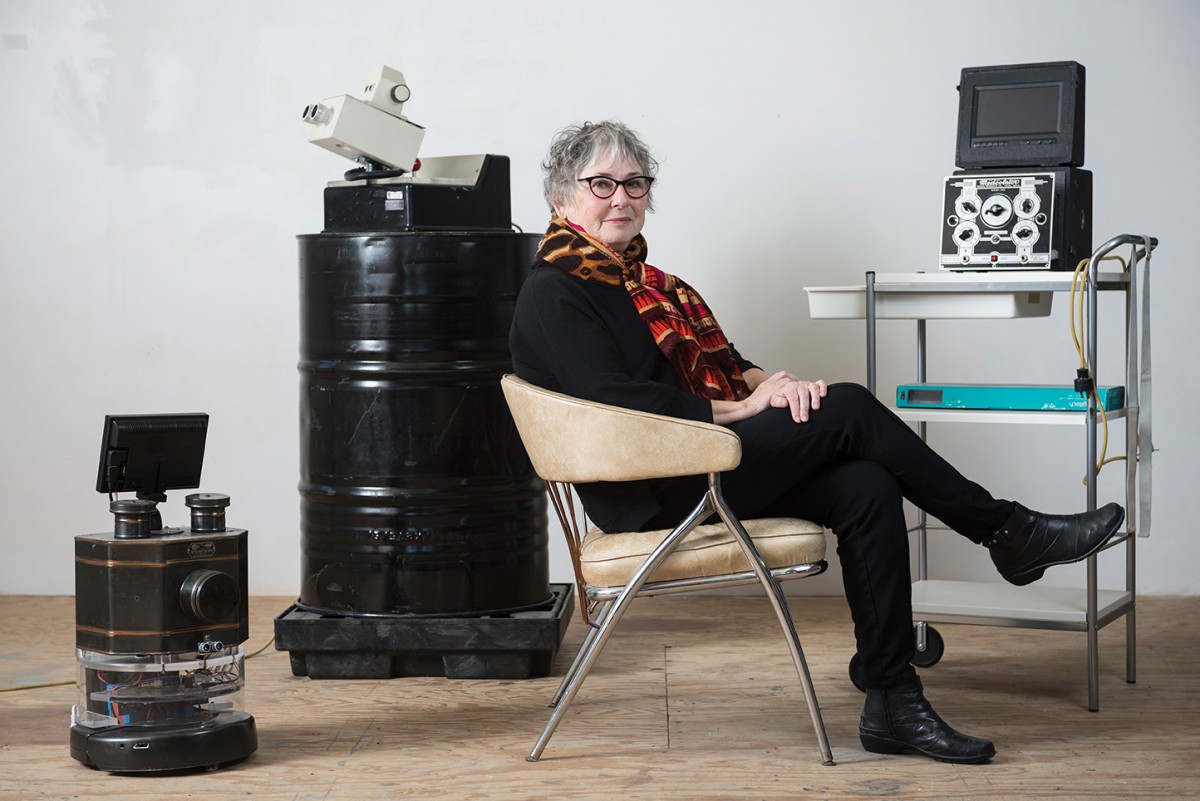 Photo by David Lipnowski [BA(HONS)/08]
Professional Achievement
Reva Stone [BA/68, BFA(Hons)/85]
Defining the genre of new media
Known for her large-scale installations, Reva uses technology to comment on the constantly changing relationship between human and machine.
Exploring science and technology, from protein molecules to autonomous robots, she invites her audience to grapple with concepts like private versus public and what it means to be human.
She works with Mentoring Artists for Women's Art to guide developing artists, and has participated in Artists in the School for many years, making connections in communities that often don't have ready access to artists.
Reva received the Governor General's Award for Visual and Media Art in 2015.
---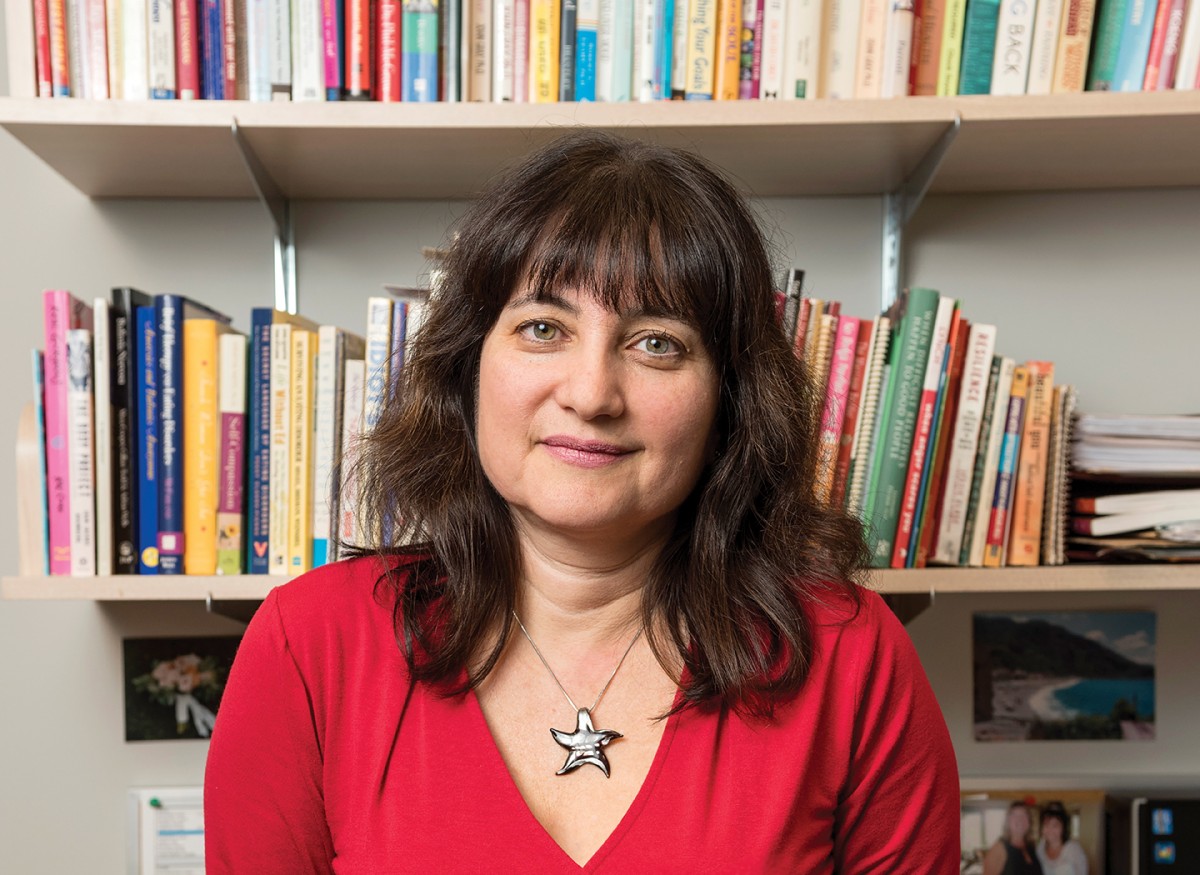 Photo by David Lipnowski [BA(HONS)/08]
Service to the University of Manitoba
Isabella Wiebe [BMROT/86]
Charting the course from self-harm to self-worth
She has dedicated her career to young people on the cusp of self-discovery. As an occupational therapist, Isabella works mainly with young women with eating disorders, instilling confidence along the way.
She is a tireless advocate for her field and her alma mater. She engages alumni of the university's master's program and takes on leadership positions in local and national associations. Isabella has volunteered with the university's Career Mentor Program for 20 years, and has met with more students than any other of its 700 mentors.
Within the hectic health-care system, she teaches her OT students to take their time. Isabella's many interns cite her enthusiasm, honesty and steadfastness and call her an exemplary role model.
---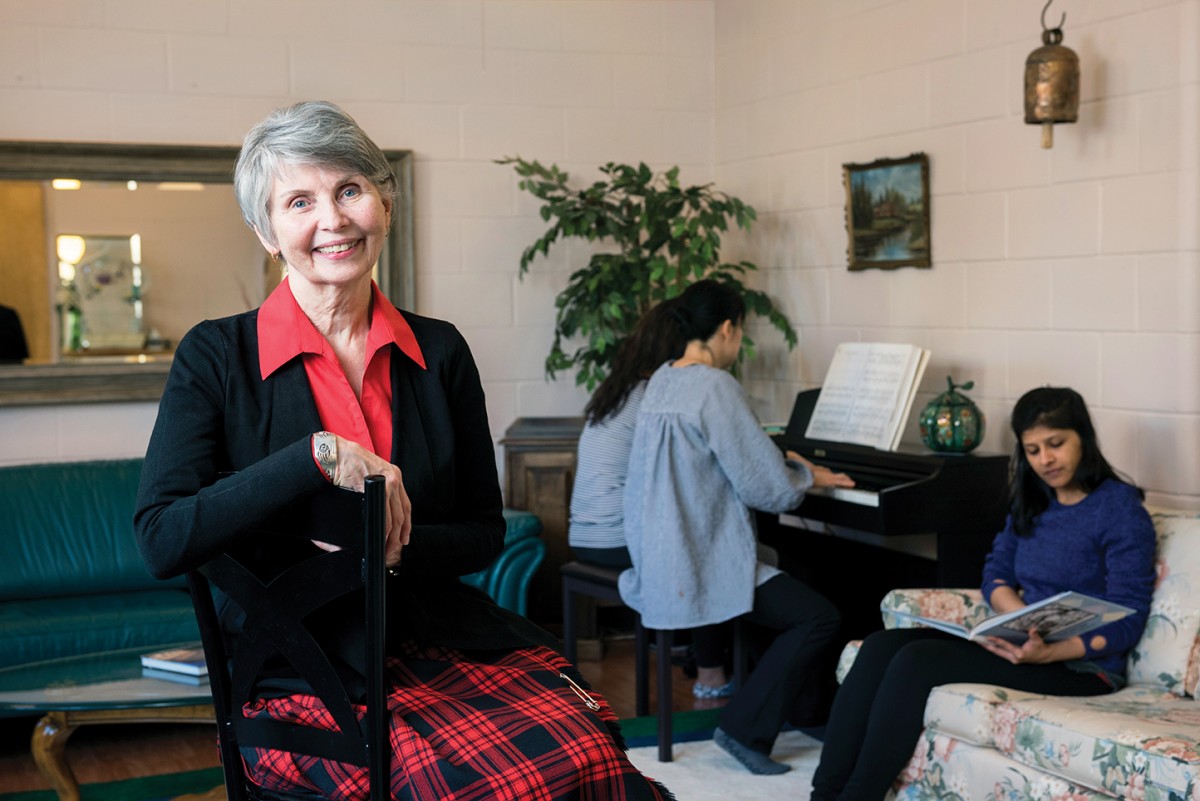 Photo by David Lipnowski [BA(HONS)/08]
Community Service
Sister Lesley Sacouman [BA/75]
Creating a place to call home
I loved the people but the place was so dirty; it was filled with mice and cockroaches and bedbugs. I thought I'd have a nervous breakdown. But again, I found the perspective to say, 'No, I can fly home today, regardless of price, I'm fortunate.' So I went through it and came back and realized I wanted to not only work with disenfranchised people, but live with them. And House of Peace came about. There are 20 women in our community, from all countries, from all faiths. It's beautiful, truly. I think beauty and order help healing."

Sister Lesley looks out for those in need and brought to life a system of care for disenfranchised people.
She co-founded Rossbrook House in 1976, which now provides alternative schooling and nutrition, music, leadership, and Indigenous culture programs for 80 children and young mothers every day. In 2004, she opened the Holy Names House of Peace for immigrant and refugee women in transition. Living with these women from countries around the world, she offers us a timely lesson in empathy.
Sister Lesley brings together the marginalized and the elite, and in the face of grim realities, helps them to see possibility.
---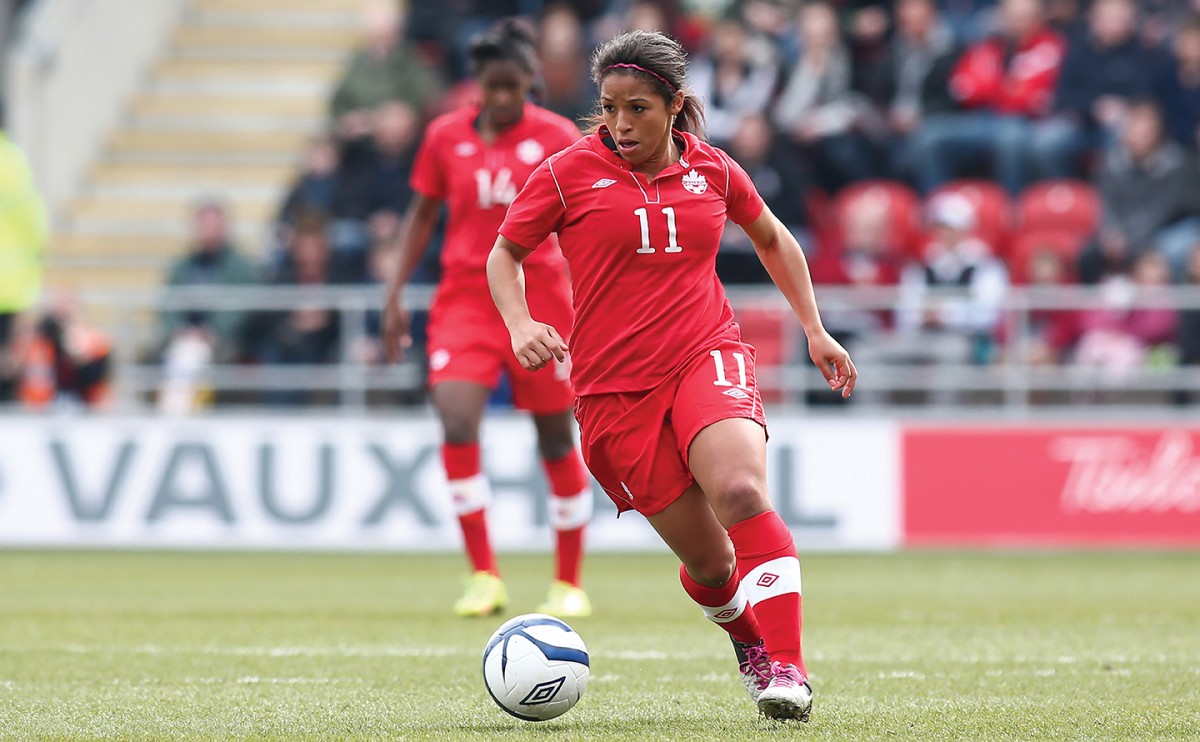 Photo Courtesy of Canada Soccer
Outstanding Young Alumni
Desiree Scott [BA/16]
Tearing up the field as The Destroyer
This national soccer star and two-time Olympic bronze medallist has brought the tenacity her fans love to more than 100 games internationally.
Desiree is, without question, the U of M's most esteemed soccer player and continues to hold the record for most points and assists in a Bison career.
Now in her third season as a midfielder for the FC Kansas City Blues, she also serves as a trusted leader on the Canadian National team, positioned fourth in the world—the highest rank it's ever received.
She credits KidSport Winnipeg for key support she received early on, pushing her towards her dream. She
is now a proud ambassador for the organization that removes the financial barriers that keep kids from playing organized sport. Desiree's annual soccer camp for young girls has raised thousands.
---