Local Roots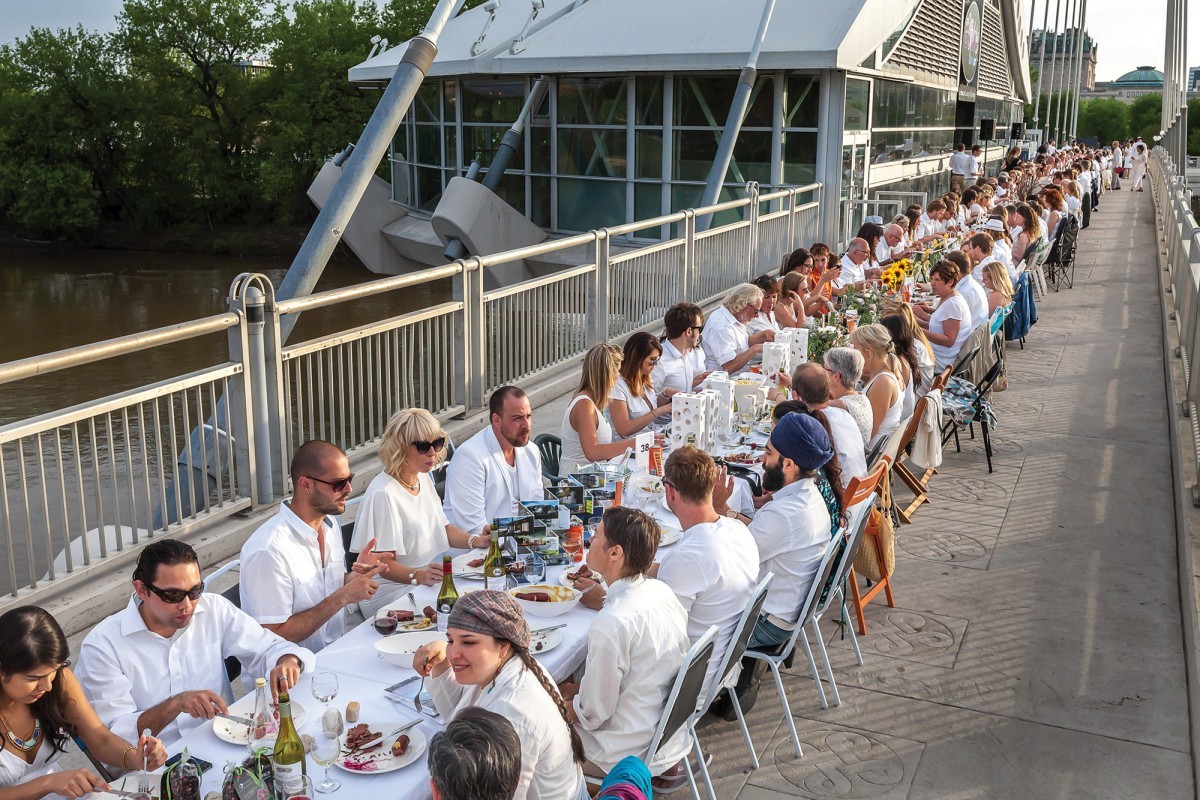 Bringing it to the Table
Spring 2016
Quirky. Interesting. Gritty. Resilient. That's how architect Johanna Hurme [BEnvD/99, MArch/02] describes Winnipeg.
"And in the last six or eight years it's become a real Mecca of design culture that we are fortunate enough and excited to be a part of." Her firm, 5468796 Architecture, with fellow U of M alumni Sasa Radulovic [BEnvD/99, MArch/03] and Colin Neufeld [BEnvD/00, MArch/03] invited Winnipeg creative-types (1,200 of them) to take part in a one-of-a-kind dinner party in 2014. Hurme and her colleagues had just returned from a world tour hosting dinners (for 12) with architects in places like Lisbon, Tokyo and Sydney.
In these cosmopolitan cities, Winnipeg is fascinating design-wise, with its frozen rivers and unique construction challenges. "It's very exotic," explains Hurme, who moved here from Finland as a high school exchange student.
The city breeds its own aesthetic, born out of unique conditions. Hurme says their unconventional condo building alongside the Disraeli Overpass—that ended up looking like a flying saucer hovering in the air—took its shape to overcome the drawbacks of the industrial neighbourhood.
"I think there's something very Winnipeg about that. It's not about frills and gimmicks but dealing with the realities. And you can still arrive at something that might be inspiring." Her philosophy when starting something new: Forget everything you know.
"So you can see all of the possibilities— and extract the unexpected."
Related stories: