End Scene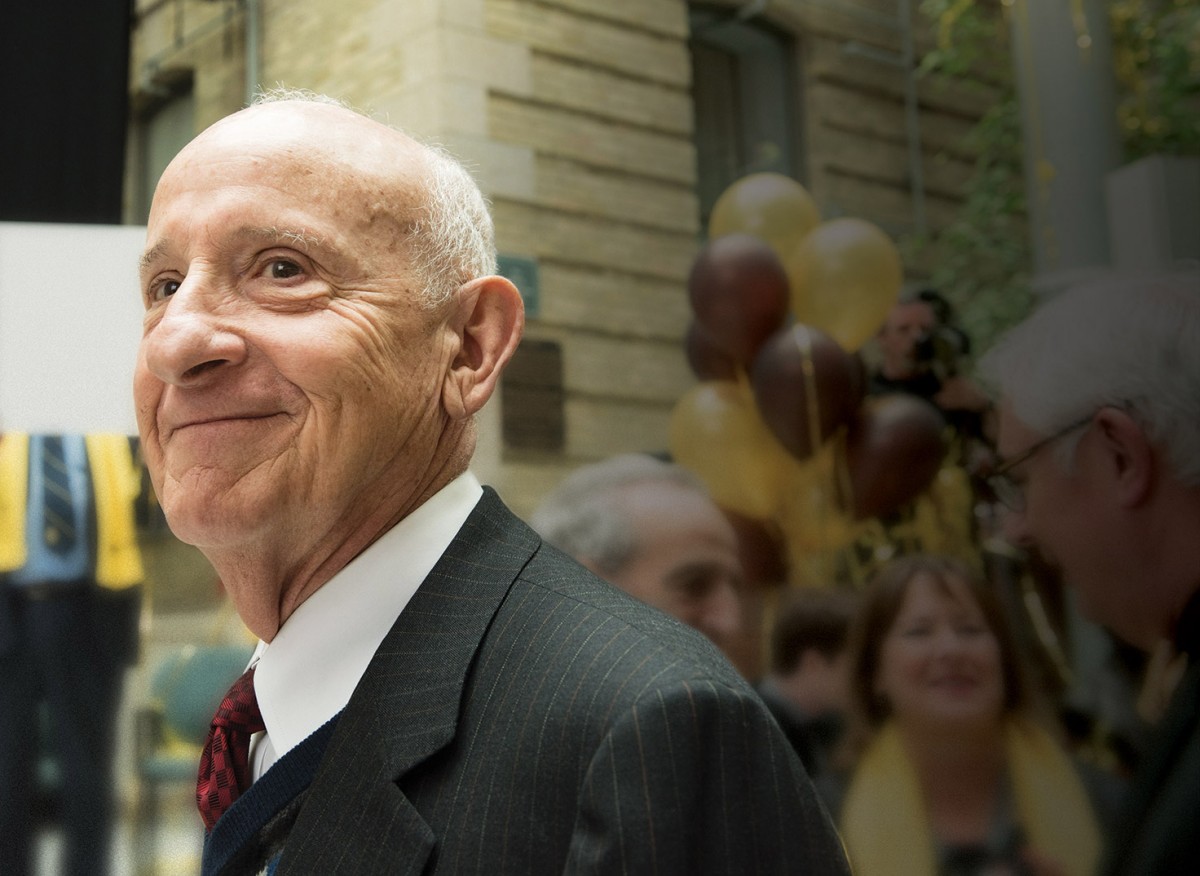 An Unbelievable Day
Fall 2016
"I've never experienced anything like it," says Dr. Ernest Rady [BComm/58, LLB/62, LLD/15].
To honour his parents, Rady and his wife Evelyn [BA/60, BSW/61, MSW/67] made a record $30-million gift to their alma mater (see the full story).
After the generous gift was announced on May 12, 2016, the swell of gratitude from the U of M community was immediate, as hundreds of people gathered in the Brodie Atrium on Bannatyne campus to say thank you.
Rady was surprised and overwhelmed by the response.
Looking back on that moment, he says, "It was an unbelievable day. Over the top. I thought about my parents and how they would be proud."