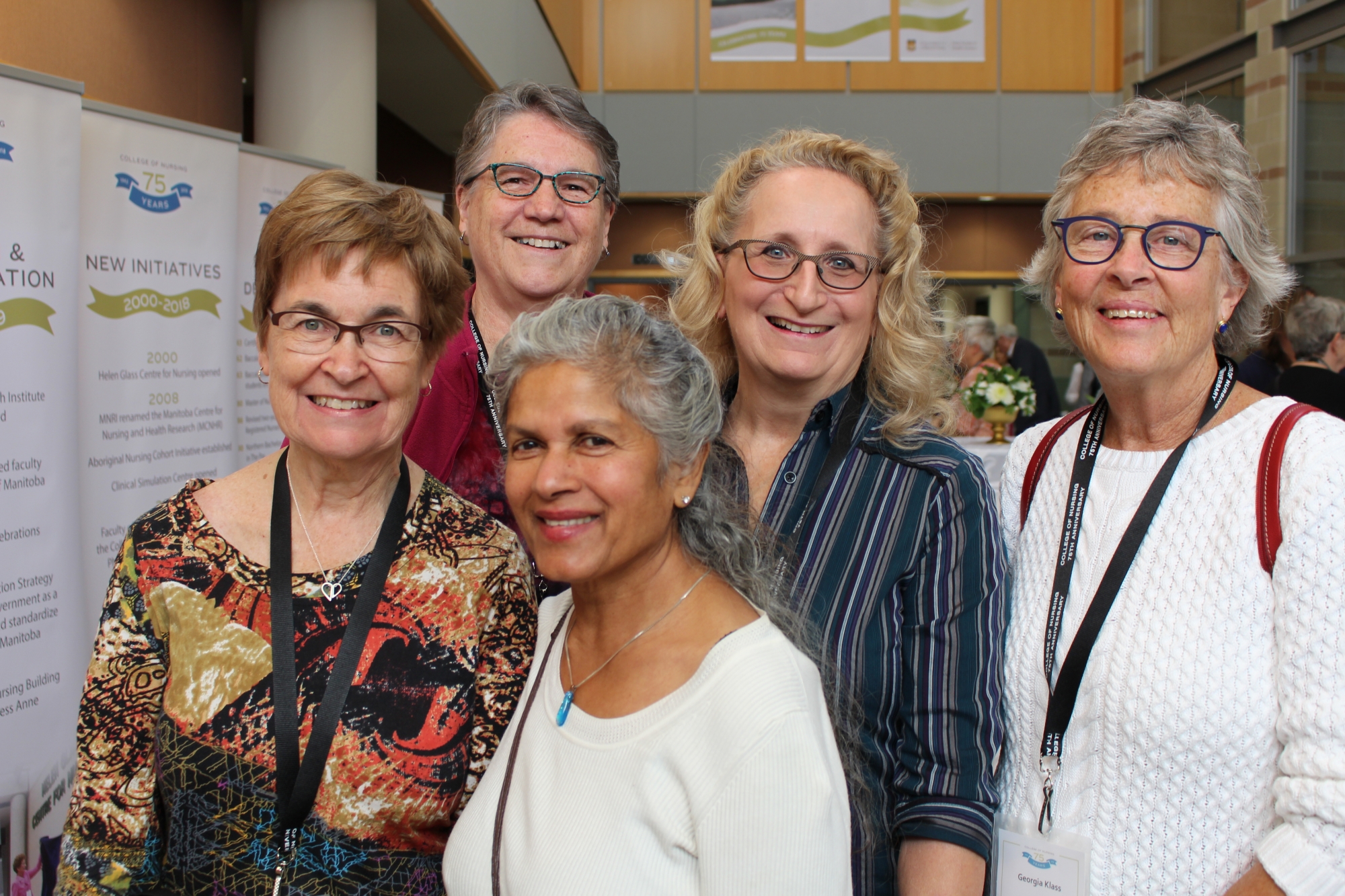 UM Alumni Reunions
University of Manitoba alumni reunions take place during Homecoming and throughout the year. Reunions are a wonderful way to reconnect with your former classmates to share experiences and create new memories.
Save the date for Homecoming September 29 – October 4, 2020.
Did you Graduate in a year ending 0 or 5?
It's time to celebrate with a milestone reunion in 2020!
Your Alumni Relations team is here to help!
---
Upcoming Reunions
Faculty of Agricultural & Food Sciences
---
Faculty of Engineering
Electrical Engineering 1989
Date: September 19, 2020
Class Leader: Eric Sherritt
---
Faculty of Kinesiology and Recreation Management
B.P.E 1970
Date: September 30 – October 4, 2020
Class Leader: Dale Kendal/Brenda Wedlake
---
Rady Faculty of Health Sciences
College of Dentistry
Dentistry 1970
Date: June 5-7, 2020
Class Leader: Gary Hyman
---
Don't see your class, school or faculty? We can help you plan your next reunion please contact
Lynn Ferguson by email or phone (204-474-7881)
Darcy Routledge (Max Rady College of Medicine, Dr. Gerald Niznick College of Dentistry, School of Dental Hygiene, College of Nursing, College of Pharmacy and College of Rehabilitation Sciences reunions) by email or phone (204-977-5650)
2021 Reunions
Did you graduate in 1951, 1956, 1961, 1966, 1971, 1976, 1981, 1986, 1991, 1996, 2001, 2006, 2011 or 2016? Then you will be celebrating a reunion milestone in 2021!
If you are interested in planning one, please contact Lynn Ferguson by email or phone (204-474-7881).
Recent Alumni Stories
A message from David T. Barnard, President and Vice-Chancellor
+
Prime Minister Justin Trudeau appointed UM alumna Ms. Kirsten Hillman (BA/90) as Ambassador to the United States.
+
Be honest, focus on positives, find routines
+
Follow Us
Twitter: umanalumni
"Our global community is strong because of people like you who connect, commit & contribute to the fabric of societ… https://t.co/oAufteBPwp
RT @umanitobapress: In Feb, Adele Perry asked her HIST 2282: Inventing Canada class at @umanitoba to work on a commemoration project for #R…