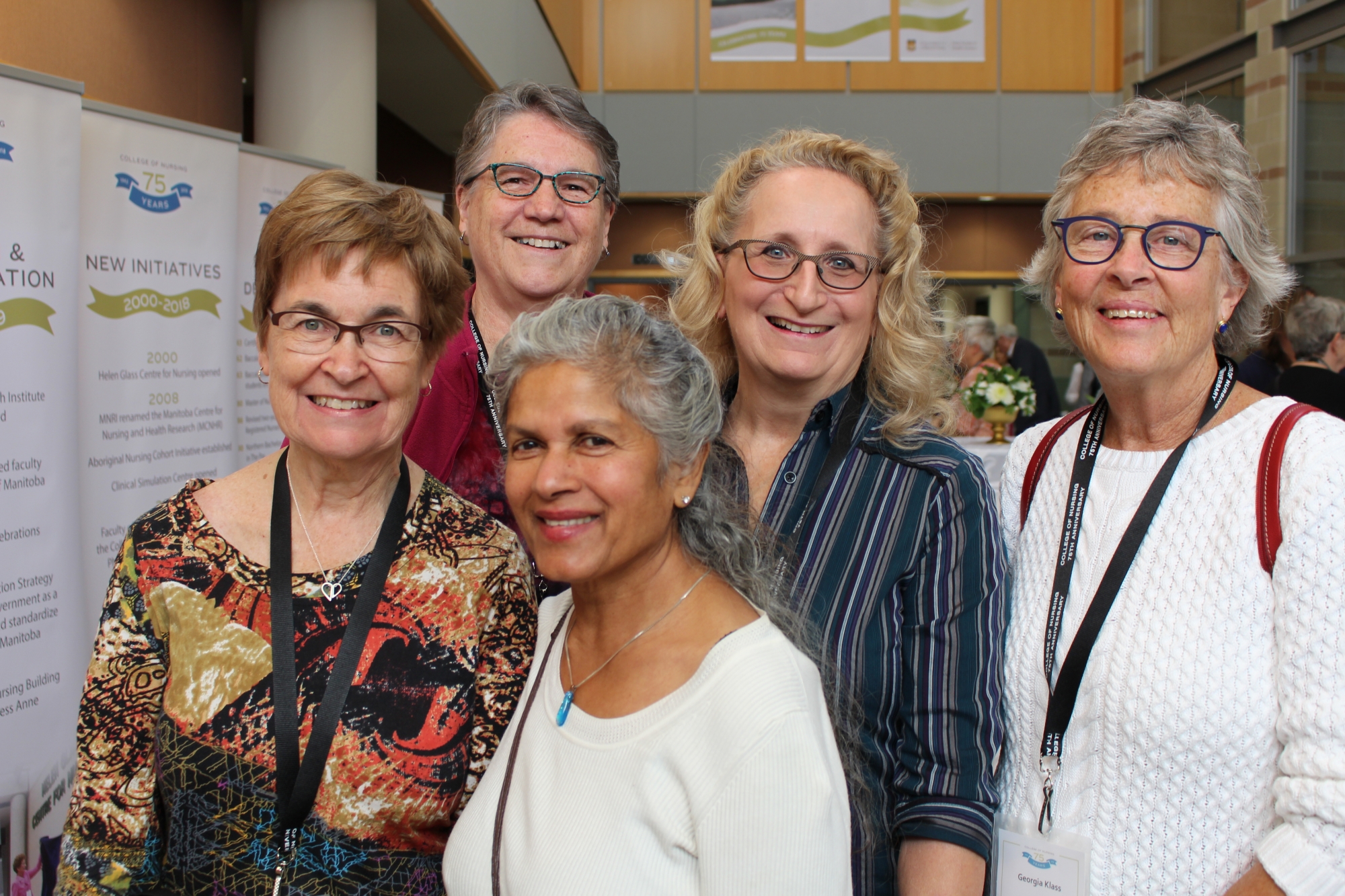 UM Alumni Reunions
University of Manitoba alumni reunions take place during Homecoming and throughout the year. Reunions are a wonderful way to reconnect with your former classmates to share experiences and create new memories.
milestone reunions
Your Alumni Relations team is here to help!
---
Upcoming Reunions
Don't see your class, school or faculty? We can help you plan your next reunion please contact
Alumni Relations by email or phone (1800-668-4908)
Darcy Routledge (Max Rady College of Medicine, Dr. Gerald Niznick College of Dentistry, School of Dental Hygiene, College of Nursing, College of Pharmacy and College of Rehabilitation Sciences reunions) by email or phone (204-977-5650)
2021 Reunions
Did you graduate in 1951, 1956, 1961, 1966, 1971, 1976, 1981, 1986, 1991, 1996, 2001, 2006, 2011 or 2016? Then you will be celebrating a reunion milestone in 2021!
If you are interested in planning one, please contact Lynn Ferguson by email or phone (204-474-7881).
Recent Alumni Stories
Faculty of Agricultural and Food Sciences annual award recognizes community leaders
+
It was a "full house" at this year's Vegas-themed Celebration of Giving and Sharing at St. Paul's College.
+
Kayla Joyce joins UM as a 2022 Vanier Scholar
+
Follow Us
Twitter: umanalumni
RT @umanitoba: A new episode of "What's the Big Idea?" podcast with President Michael Benarroch in conversation with Stephanie Scott, Execu…
Master's student Shannon Mustard is finding new ways for soil to be more sustainable. Today, on World Soil Day, re… https://t.co/iBHFY4pV4t