Influencer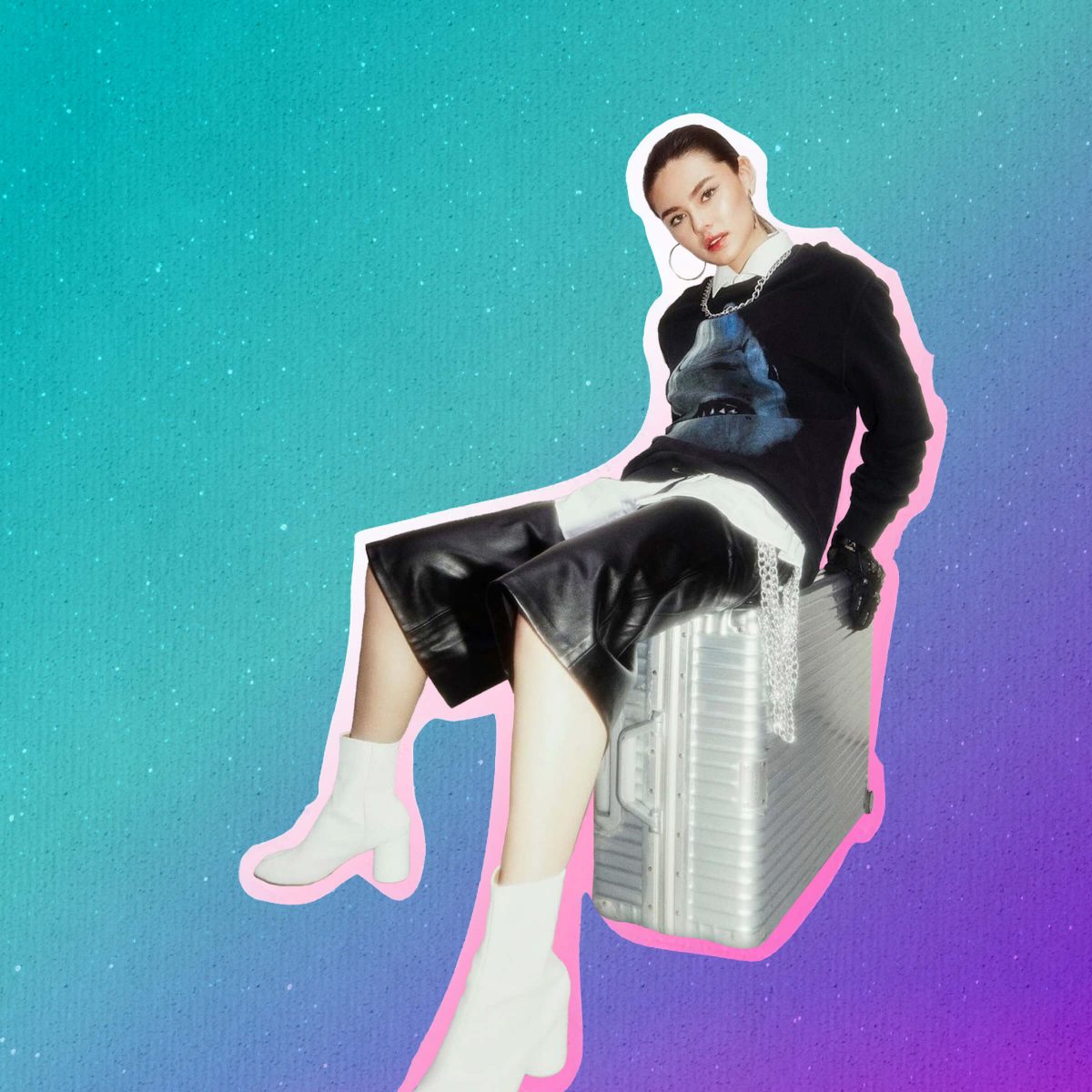 When UM student Willow Allen explained how her Inuit family prepares beluga whale meat—or muktuk—more than six million people tuned in. With a combined 2.1 billion views of her TikTok videos, Allen—born and raised north of the Arctic Circle—was surprised people were so intrigued by her snippets of daily life in Inuvik, NWT, (population about 3,200).
They wanted to know what it feels like to be on a sunny beach at midnight. Why all the houses are built on stilts. And what it's like to drive beyond that final tree line.
"People think, 'Well, why would anybody live up there?' But to us, it's just been a part of who we are," says Allen.
View this post on Instagram
The Inuk influencer, who became an international model once an agency scouted her on Instagram, says her goals are to bring her voice, culture and community to the world—and be a force for good. A career in social work is no exception.
The 24-year-old chose UM because of the distance delivery bachelor of social work program, which gives her the flexibility to complete her degree from afar and do so despite a hectic travel schedule, shuttling between photoshoots for clients like Prada, Louboutin and Canada Goose. She's not sure how else she would have been able to balance her two loves: representing Inuk women on the runway and building toward a career in her chosen field.
The virtual program is designed for students in remote, rural locations, wanting to pursue their education while remaining in their communities. Allen spent her summers working in a homeless shelter and learning alongside probation officers.
"Being at the U of M has really encouraged me to see so much more possibilities in social work and really become passionate about so many areas, and just understand how much you can really do with a social work degree."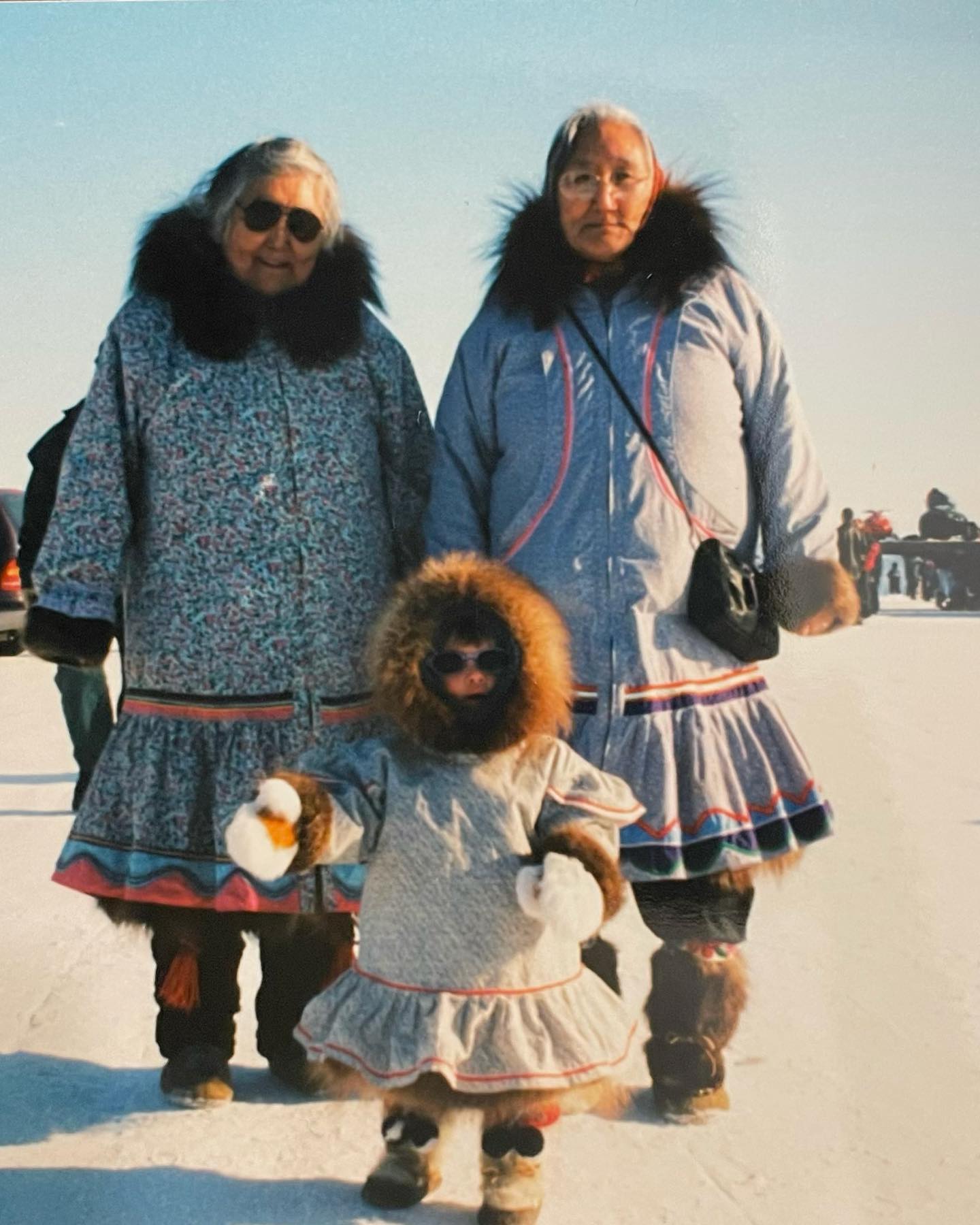 She's also inspired by her mom, a former director with Child and Family Services. Both have witnessed the intergenerational effects of residential schools. In fact, the school in Inuvik was one of the last to close.
"Growing up everybody that I knew was affected in some way. It wasn't until I got older that I really understood that this is something that happened to Indigenous people and not everybody else," says Allen, who is set to graduate in 2024.
"It definitely shaped me in a lot of ways in becoming passionate about being a social worker and understanding peoples' situations and sort of having a lot of love and care for people who I think are going through hard things."
She feels welcomed by UM, which has one of the largest Indigenous student populations in the country and is home to the National Centre for Truth and Reconciliation. Allen had previously taken post-secondary courses elsewhere but says it didn't feel like the right fit.
"The lack of education about Indigenous culture and the lack of understanding about those things was really difficult for me. And so feeling like that is a priority to this school definitely really encouraged me to want to be a part of it."
Driven to help heal her community and shape culturally appropriate ways of doing so, she scaled back her modeling three years ago to focus on social work. While living in New York she longed for the simplicity of home, where she would ski-doo and trap muskrat under the Arctic sky.
"I felt a disconnect. I really found myself again and a really good balance of still staying true to who I [am] and bringing my culture into my work."
In 2022, she appeared on the cover of ELLE Canada, alongside fellow Inuit rising stars leveraging their platforms to dismantle colonialism. Modeling gave her the confidence to no longer hide who she is.
"I find beauty in whatever uniquely makes you who you are and being really proud of that and embracing that. Brands and companies are wanting to also bring that representation too. It's amazing to see the industry catching on," says Allen, who has been the target of derogatory comments like You're really pretty for an Indigenous person.
Her traditional diet also comes under fire on social channels. She explains how Inuit, living on permafrost that doesn't lend itself to growing crops, hunt only what they need.
"It's part of our survival and life in the North."
This connectedness to the land and to one another is what she loves most about her culture. She recently bought a house in Saskatchewan with her beekeeper husband, but returns to the Arctic often. Expecting her first child, she'll share traditional knowledges passed down from her paternal grandparents.
"I really hope to be a light in whatever way that I can."
DID YOU KNOW? UM brings education and collaboration to Indigenous communities in many ways, including through satellite learning hubs, thanks to a partnership with the Mastercard Foundation's EleV program.
Are you passionate about creating more opportunities for Indigenous students across Manitoba? Learn how you can make an impact.