Archive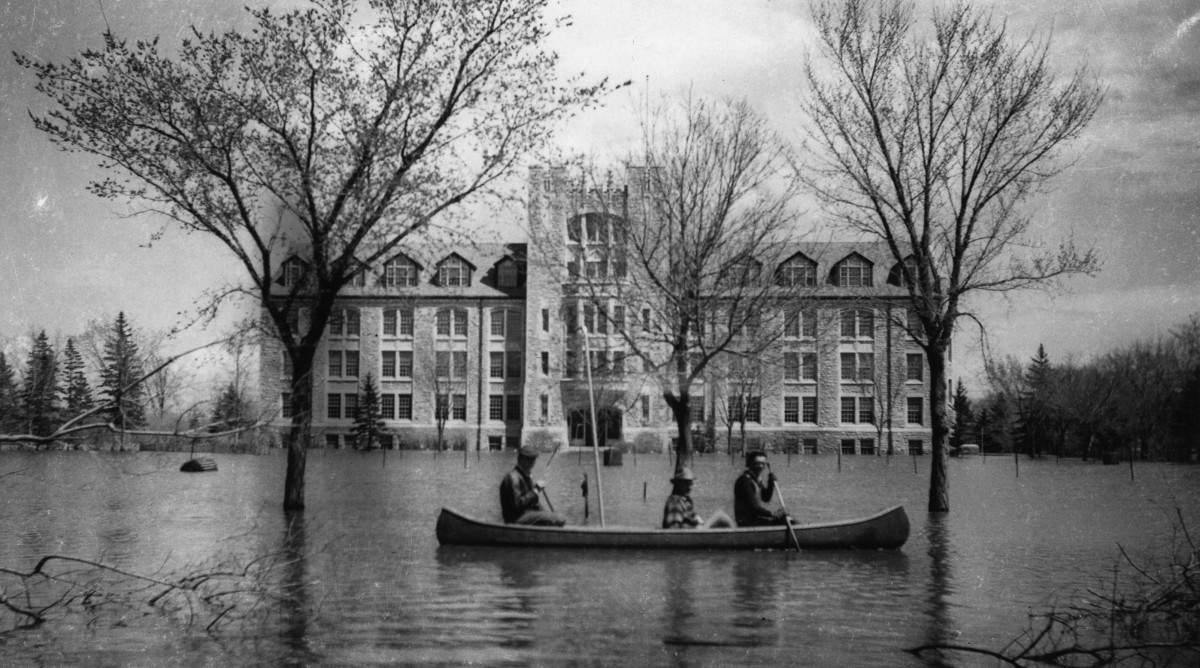 A History of Disruption
Fall 2016
For 139 years, the U of M has been a place of change.
Like in 1950 when the Fort Garry campus was submerged under floodwater. The disaster forced university employees to paddle between buildings to save library materials and research equipment. The 1950 graduating class had to miss their convocation as they fought against the rising waters.
Floods haven't been the only disruptions: fires, demonstrations, blizzards and strikes have all been part of the U of M's colourful history.
The U of M often catalyzes change too. Like the groundbreaking research of the late Dr. Bruce Chown [MD/22, DSc/63] whose vaccine for Rh disease is responsible for saving thousands, perhaps millions, of newborns around the globe since it was developed in the 1960s.
And Baldur Stefansson [BSA/50, MSc/52, PhD/66, DSc/97], who helped produce a new variant of rapeseed in 1974 and subsequently changed the farming landscape in Canada. Canola is now a multi-billion-dollar crop industry.
// PHOTOS FROM UNIVERSITY OF MANITOBA DIGITAL ARCHIVE COLLECTION