Postcard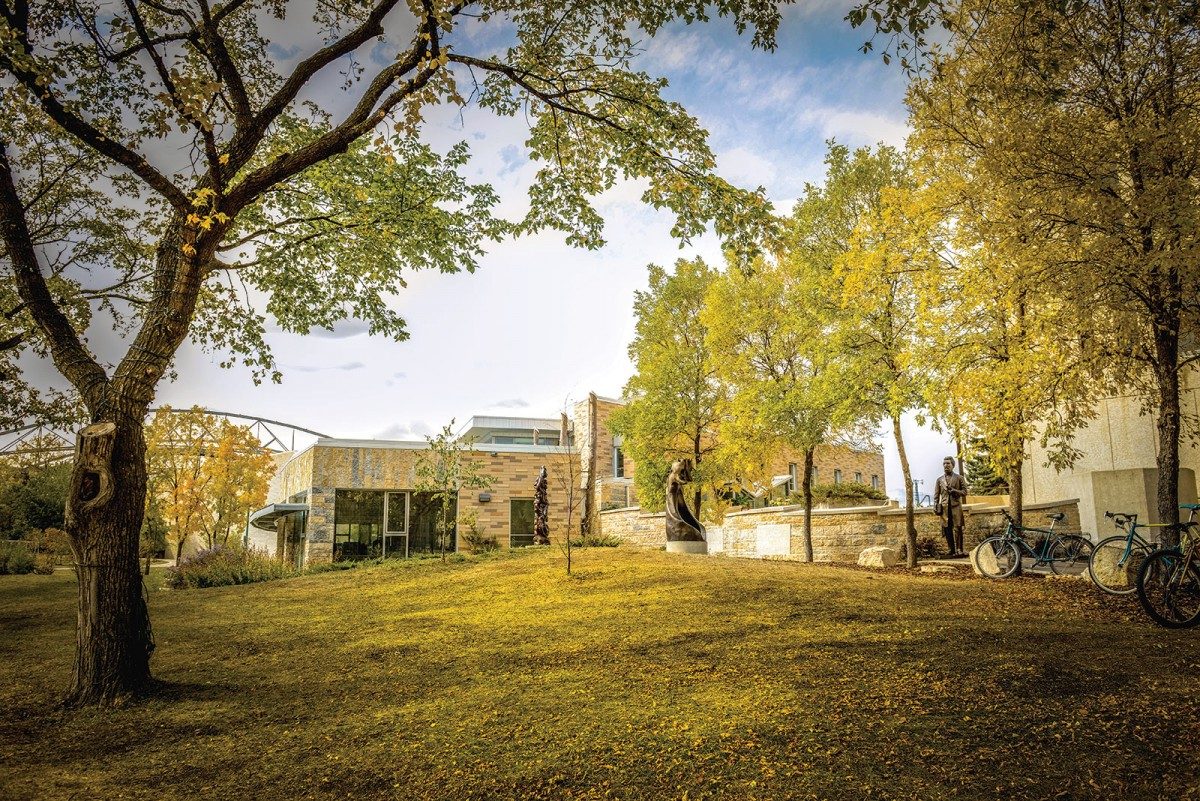 At Migizii Agamik-Bald Eagle Lodge' which celebrated its 10-year anniversary at this fall's Indigenous Homecoming, the name brings spirit to the structure.
It was revealed at a sacred naming ceremony led by Elder Charlie Nelson following the building's grand opening. When faced with a challenge, this iconic bird of prey offers a calming energy.
The dream to have a dedicated, supportive space took shape decades earlier—in the 1970s—when students Ovide Mercredi [LLB/77], Elijah Harper, Edwin Jebb [BA/73] and Moses Okimaw [LLB/85] established an Indigenous student association at the U of M, the first in Canada.
Mercredi, who would go on to become national chief of the Assembly of First Nations, says there were only about 30 Indigenous students then, among the 13,000-plus university population.
"We have this bond that we developed by being the first [Indigenous] students at university. It's somewhat of a legacy that we all carry," he told the U of M's alumni magazine.
They also lobbied for a department of Native studies and the Aboriginal Student Centre. A building informed by Indigenous worldviews came next. In 2007, crews broke ground to build Migizii.
With Indigenous architecture students on the design team, the structure is steeped in traditional teachings, from its river-like curved hallways and circular meeting room echoing Mother Earth, to the indoor tree trunks representing the seven stages of life—each with its own lesson to be learned.