Archive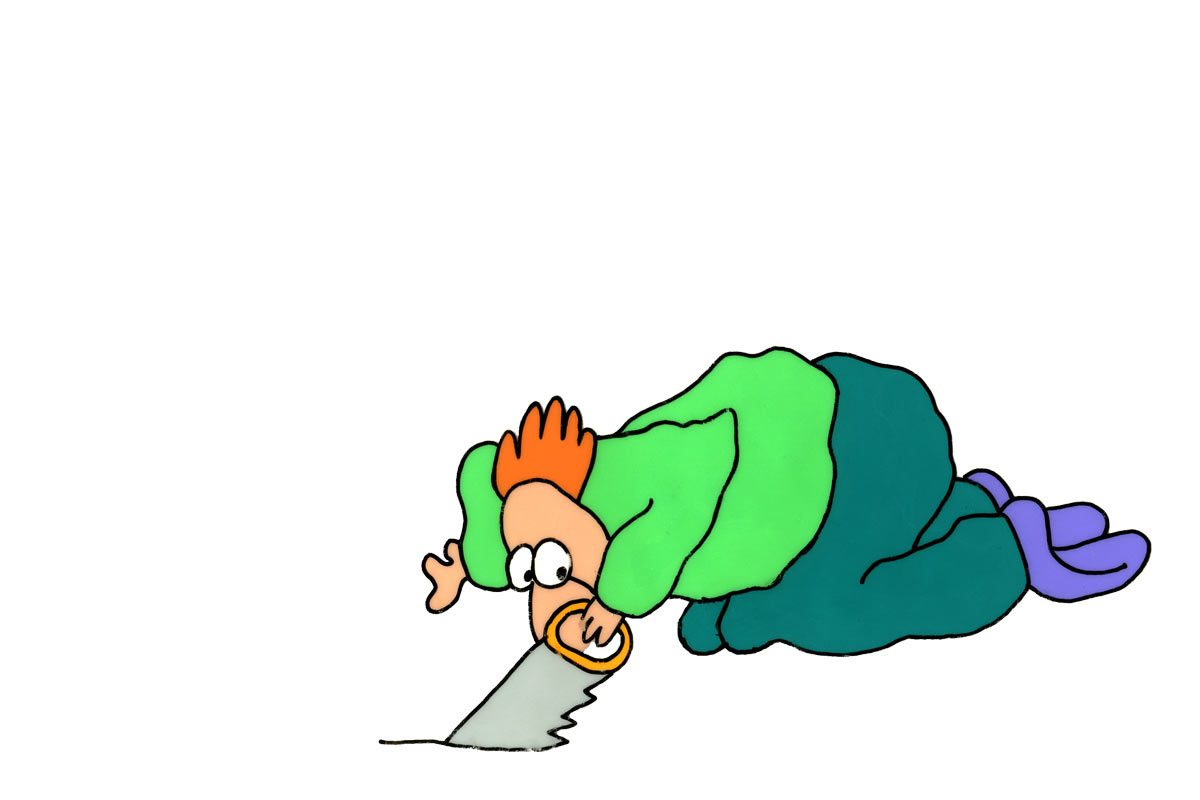 A married couple's long-repressed resentments finally erupt during a Scrabble game. He saws the armchair he sits on. She peels her eyes off her face to shake their pupils into place. As the fight matures, unbeknownst to them, a nuclear war begins.
The Big Snit pairs the absurd with the deeply personal without sentimentalizing a thing. This 1985 animated short crafted by University of Manitoba alumnus Richard Condie [BA/67] has cult following—and perhaps new relevance. It has won 16 international awards, a Genie and an Oscar nomination (his first of two). With the eager support of the National Film Board (NFB) and others, Condie helped create a beloved trove of 14 films since his first, Oh Sure, was released in 1972.
Humanity anchors his stories. Possibly because he's seen it from a few angles after deciding to study sociology, though he was never happy in class, gazing out at the School of Art and Music buildings, wondering why he didn't pursue his true passions. He graduated and worked as a sociologist at the University of British Columbia, then as a social worker in Manitoba until a run-in with dogs at an Interlake house made him consider a new career. He chose storytelling.
Condie savours sounds. A self-described "musician, first" (he's gone through 13 guitars, four keyboards, five banjos and a mandolin), he learned much about audio working as a writer and director for Sesame Street in the early '70s. Sound is its own character in his stories and he cuts no corners in its creation. To capture the whirring of metal teeth tearing into fabric, he sawed the couch in NFB Winnipeg's office. It was critical to his saw-wielding character in The Big Snit.
"People always ask me how I thought up Snit. Well, where do you get a 'symbol' from? It just comes to you," Condie once told the Alumni Journal. "And people are always bugging each other, so the story came easy."