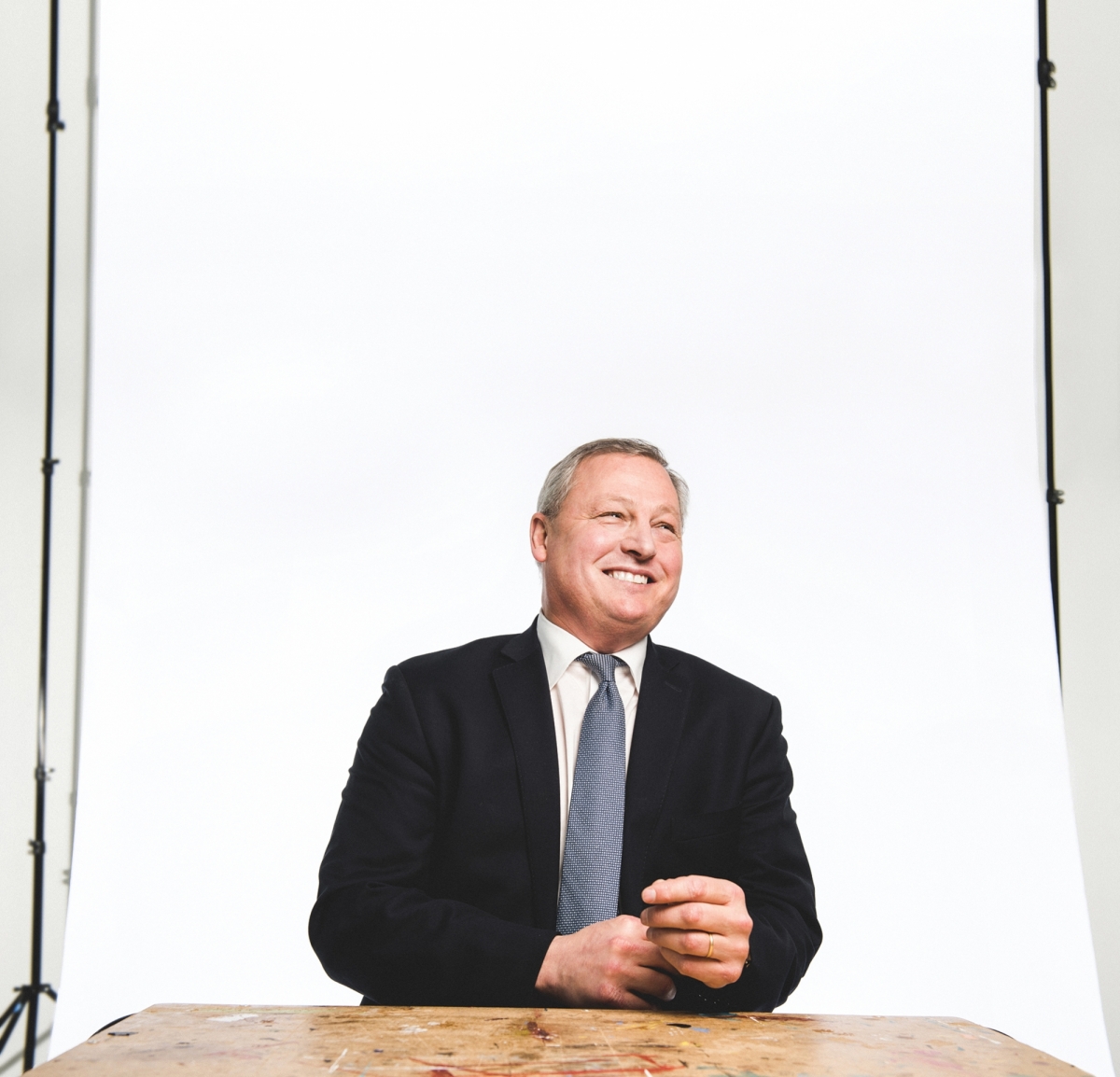 That's a wrap.
Spring 2020
We've all heard the expression "It takes a village to raise a child." I've always appreciated its wisdom and often thought about how those around us influence how we develop and who we become. In the case of the University of Manitoba's Front and Centre campaign, it took a community to make it happen. A special community of which all of us are a part.
I believe that life is a team sport and that, with respect to the campaign, the extraordinary effort and results demonstrated were achieved by a team.
A special thanks to the President's Campaign Team of 26 community and business leaders who stepped up to donate to, and drive, this campaign.
Together, we set out on Manitoba's largest-ever philanthropic journey: to raise $500 million to position the University of Manitoba to take its place in the next chapter, following its almost century-and-a-half existence. When we launched the campaign, the goal seemed daunting. But, in true Manitoba tradition, where there's a will, there is a way. It's amazing what can be accomplished, how we can surpass even the loftiest of goals, when no one cares who gets the credit. But some recognition is appropriate here.
To Chancellor Emeritus and Honorary Campaign Chair Harvey Secter: thanks for your leadership, guidance and wisdom. To President and Vice-Chancellor David Barnard: thanks for your vision and perseverance championing such an important effort, advancing the UM mission by engaging alumni and friends to become donors and champions of the cause. To Vice-President (External) John Kearsey and the entire External Relations team: thanks for the vital role you played and all that we've accomplished.
The University of Manitoba is now on to its next chapter. To those before us, thanks for getting us here. To those who made Front and Centre happen, thanks for doing so, and for those who will pick up the torch for future campaigns for this great institution, thanks in advance.
And finally and most importantly, to our 62,075 donors, big and small, THANK YOU for making this happen. Thank you to the one in five UM alumni who gave. $626,260,909! Thank you!
And so, a million thanks, 600 times over. Signing off. It's been an honour.