Archive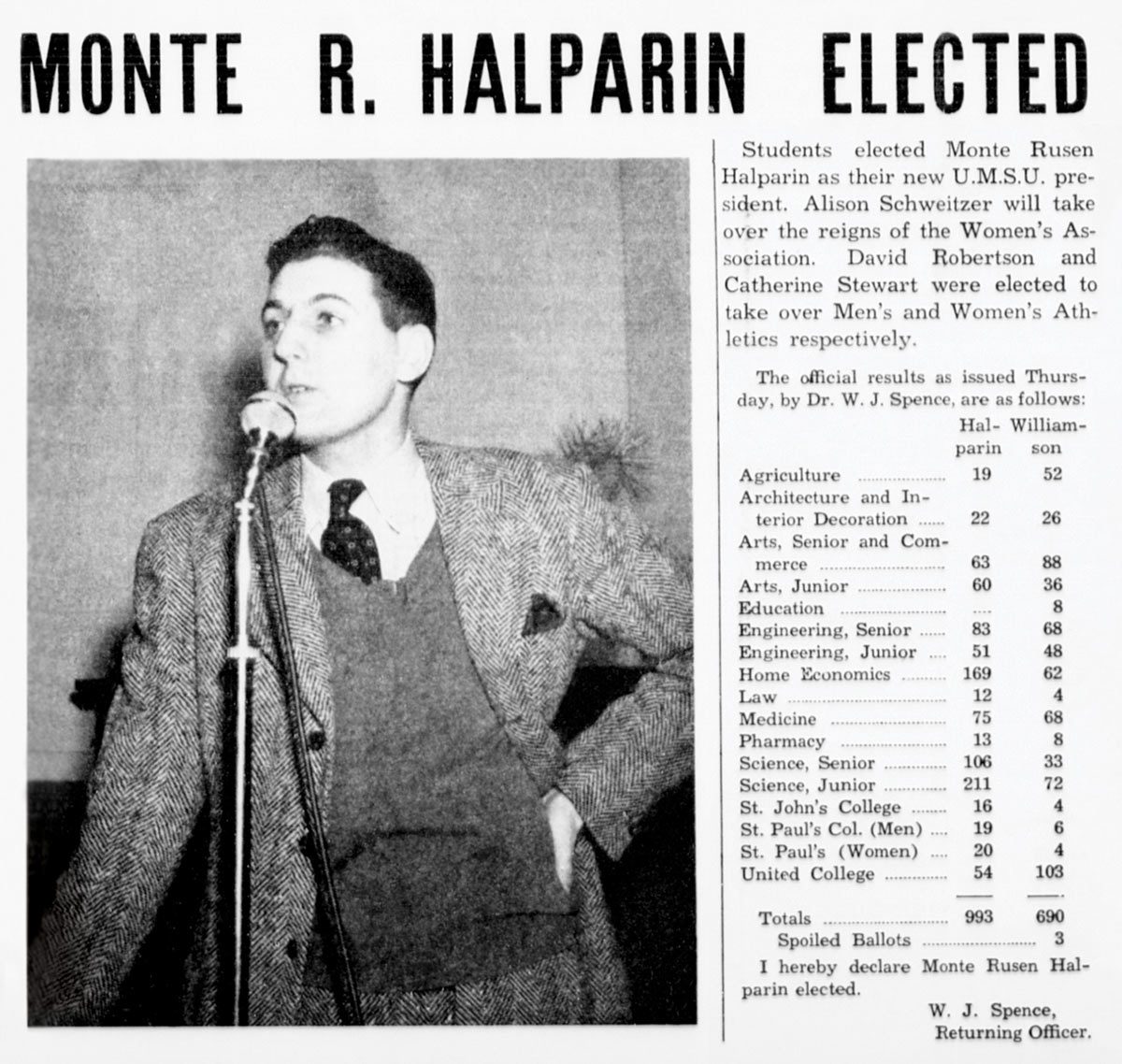 Tales from the Trading Floor
Spring 2018
When game show host Monty Hall [BSc/46, LLD/87] first walked onto the set of Let's Make a Deal in 1963, the audience sat there as restrained as their conservative suits and dresses. Soon after, people let loose, peacocking in gaudy feathered hats, boxes shaped like refrigerators, or Tom Sawyer costumes, hoping he'd pick them.
Hall, who died Sept. 30, 2017, at 96, traced the origins of this zany shift to a lone woman who first held up a sign: "Roses are red, violets are blue, I came here to deal with you."
Through the show's 5,000-broadcast run on NBC, the ever-affable Hall convinced people to give up a figurative bird in hand for a literal goat in a box. Memorabilia from the show, as well as many of Hall's letters and honours— including his Emmy for Lifetime Achievement he received in 2013— will soon find a home within the University of Manitoba's Archives & Special Collections.
Viewers loved the show's unexpected twists, especially when a contestant was "zonked" (the term for choosing a losing deal). Hall told The New York Times the wildest moment came when a man chose what hid behind a curtain, hoping it was a car. "It was an elephant," Hall said. "It freaked, ran backstage, down a ramp and out into the streets of L.A."
He grew up as Monte Halparin, working in his father's meat shop in Winnipeg's North End, dreaming of becoming a doctor but unable to afford tuition. A neighbour noticed, then loaned Hall the money on condition he earn good grades and pay it back—and forward.
At the University of Manitoba he discovered his gift for entertaining, and after graduating with a science degree, he married his eternal love, Marilyn Doreen Plottel, an Emmy award-winning producer who also died last year, at 90.
Hall found limelight in Toronto and New York, following opportunity to a sound stage in California but never forgetting the promise to his benefactor.
Throughout his life, he paid much forward, raising upwards of a billion dollars for charitable causes. That's not a zonk. That's a good deal.