Archive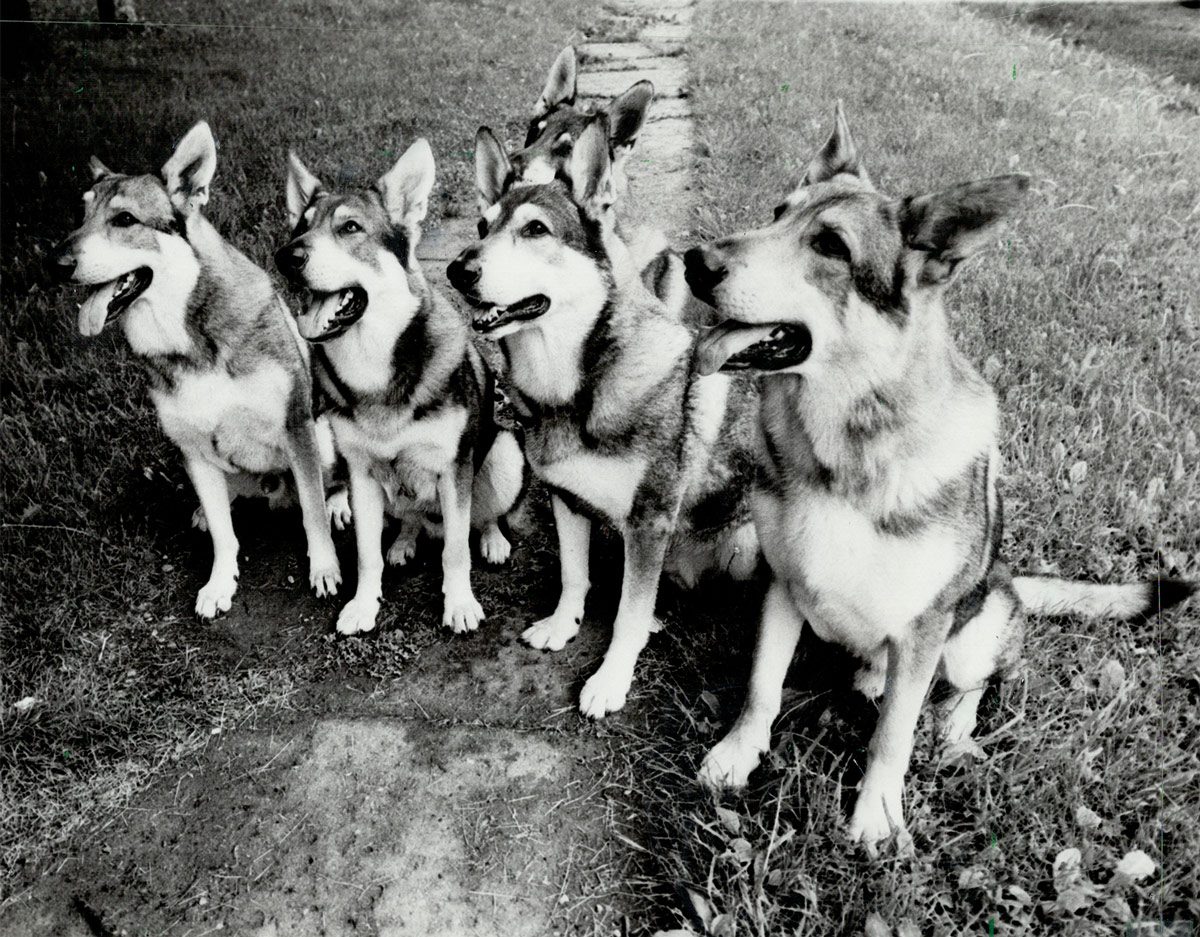 I'll want to settle down.
If you just sang these words in your head, chances are you're nostalgic for a stray German shepherd running through a field of wildflowers as the end credits roll.
Behind the camera of the 1980s Canadian TV series The Littlest Hobo was U of M alumnus Allan Eastman [BA/71], who directed 44 episodes. At the time, it was a production team much more raucous than the good-natured family show.
They were all up-and-comers, with their "Sex, Dogs and Rock 'n' Roll" jackets, having a blast shooting action outdoors as the heroic canine rescued wild animals from a forest fire, found the kidnapped son of a politician, or tracked down a hijacked truckload of diamonds.
"Never has family entertainment been made by such a group of reprobates," Eastman once joked in an interview with Vice. "It was a fresh environment and it gave it an energy that wouldn't necessarily happen today."
The longtime director—who's also behind hits like Star Trek: Voyager, Degrassi Junior High, The Road to Avonlea and Beachcombers—went on to say, "I've worked with some pretty famous actors in my time but whenever I go to visit relatives, it's 'This is Uncle Allan, he directed The Littlest Hobo.' We didn't realize it was a special thing at the time. We just thought it was a fairly pleasant gig with some weirdness to it. But at the same time, that's what's lasted."
The popular show ran in 80 countries over six seasons. It was the second TV series inspired by a 1958 American film of the same name.
The trainer on set insisted dogs are smarter than people realize, comprehending language far beyond reward and punishment commands, and claimed to have taught the canine actors to understand English to the same level as an eight-year-old child.
The show, its folksy theme song and wanderlust lyrics (which executives at one point thought would work better as jazz) resonated strongly in England, where pub patrons would sing the chorus at last call.
With many tomorrows to come, Eastman himself refused to settle down. He's a world traveller who has visited 110 countries, having circled the globe three times.