End Scene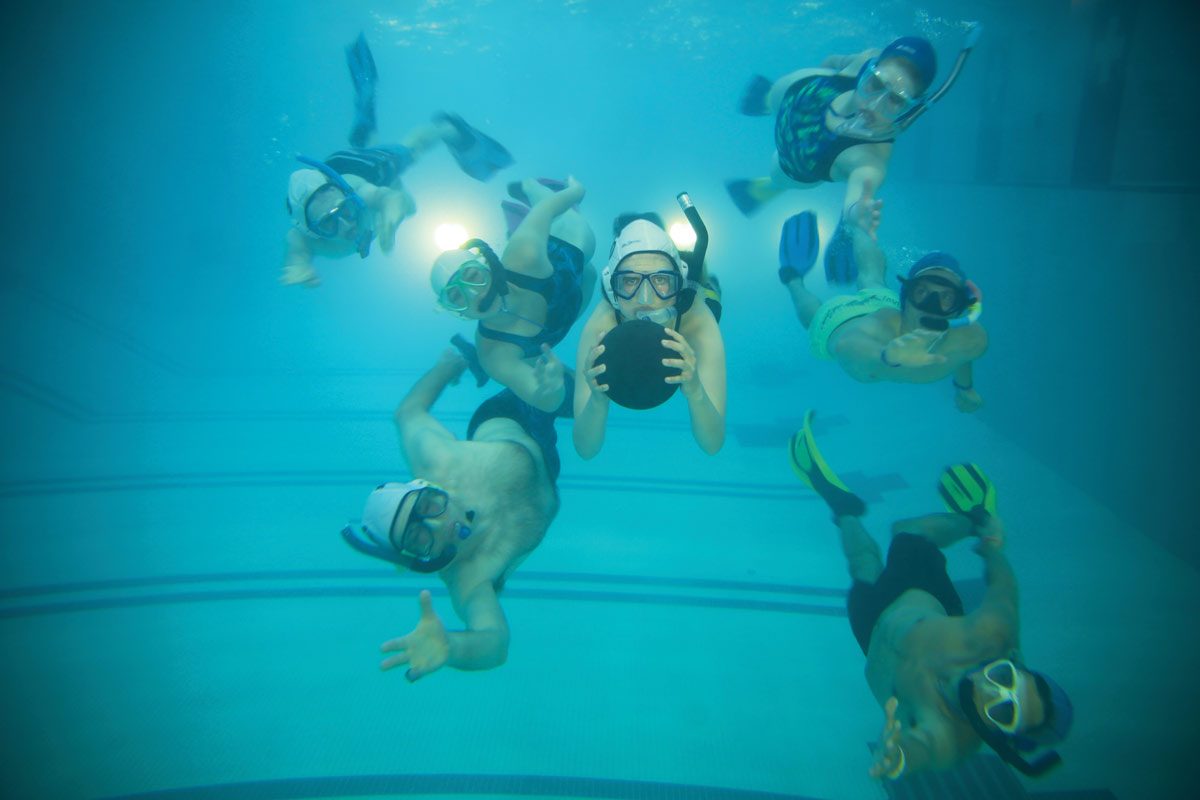 No need for protective gear. Flippers and a snorkel will do.
In this weightless world, an 82-year-old can tackle without fear. And an eight-year-old can take on a burly athlete twice her size.
For a touchdown in all-ages underwater football—invented at the U of M in 1967—players move the submerged ball the length of the pool and up onto the edge.
They must release it before surfacing for air so the winning strategy is: How well can you hold your breath?
"I can hold my breath for two minutes and 45 seconds," says player Keith Peters [BEd/93, BPE/91, PBDipEd/14], chair of underwater sport for the Manitoba Underwater Council.
What began as a game of keep-away for the university's scuba team is now played in four provinces and overseas. Peters jokes the Winnipeg team is "the best in the world"—a modest feat given the sport is relatively unknown.
But it's gaining popularity alongside underwater hockey and rugby.
Players communicate by smacking palm against fist.
The ball is filled with corn syrup so it can bounce off the pool floor and handle a good pass—10 feet, easy.