Local Roots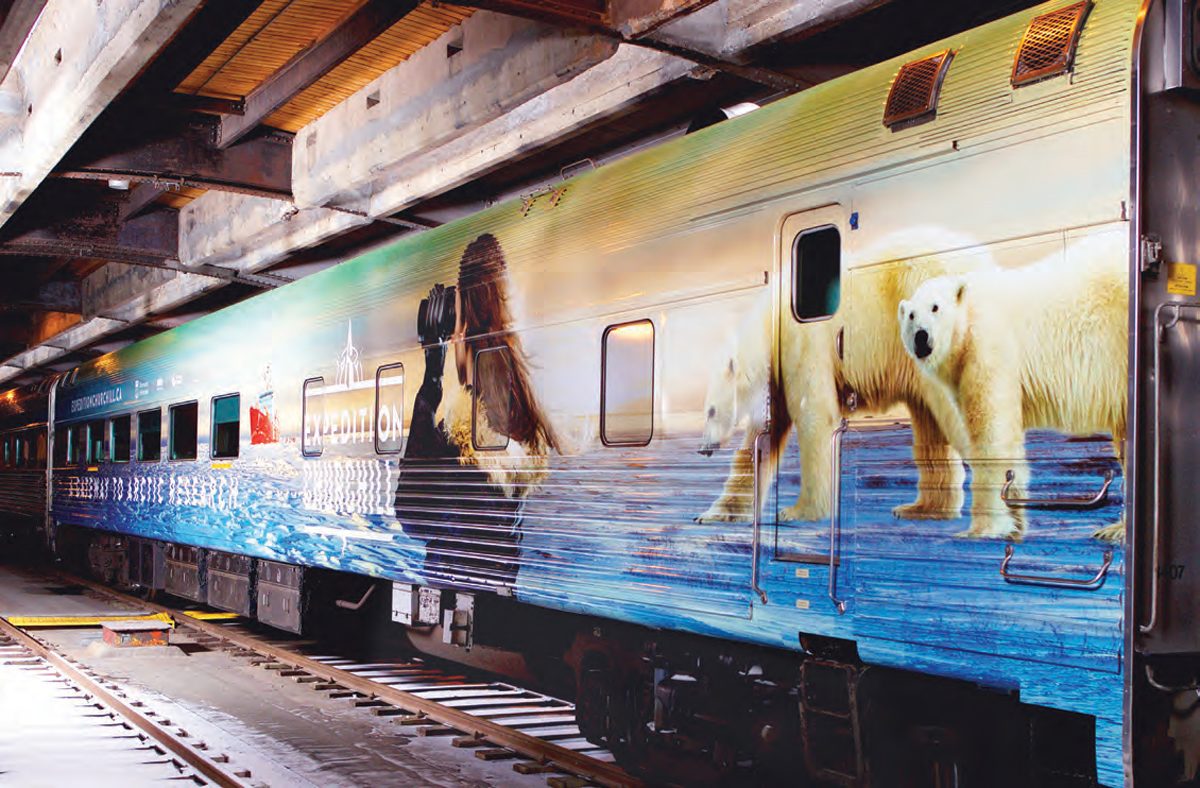 Churchill and the Polar Bear
Spring 2019
Ask alumna Heidi den Haan about the relationship between the largest land predator and the northern Manitoba region it calls home, and she'll tell you: It's complicated.
Locals balance a bond with a sense of beware and respect when it comes to the iconic 1,000-pound bears that define Churchill and drive its economy, says den Haan, who handles logistics for the many tourists to the sub-Arctic town. She's also a biologist who called Churchill home for more than six years.
Legend says residents keep cars and houses unlocked so anyone can escape should they meet a bear in the street. When kids trick or treat for Halloween, there are extensive patrols—even helicopters—to keep watch. Den Haan [BSc(Hons)/81] once got a call from a neighbour who spied a bear lurking outside her house.
"There's a constant looking over your shoulder," she says, "especially in the fall."
That's when the bears congregate on the shore of Hudson Bay. Den Haan is happy to spot Ursus maritimus in its own habitat—it leaves her awestruck, she says.
Den Haan works for Frontiers North Adventures, a family-run business known for its big-wheeled Tundra Buggies. The bear-watching experience is what helps draw some 530,000 people to Churchill every year. "Seeing a polar bear in the wild is a huge bucket-list item for a lot of people," she says.
The town's population swells as globetrotters come to witness, photograph or study an animal who's become the poster child for climate change.
Tourism dipped when the rail line washed out in 2017, but it's back. The University of Manitoba has even outfitted a VIA Rail dining car with technologies to allow scientists to inform and entertain passengers en route to Churchill, sharing what they know about its fauna and changing climate. Like a rolling research station, it's part of the Expedition Churchill outreach program launched earlier this year.
The bears were also declared a must-see in 2019 by travel guide The Lonely Planet. While the beasts are a highlight of itineraries, along with belugas and northern lights, Churchill itself is a standout. As Lonely Planet notes, "There's something less tangible that makes people stay longer and keeps them coming back: a hearty seductive spirit that makes the rest of the world seem—thankfully—even further away than it really is."