Publisher's Note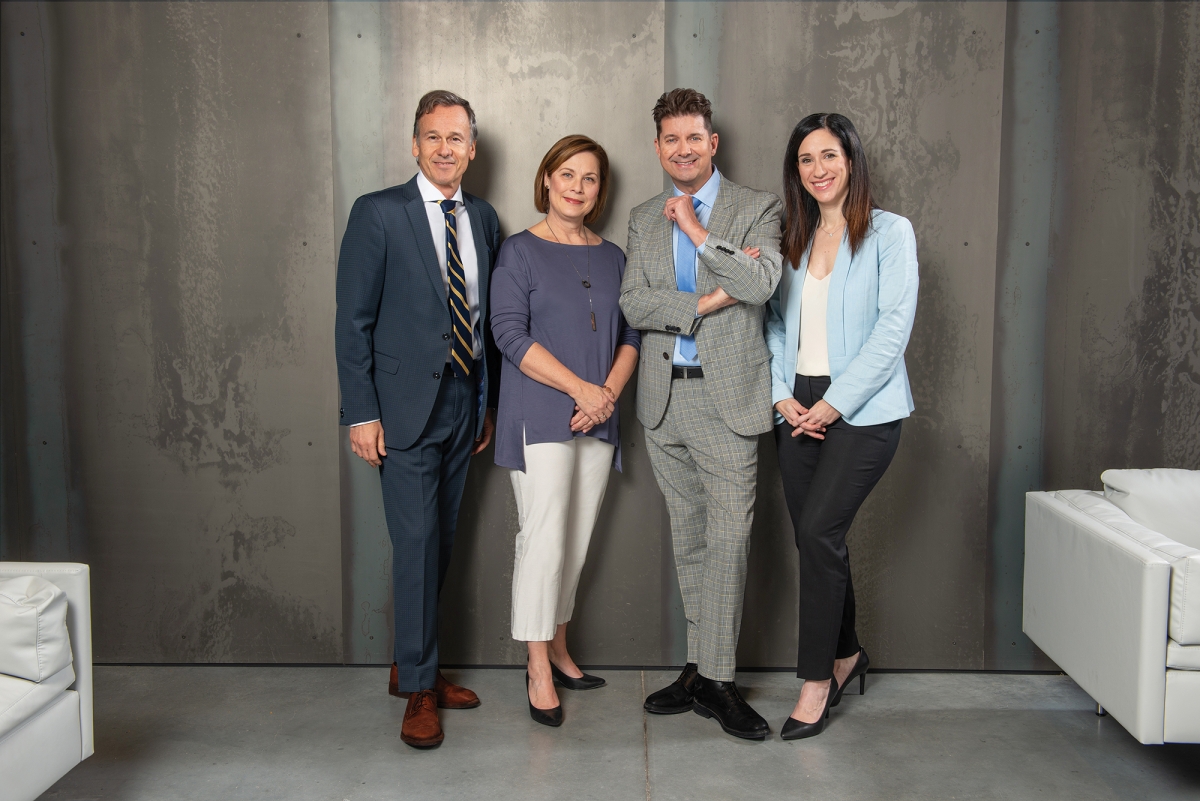 As we create this issue of the magazine to share with you the phenomenal gifts and gratitude nurtured through our Front and Centre philanthropic campaign, the world around us is fraught with anxiety.
Ukrainian International Airlines Flight 752 crashed with five members of our Manitoba community on board. Recently we've lost too many respected and adored alumni, donors and friends, including Dr. Frank Plummer [MD/76], one of Manitoba's most globally renowned scientists. The coronavirus is on the brink of being identified as an all-out pandemic. Blockages of railways threaten the economy and challenge our national commitment to reconciliation.
There is loss, grief and confusion.
But even as we follow these difficult events together, we see also the kindness of people at work, the urge to lend a helping hand, our capacity to understand and to empathize. Here, at your alma mater, these reminders of the awesomeness of the human spirit are ever present. In all of the turmoil it's clear that this UM community is keen and quick to celebrate lives and accomplishments, telling the stories of those we lost, raising money to commemorate their vision, giving gratitude for people who make a difference. We help our community and the world make sense of current events. We are ready to lead the way through the challenges.
Which brings us back to our purpose here today: to express heartfelt gratitude for the magic of giving, your giving, our giving, as part of the Front and Centre campaign. Gratitude for the trust and belief and caring and confidence that have burst together into a brilliant explosion of colour and light and love, expressed artistically on the cover of this issue of our magazine. To tell the story of how 62,075 individuals, corporations and foundations came together in support of education and research to raise over 25 per cent more than we aimed to when we launched the campaign in October 2015.
This massive undertaking exceeded expectations because of countless people who—in addition to our generous donors—shared stories, made connections, personally engaged, followed up; were aspirational, creative thinkers able to stay on strategy, on time, on budget. So let me take this moment to thank each and every member of the UM community for their outstanding contributions. Whether taking a prospective donor on a tour of a fascinating laboratory or ensuring an event space was sparkling clean, all of you made a difference. Thank you to my vice-presidential colleagues Lynn Zapshala-Kelln, Janice Ristock [BA(Hons)/83], Digvir Jayas [MSc/82], Catherine Cook [MD/87, MSc/03], and their entire teams, for pulling through with the External Relations team to provide the support to make the campaign possible. My colleagues—in the photo above—John Danakas [BA(Hons)/85, MA/94], Stephanie Levene [BA/99, BComm (Hons)/02, MBA/08] and Lori Yarchuk [BFA(Hons)/86] led a team of dynamic people within External Relations who decided to give, give more and give again to ensure the success. I cannot thank my External Relations team enough. I am privileged to serve this award-winning team.
Sometimes this felt like a big game of numbers: hitting this target, missing this one, working hard on the next. And the focus paid off. But please know, every number has a heart at its core. It was amazing to engage with thousands of alumni and friends around the world and hear your stories, your philanthropic aspirations and your gratitude when we were able to make the connections that helped our students, faculty and staff achieve more with your support.
My first indication of its success was hearing the vision of President David Barnard: Take the UM story and amplify the voices of our faculty and staff, students, alumni and donors; and, second, establish an opportunity for our community to advance the university vision through philanthropic engagement.
That vision came to brilliant life, because of all the people who leaned into the effort, people who care about the future of this university, people who are willing to work hard today so that your degree and the degrees of the generations after us hold their value tomorrow.
I think of Chancellor Emeritus Arthur V. Mauro [BA/49, LLB/53, LLM/56, LLD/87], whose sage counsel led us to invite alumnus and business leader Paul Soubry [BComm(Hons)/84] as campaign chair. Paul's fiery spirit attracted top community leaders to form the President's Campaign Team. I think of alumna Gail Asper [BA/81, LLB/84, LLD/08], one of our most vocal champions, and her passion for this institution—it inspired us to always think as big as the world or bigger. And Chancellor Emeritus Harvey Secter [BComm/67, LLB/92], who, as honorary campaign chair, lent his strategic, steady and supportive voice to our work every day.
Congratulations to our alumni community for taking its place and creating this legacy. As a community, I hope we will always reflect on this important accomplishment as the time when we all came together to lift our institution, our province and society as a whole.
Through the gift of philanthropy we eased the anxiety that creeps into our lives.
We took our place Front and Centre. Be proud!