Postcard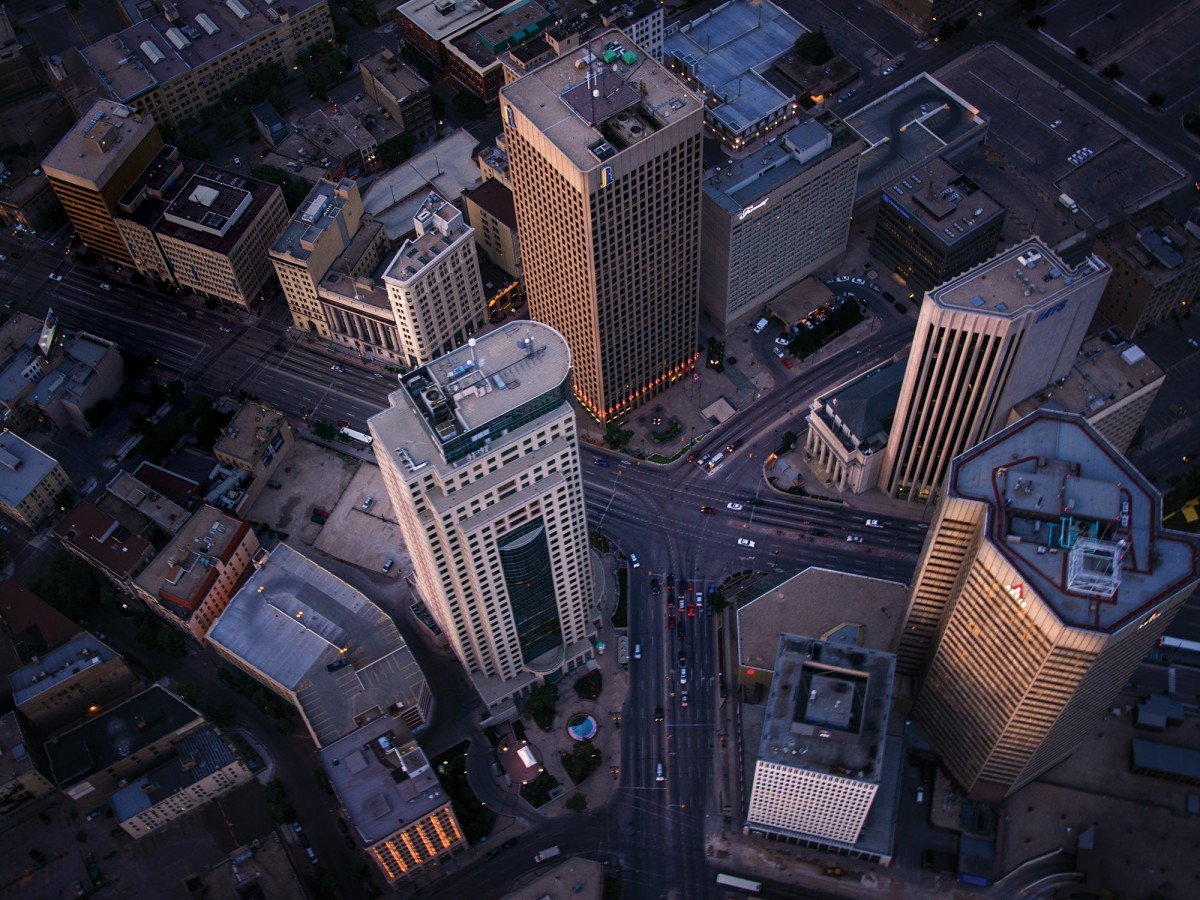 At the Crossroads
Fall 2016
It's where protesters come to be heard, where hockey fans wave their flags and where musicians like Randy Bachman and Neil Young find their inspiration: "Portage and Main, 50 below."
But most of the time Canada's windiest intersection is also its loneliest. Closed to pedestrian traffic for 37 years now, ever since the City of Winnipeg signed an agreement with developers of a concourse below, the corner might soon welcome the pitter patter of feet.
Mayor Brian Bowman [BA(Adv)/96] wants the barricades that critics liken to the Berlin Wall to come down in time for the 2017 Canada Summer Games, showing the world the intersection is more than a $260 square on the Canadian Monopoly board.
"I think we can do a lot more with Canada's most iconic intersection," Bowman says.